General
5 original spiral staircases for saving space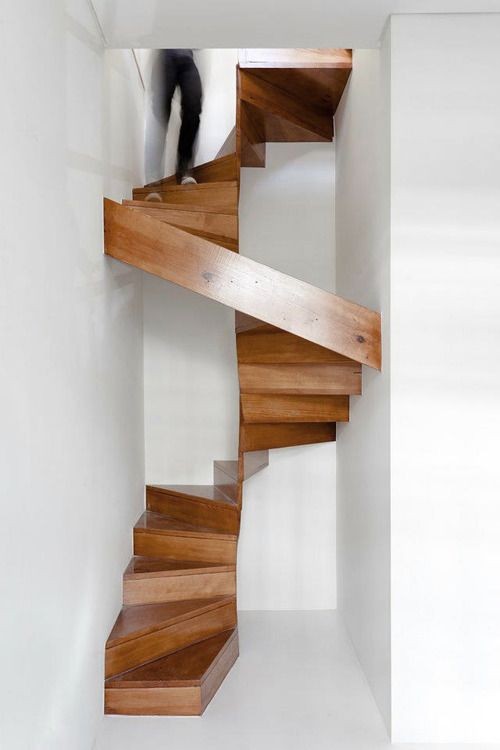 Spiral staircases are ideal for saving space at house, specially if you have a small two floors apartment. Today, we've made a selection of 5 original spiral staircases for saving space in case you need some inspiration for your home decoration.
Classic staircases aren't the only option. If you need to save some space or you just want to opt for original spiral staircases because you like it, this may help you get some inspiration.
Black and wood, an elegant combination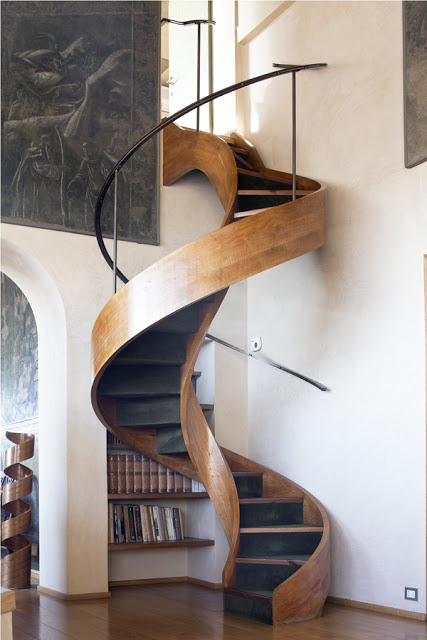 Source : identicaleye
This spiral staircase has a superb smooth design. The combination of black and wood creates a wonderful and elegant style that goes perfectly either with a modern or classic decoration. This can be a great option if you want to achieve an elegant but simple decoration. Dark tones of wood with black fit really good together.
Wood blocks spiral staircase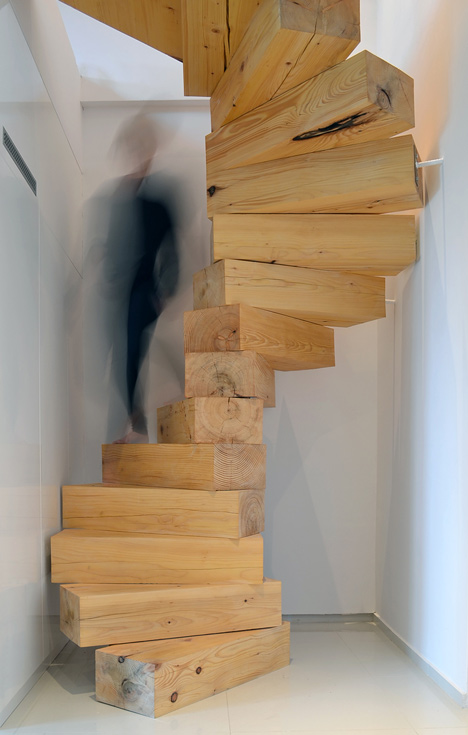 Source : inspirationde
If you're looking for a more informal and original design, these wood blocks may be ideal for you. They look like domino pieces creating a huge spiral. You could even find painted blocks, but we think the design is perfect just in natural wood.
Antique style spiral staircase, a magical choice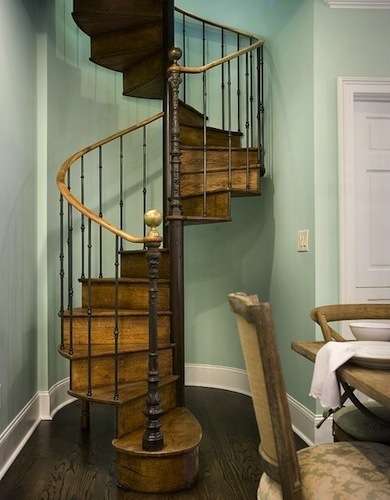 Source : bobvila
If you like more rustic and antique decoration, you'll love this spiral staircase. They provide a magical touch to the decoration. The combination of darker and lighter tones of brown creates a lovely design.
Original design for a modern spiral staircase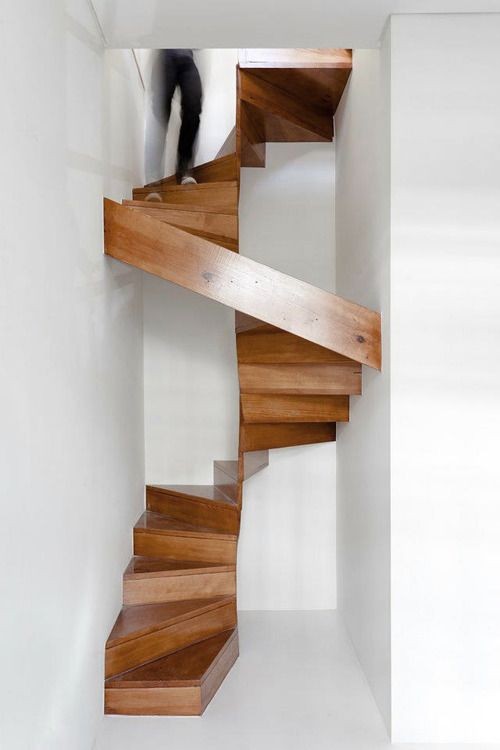 Source : remodelista
It almost doesn't look like a spiral staircase, but it is. This modern and witty design is perfect for a minimalist decoration. It doesn't take much space and the contrast of dark wood with the completely white and empty walls is fantastic.
Simple and gorgeous design
Source : buzzfeed
If you like extravagant and one of a kind designs, even if they take some more space, this spiral staircase has been made for you. This spiral staircase design reminds us to the huge luxurious staircases in castles and palaces. The size of the steps decreases gradually creating a very elegant and modern design.
You can always find the best design for your home among the infinity of original spiral staircases that exist. We hope these examples inspired you!