Homedecor
5 table lamps with original designs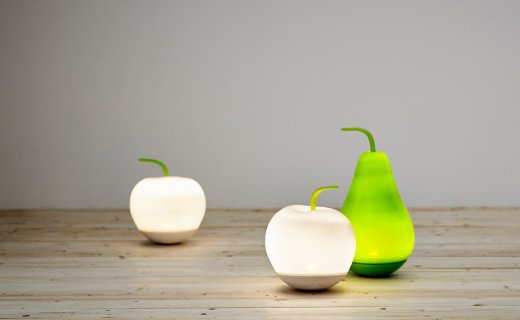 Lighting is an essential element of our home decoration and you can find very original designs. There are infinity of designs to fit your style, so you just need to find the table lamps that go better with your decoration. Today, we bring you 5 table lamps with original designs to inspire your decoration.
Lamps are very useful and beautiful complements. You can use it anywhere, in your office, in your reading space or wherever you need it or want it. Today, we'll share with you some original lamps you can find nowadays. The variety of styles is wide, so it won't be too difficult finding the perfect one for your decoration.
Fruit like decoration, ideal for summer time
Decorating with fruits can provide a fresh, natural and original touch to your decoration. Look these original designs made with apple and pear shapes to discover the beauty of fruit lamps. They provide a cosy and beautiful lighting, perfect for modern bedrooms or even for innovative and creative offices.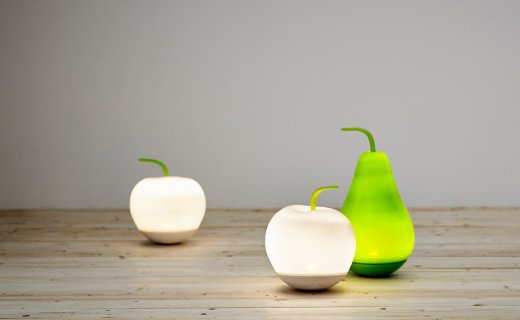 Source: Ikea
Romantic dinner in "Paris"
L'amour, la vie… Candle lights and a good gourmet menu, and you'll enjoy a truly romantic dinner at home. Thanks to new technologies, we can find different complements which are more modern and less dangerous such as LED candles. If you like enjoying a romantic lighting, this candles are the perfect lamps for you. Candles can provide your spaces with very warm and comfortable atmospheres. If you prefer not to risk burning something with classical candles, this option is green and original.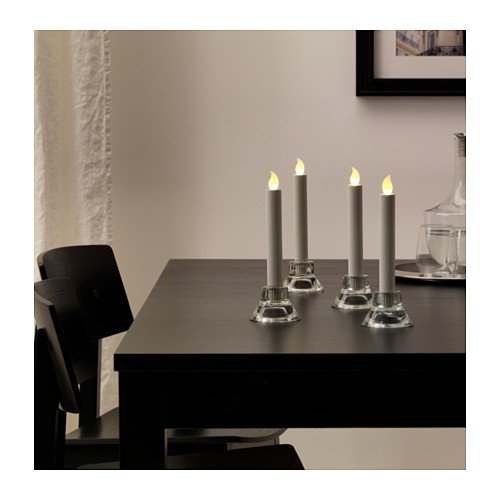 Source: Ikea
New York style lamp
Do you like travelling? Do you like cosmopolitan decorations? If so, this lamps is the best option for you. Its metallic touches and the building shapes of the Big Apple provide a very special touch to your decoration. It's a great complement for your bedroom, your living room or even the entrance sideboard. It's like enjoying a mini city at night right inside your home.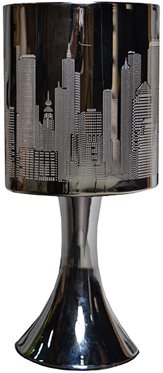 Source: Leroy Merlín
Vintage and romanticism
This original design is vintage and gorgeous. It's ideal for those who love antique and romantic decorations. The combination of the different shades of pink create a truly beautiful design. You can place it in your night table, in the sitting room or anywhere you want. With this cosy design, you'll create a lovely and comfortable environment. A great choice for a more classic home decoration.
Source: Leroy Merlín
Bright colours for your home decoration
Is it a lamp, a decorative object or a paperweight? These lamps are trendy elements, perfect for decorating any space of your house. Their bright colours will liven up your decoration, even when they're turned off.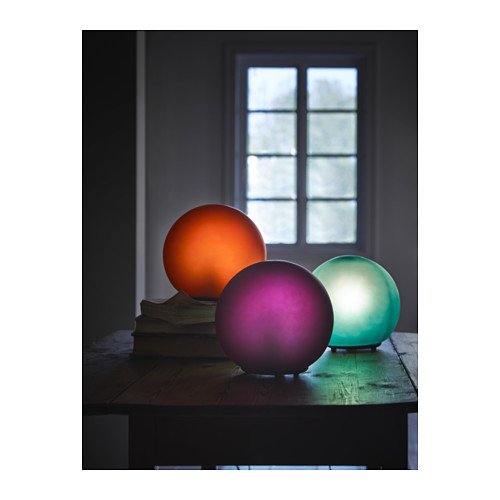 Source: Ikea
Something as simple as table lamps can transform a boring decorating into a wonderful one. They can provide elegant and special touches to our decoration. These 5 original designs are just some examples, but there are a lot of styles and models you can find. A good lighting is essential in any house and lamps are the most practical elements for doing so, at the same time that decorative. Which one of these original designs do you like the most?
Via decoración 2.0