Homedecor
8 keys for decorating with Scandinavian style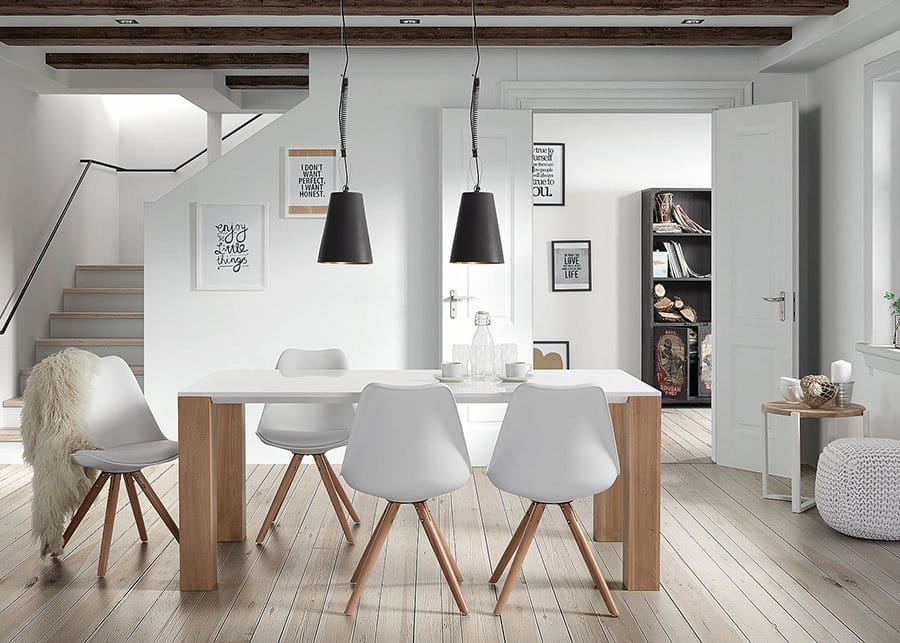 White, wood and light furniture are essential in the Scandinavian style and Nordic environments. This style is quite trendy lately and today we want to talk about 8 keys for decorating with Scandinavian style.
Source: Bloomingville
It may be because of the simplicity of the environments you can create with the Scandinavian style, for its delicateness or for the warmness it transmits. The Scandinavian style is all a success in decoration and the Nordic decoration is a trend.  That's why today we bring some keys for creating a Scandinavian style in your home decoration.
A practical Scandinavian style decoration
Source: Portobello Street
Practical and beautiful are two adjetives that can go together. Sometimes, for example, a gorgeous sofa can be a bit uncomfortable. However, in general, achieving a beautiful and practical decoration is possible. This is the point of Nordic indoors that are gorgeous, cosy and functional at the same time. They tend to minimalism and spaciousness.
Light, a valuable treasure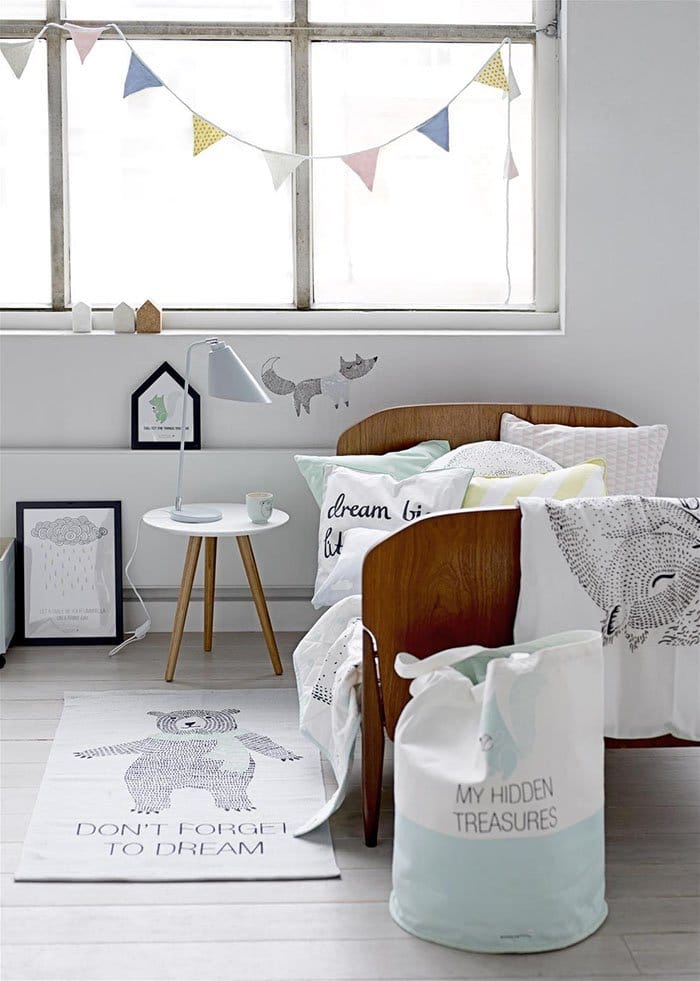 Source: Bloomingville
The second key for a superb Scandinavian style is the light and it makes sense, since in the countries where winter is long and dark, natural light is truly valuable. Then, curtains are really light or even none. The same way, unnatural light is also relevant and lamps can be placed in different heights in order to provide warmness and comfort.
White colour, a classic until now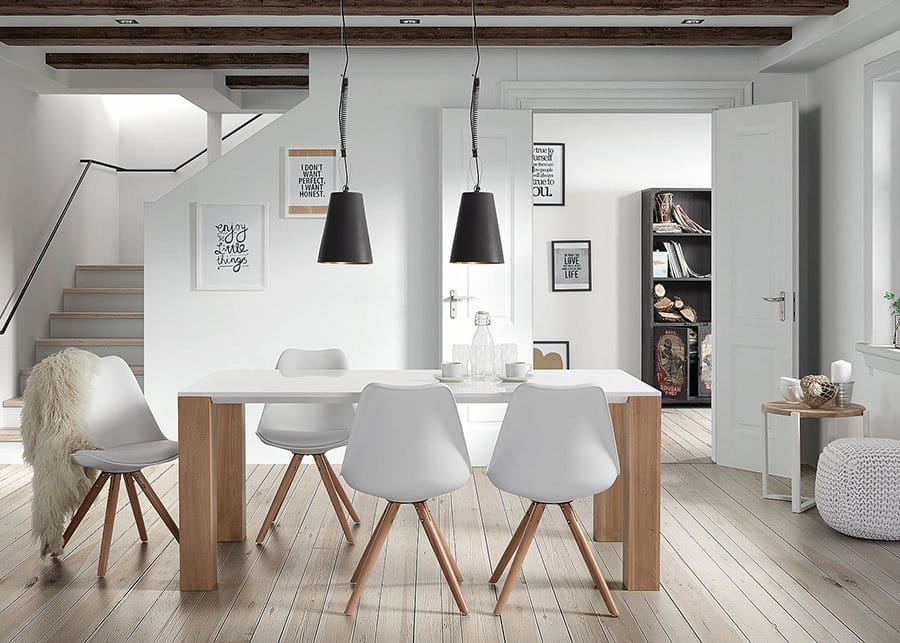 Source: Portobello Street
White has always been essential while decorating with the Scandinavian style. White walls, ceilings and floors are perfect for introducing other decorative elements. And grey and black tones are ideal for creating some contrast with the furniture and the decorative objects. Nevertheless, other pale tones are becoming part of the Scandinavian decoration too. They are still light tones but they provide new touches to the decoration.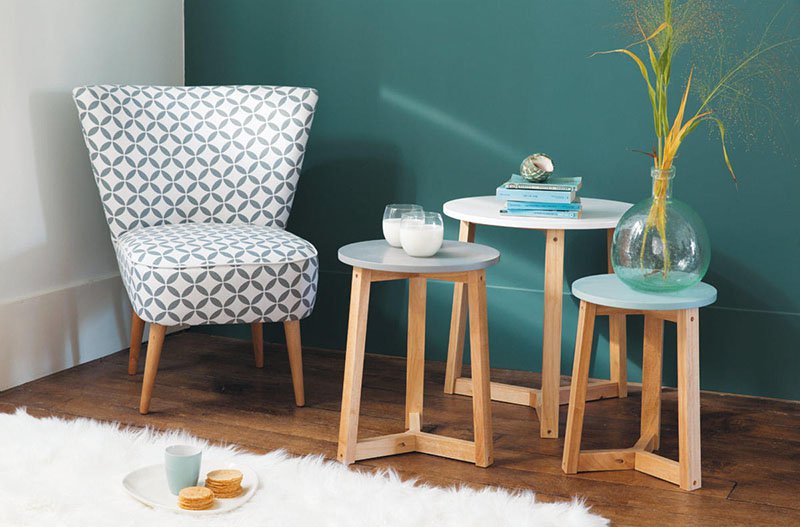 Source: Maisons du Monde
Regarding to the colours that are trendy in the Scandinavian style, they are fluorescente tones, green tones and yellow colours. Also, metallic tonalities are becoming significant in Nordic home decorations.
Wood, isolated or combined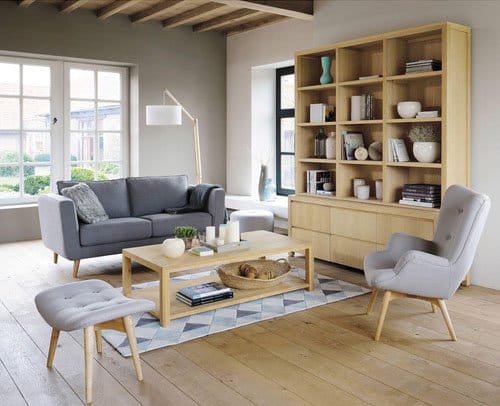 Source: Maisons du Monde
Wood is an element that you can't lack in an Scandinavian style decoration. But not every type of wood fits this style. They use to be light tones of wood such as birch wood or beech. Their finishes are natural. Moreover, combining wood with other materials, such as stone or natural fibres, is also a good option for creating beautiful decorative designs.
Furniture: simple, adjustable, retro…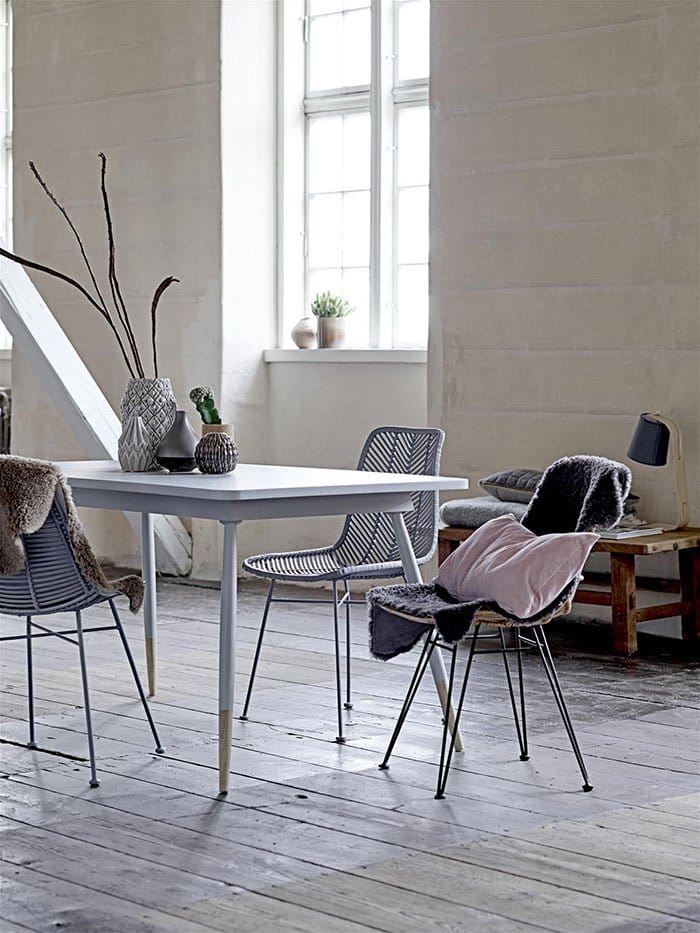 Source: Bloomingville
As we've mentioned before about the lightness of the Scandinavian style, they opt for simple and adjustable furniture. Like that, the can change and modify their spaces easily according to their needs.
Moreover, retro and vintage elements are also important in this style. For example, the passion for design chairs and the Nordic retro style. Important designers and architects created their models and now they've become jewels of furniture.
Source: Bloomingville
Industrial style pieces are also common in Nordic style houses.
The relevance of textiles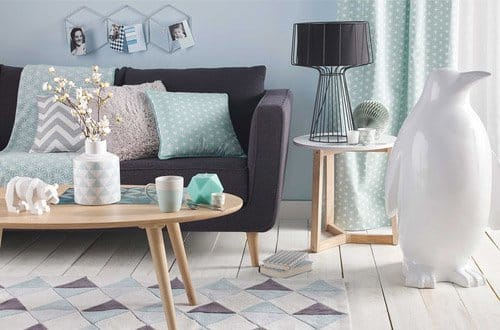 Source: Maisons du Monde
Fabrics are also relevant in the Scandinavian style. They use to be the elements that introduce colours to the spaces. Besides, textiles make houses more comfortable and cosy; which is essential when you spend a lot of time inside of them.
A gorgeous element of Nordic textiles is the geometrical prints: triangles and zigzag Chevron style, among others. These designs make a perfect combination between freshness and elegance.
Do you like the Scandinavian style?
Source: Portobello Street
Are you interested in introducing the Scandinavian style in your house? We hope you found these keys for decorating useful! You can share more ideas with us in the comments or in our Facebook page.
Via decoración 2.0