Black and white decoration is an usual option that never goes out of fashion and it can be a great choice for decorating your living room. A black and white living room can provide the space a lot of elegance thanks to the purity of white tones and the intense contrast with black tones. Today, we bring you some ideas of black and white living rooms to inspire your imagination!
In black and white decorations, the main colour uses to be white. You can use white tones as the base of your black and white living room in order to visually enlarge the space. Like this, you'll have the perfect base in order to start introducing dark elements that create a gorgeous contrast.
Define which details, objects and pieces of furniture you'll choose in black tones and arrange them around the living room to create the perfect combination. Dark elements will stand out among the white base of your living room and the result will be wonderful.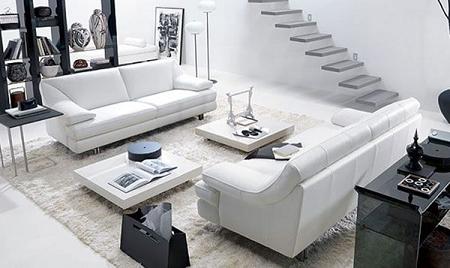 Moreover, you can also combine these two main colours with pieces of furniture or small details in other colours, such as bright tones or even grey shades. But try to avoid using too many colours or you may ruin the black and white living room. The best option in these cases is keeping it as simple as possible and not overloading the decoration.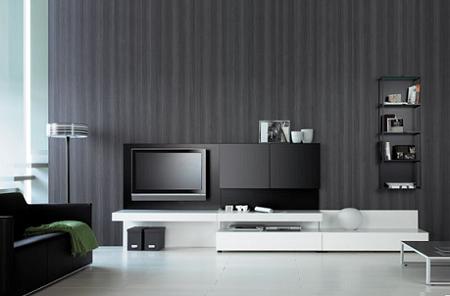 For example, the following picture is a great examen of how to bright and cheerful colours can be the perfect details for a black and white living room. Blue and pink perfectly complement the decoration and liven up the space.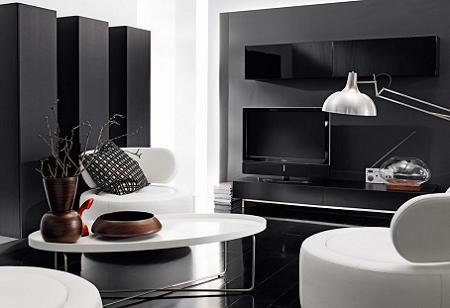 These are just some ideas, but the possibilities are endless. Purple and grey tones combine very well with black and white decoration, as you can see in the following picture. Think about the colours you want to introduce in your living room and decide if it goes well with a black and white decoration.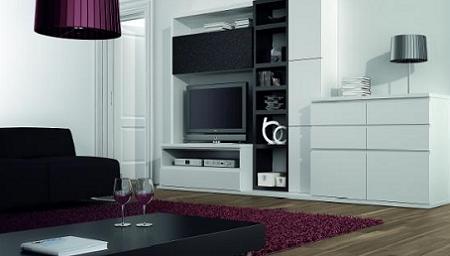 Did you like these black and white living room ideas? You can share more ideas with us in the comments or in our Facebook page.
Via decoración 2.0