Today we are going to talk about the use of black and White stripes to decorate different spaces. The main advantage of this kind of décor is that you can do it yourself and it is an easy technique. Besides, it is cheap and it will only take you a couple of hours.
Black and white stripes match well with sophisticated and modern spaces and they can be a solution if you want to make something different and you have a low budget.
If you want to try it, here you have some ideas that can serve to inspire you.
Drawers
Chair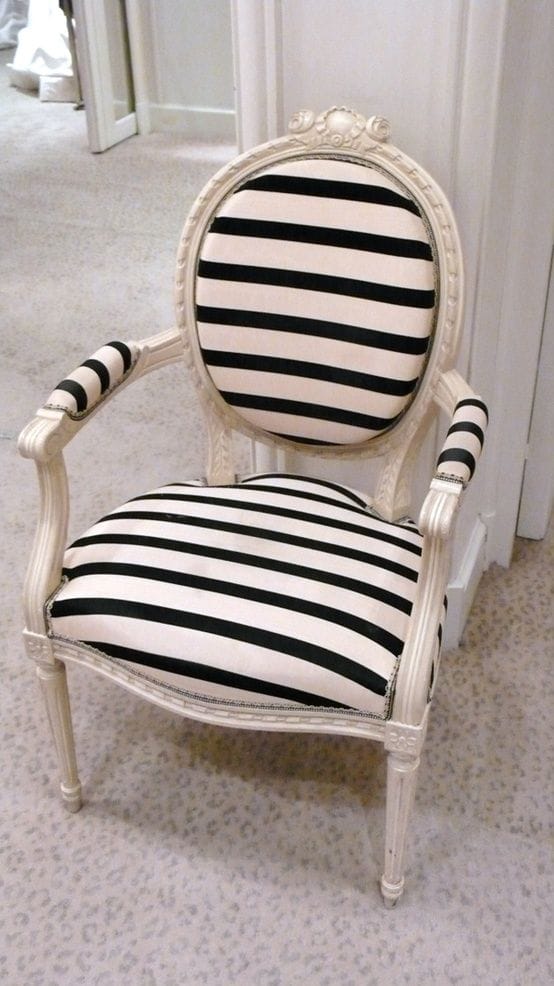 You can use an old chair and upholster it with striped fabric. If it is a romantic chair like this one, the result looks amazing. It is at the same time classic and sophisticated
Wall

If your bedroom is all white and you think you need to do something to make it feel more special, try to paint a wall with stripes.
Sheets and cushions

Flowerpot

If you have old flowerpots that you don't use anymore, try to paint them with stripes. For just peanuts, the result would be amazing and you'll find a way to reuse your flowerpots.
Little sofa
Kitchen

This technique is not only for using in bedrooms and living rooms. You can also use it in your kitchen, for example, in the curtains like in the photo above.
Carpet


An easy and sophisticated touch that can look awesome everywhere
Floor

Candy bar

Candy bars are so in right now and if you use stripes and some bright colors, the result can be as good as the one above.
Hope you liked the article!
Pictures: Pinterest