General
Cosy decorations for reading nooks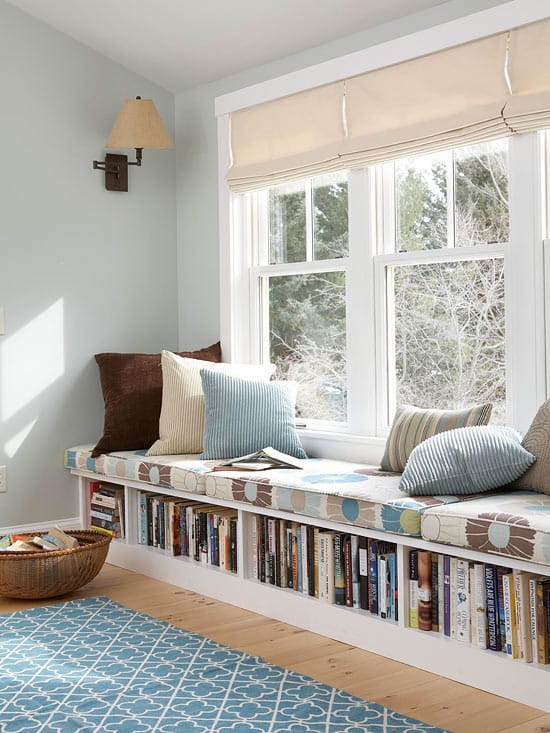 Do you love reading books? Would you like to have a comfortable and quiet space where you can read without worrying about anything? Take a look to these cosy decorations for reading nooks. With these ideas, you'll be able to organise all your books together or your favourite ones and have them at reach hand in a reading nook.
Having a special space for reading is a fantastic idea since we can organise it as we want and it can be as a temple for forgetting about the world. Moreover, it's better having a determined place for reading instead of reading on the bed or on the sofa. You won't worry again about leaving your books around the house because they'll be in your reading nook.
A reading nook under the stairs
Source: floatproject.org
As we've mentioned in other posts, there are infinity of ideas for making the most of the gap under the stairs. In this case, creating a cosy reading nook can be a good choice.
A gap in the wall full of shelves for keeping books and a small sofa
Source: blogger.com
If you want to read and you don't want anyone to disturb you, you can hidden in a cute reading nook like this one.
A reading books for the little ones of the house
Source: projectnursery.com
Create a reading nook for the kids of the house, like this, they'll have their private space for reading and they'll start enjoying the pleasure of reading.
A reading nook next to the window for making the most of the natural light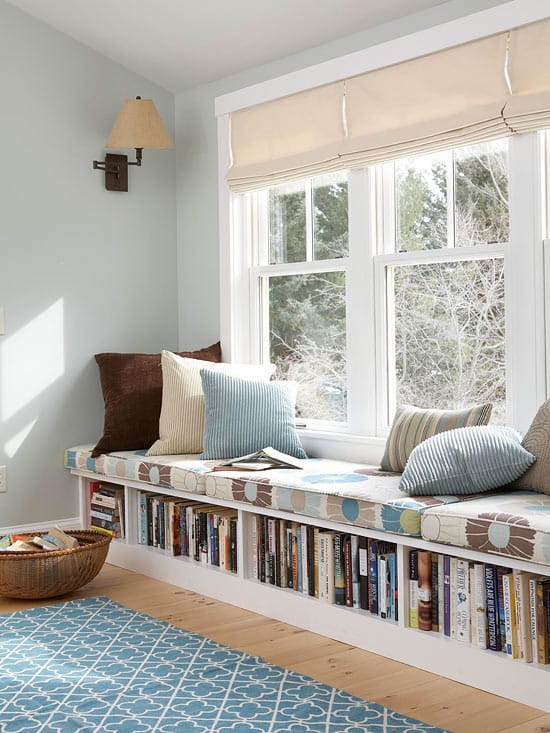 Source: bhg
You can place a padding bench next to the window and use it as your reading nook. Moreover, you can take advantage of the space under the bench for creating a shelf where you can keep your books.
A fun place for reading and keeping your books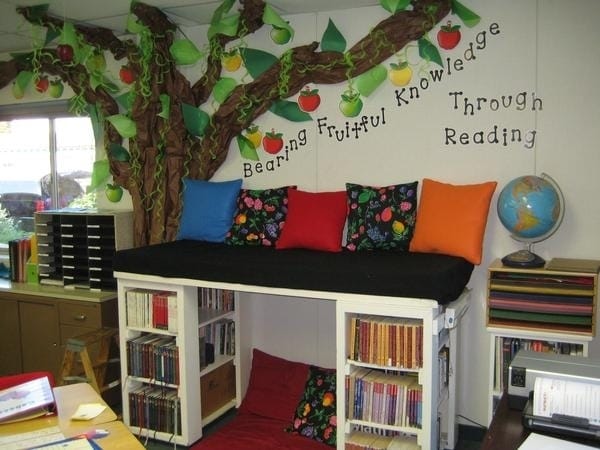 Source: a4.l3-images.myspacecdn.com
Create a fun decoration that surrounds the reading nook and make it comfortable. Children will specially like a fun decoration for their reading nook.
Use the gap of the fireplace as your reading nook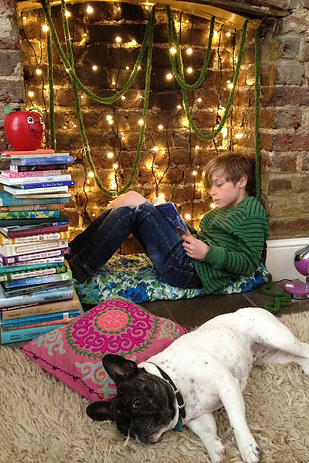 Source: lifeunstyled.blogspot.com
This is a good idea for children, at least you have a big fireplace where an adult can also be comfortable.
Use a corner of the attic as your reading nook
Source: lifewithoutpink.com
Save a part of your attic for creating a comfortable space for reading. You can place some shelves for your books and a carpet with cushions on the floor for relaxing while you read.
A magical space for reading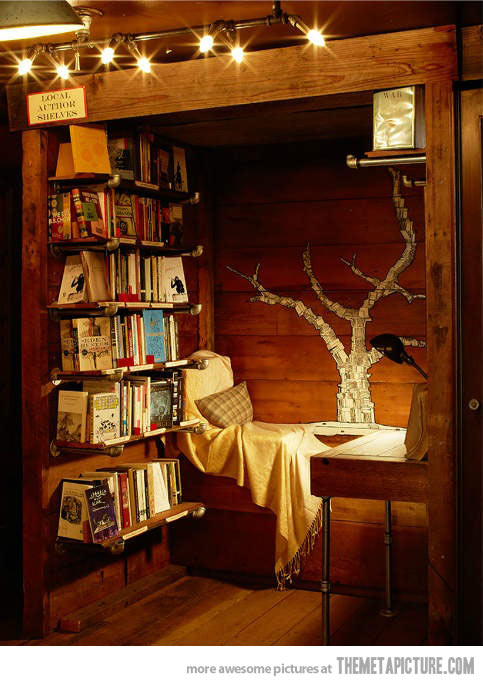 Source: themetapicture
This is one of our favourite ideas, this cosy bed is ideal for reading and the tree on the wall gives a lot of personality to the space.
We hope you liked these ideas for creating reading nooks where relaxing and having some time to ourselves. Look for a space at home that it's available and transform it in a comfortable reading nook.