Recycle
Curtain made from recycled plastic bottles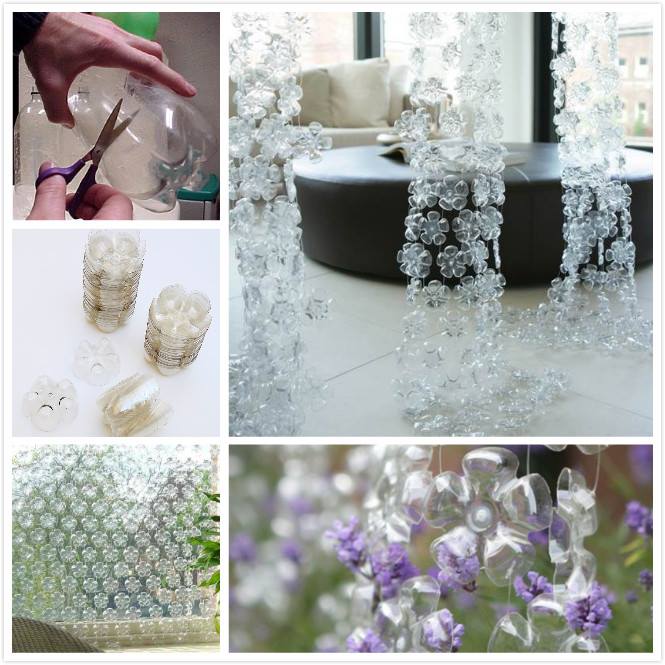 With this amazing idea, you'll love recycling plastic bottles. This curtain made from recycled plastic bottles looks fantastic and they don't take much effort. Recycling allows you to take advantage of every type of objects to transform them into useful and beautiful things. Today, let's go creative with this curtain made from recycled plastic bottles!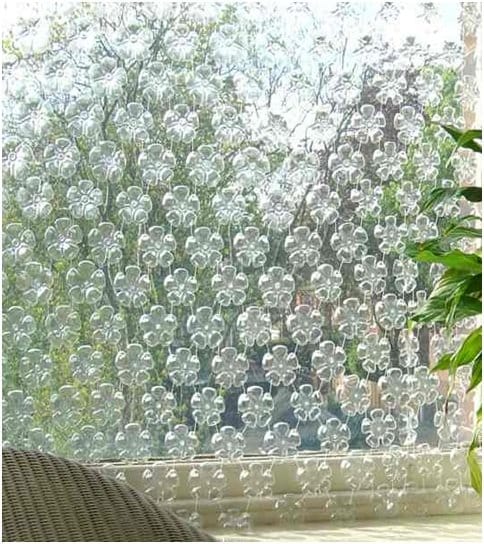 Source: Fab Art DIY
As you may know, there are a lot of things you can do with recycled plastic bottles, such as bracelets or a frame for a mirror. There are a lot of choices to recycle your plastic bottles and give them a second chance. This time, we want to share this idea to transform your plastic bottles into gorgeous handmade curtain. You need some recycled plastic bottles of the same size, since you'll have to cut the base of the bottle. The base of some plastic bottles has a daisy shape and this crafts make advantage of this cute shape to create this beautiful curtain made from recycled plastic bottles. Moreover, all the bottles should be of the same color; for example, see-through bottles look beautiful for using them in a garden's door or in the courtyard.
Apart from the recycled plastic bottles, you'll need scissors, needle and metal ring for hanging the curtain. You can use the metal rings to put all the bases of the bottles together or you can also use a strong see-through thread to join all the bases of the bottles vertically. On top, you'll need the metal rings for hanging the curtain. Whit this practical idea, you'll have a beautiful and original curtain for your garden.
In the picture below you can see step by step how to make this beautiful craft. This DIY idea combines perfectly recycling and decoration, and what is more, it's easy and cheap!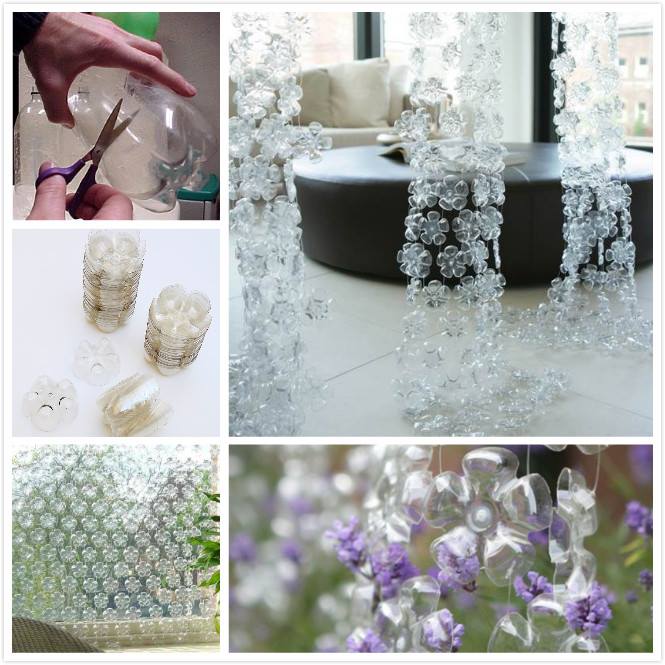 Source: Fab Art DIY
Via decoración 2.0