Many of us dream about living beside the seaside. However, it's not so easy making it become a reality, or maybe it is. Today, we bring you some tips for decorating you home with a coastal style. Decorate your home and recreate  the magic of sailor style atmospheres.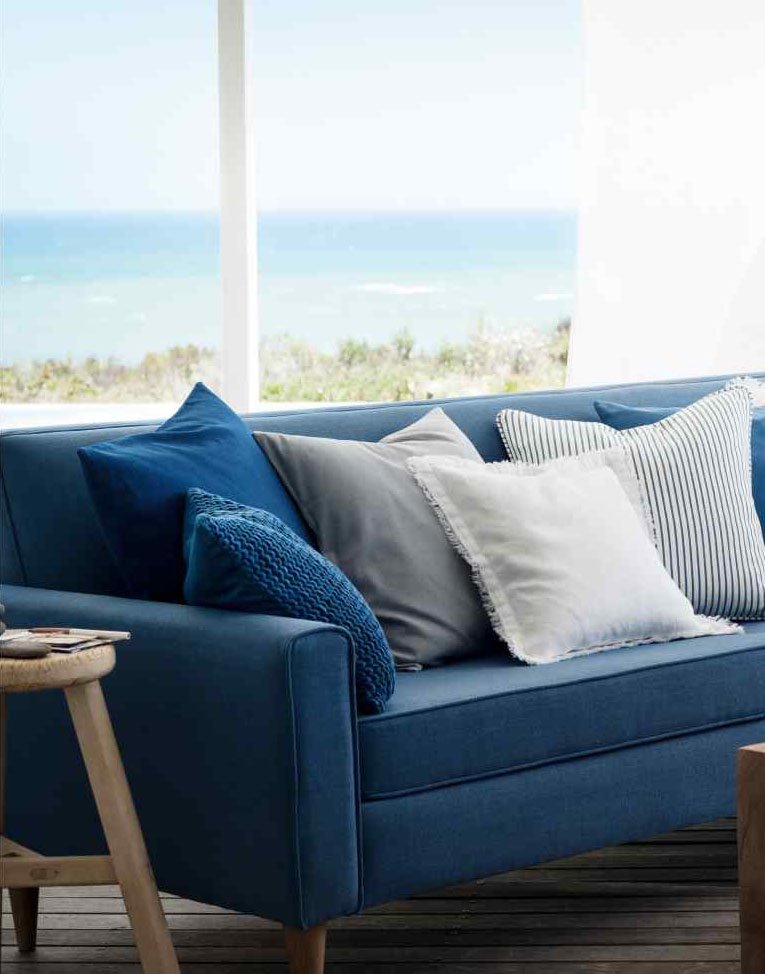 Source: H&M
If you like the cities next to the sea, your favourite holidays are at the beach and white and blue combination is your favourite… this coastal style is your best choice!
Today, we bring a lot of decorating ideas so that you can decorate your home with coastal style. You'll decoration will emanate the freshness and brightness of the most beach like indoors. It's a fresh and casual style that is perfect of the summer season and that you can achieve without investing a lot of time and money.
Decorate your home with a sailor style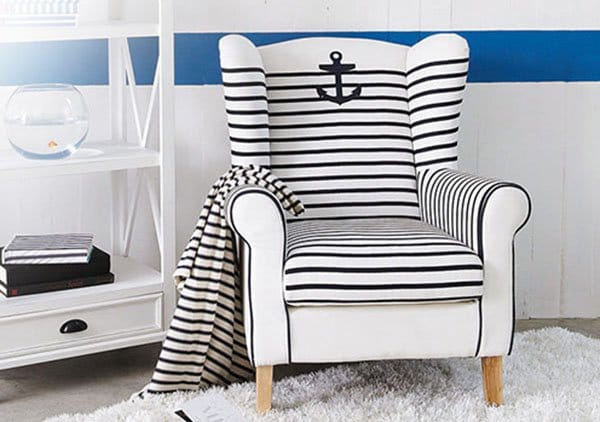 Source: Maisons du Monde
It doesn't matter where you live, if you like the beach, you'll love to provide your home with a beautiful coastal style. The beauty and magic of the ocean will be transported to your house.
You don't need to change your decoration completely. It could be enough introducing some sailor style details around the house so that your spaces look refreshing with a new coastal style.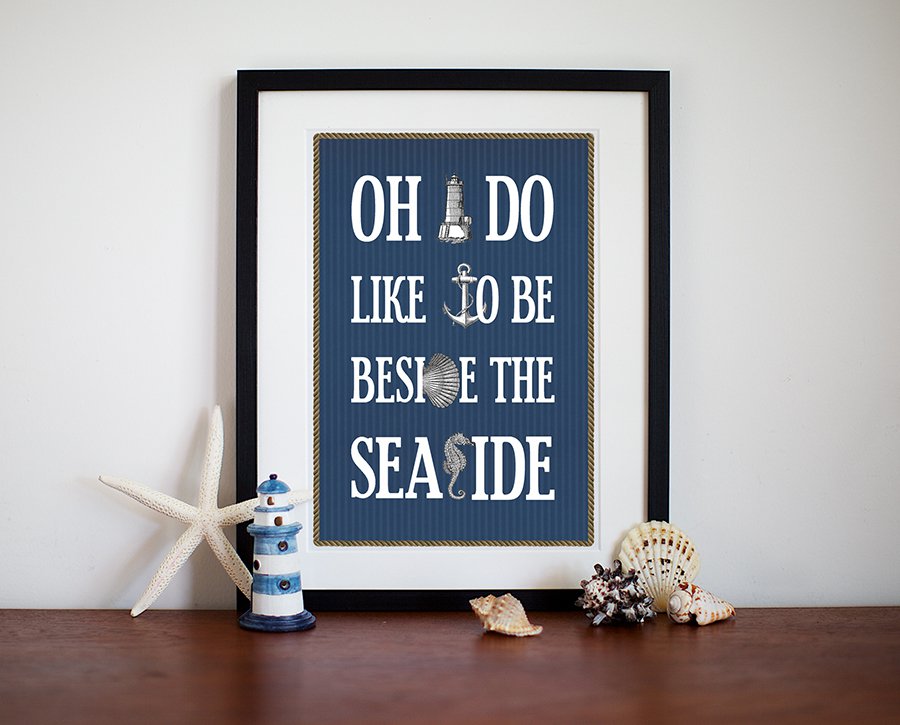 Source: Of Life & Lemons
This style is ideal for houses on the beach, so if you have a holidays home at the seaside, it can be the best option for introducing it. A coastal style goes perfect with a beach environment.
Choose colours that remind you to the seaside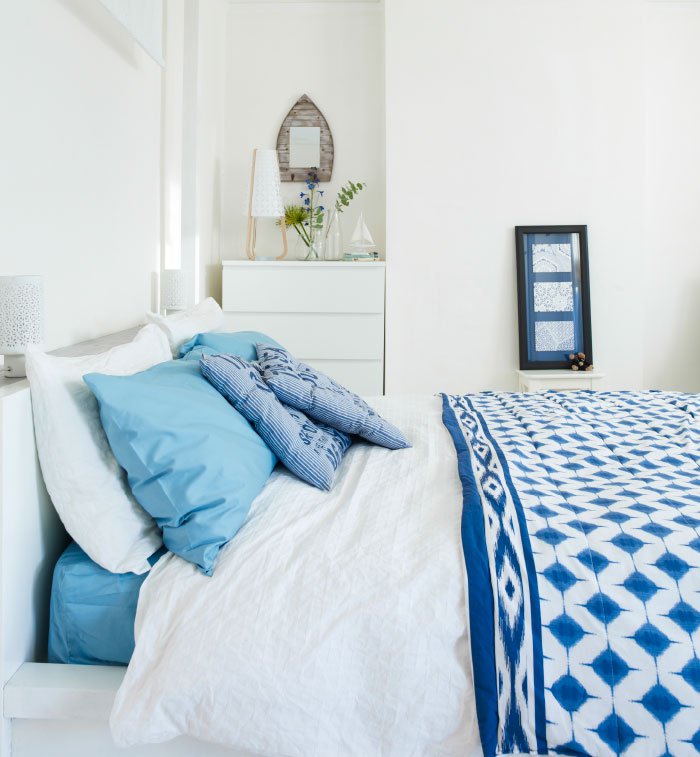 Source: Ikea
Colour is one of the most efficient resources for decorating. It provides us with a lot of elements we can use in order to get different results. And in coastal style, colours is essential. Sailor style houses are full of blue and white combinations. Those two colours are, without any doubt, the main characters of coastal style interiors. However, they're not the only ones.
Green and grey tones are also great for reminding us to the shades of the ocean and gold and beige tonalities are superb for making feel as if we were on the sand enjoying the sun.
Sailor strips on your wallpaper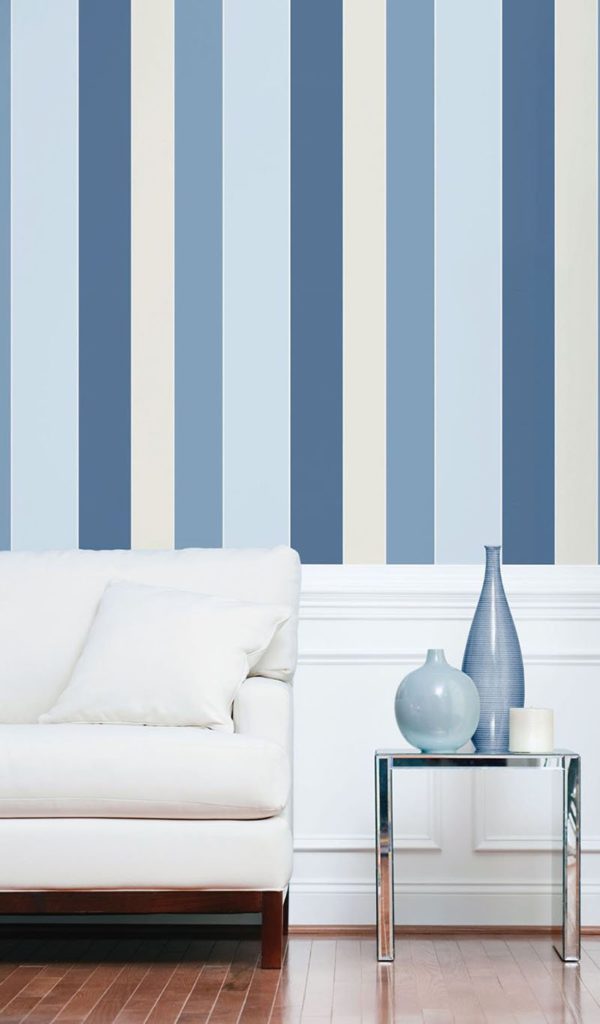 Source: Decopraktik
White and blue stripes are great for complementing a good coastal style decoration. Wallpaper with stripes will provide your home with a gorgeous summer touch. You can combine it with simple colours in order to not overload your walls. Moreover, you can opt for vertical or horizontal stripes, although the vertical ones are more common in this style. Probably, because vertical stripes make the spaces look higher.
Source: Ikea
Wood strips are also a great idea for decorating and you can use different tones for painting them, such as blue, green or beige tones.
An original idea? Decorative vinyls that transport you to the seaside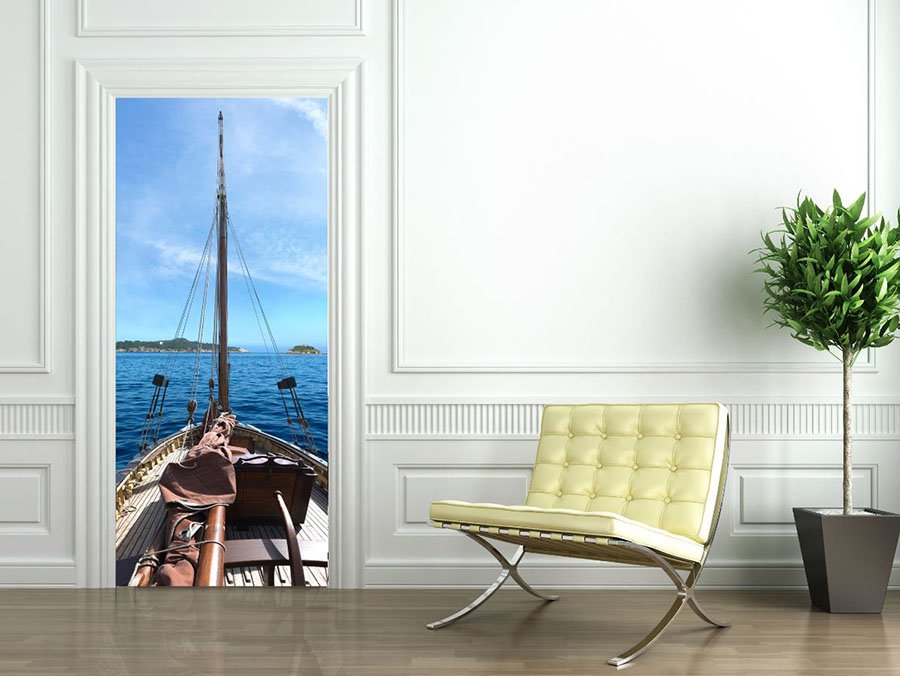 Source: Decopraktik
Decorative vinyls are also a great idea for providing a modern and coastal style to your decoration.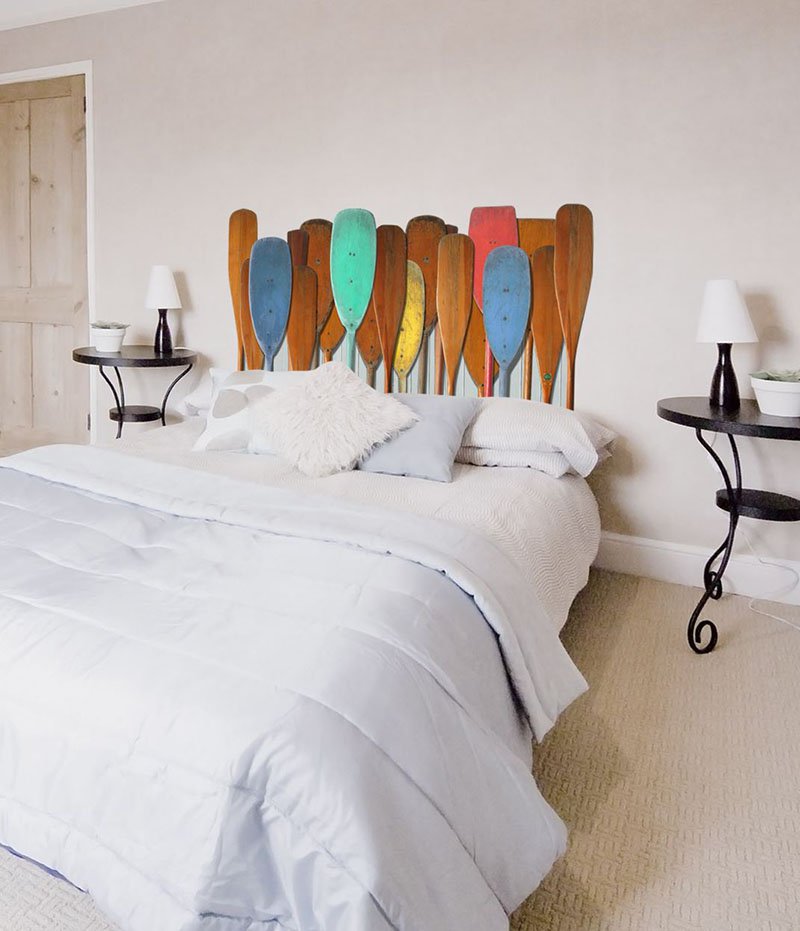 Source: Decopraktik
As you can see in the previous picture, you can even use decorative vinyls as bedside panels to create a gorgeous decoration your bedroom.
Sailer style textiles for a perfect coastal decoration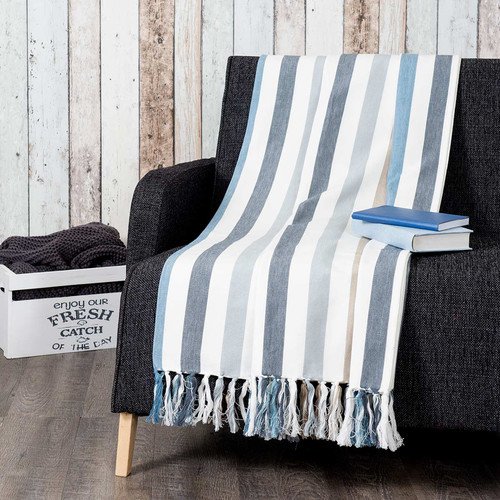 Source: Maisons du Monde
When choosing textiles for a coastal style decoration, the most important thing to have into account is that they are fresh and summer like. In this case, white and blue tones are also the perfect ones. And if you introduce some stripes, it will look truly good!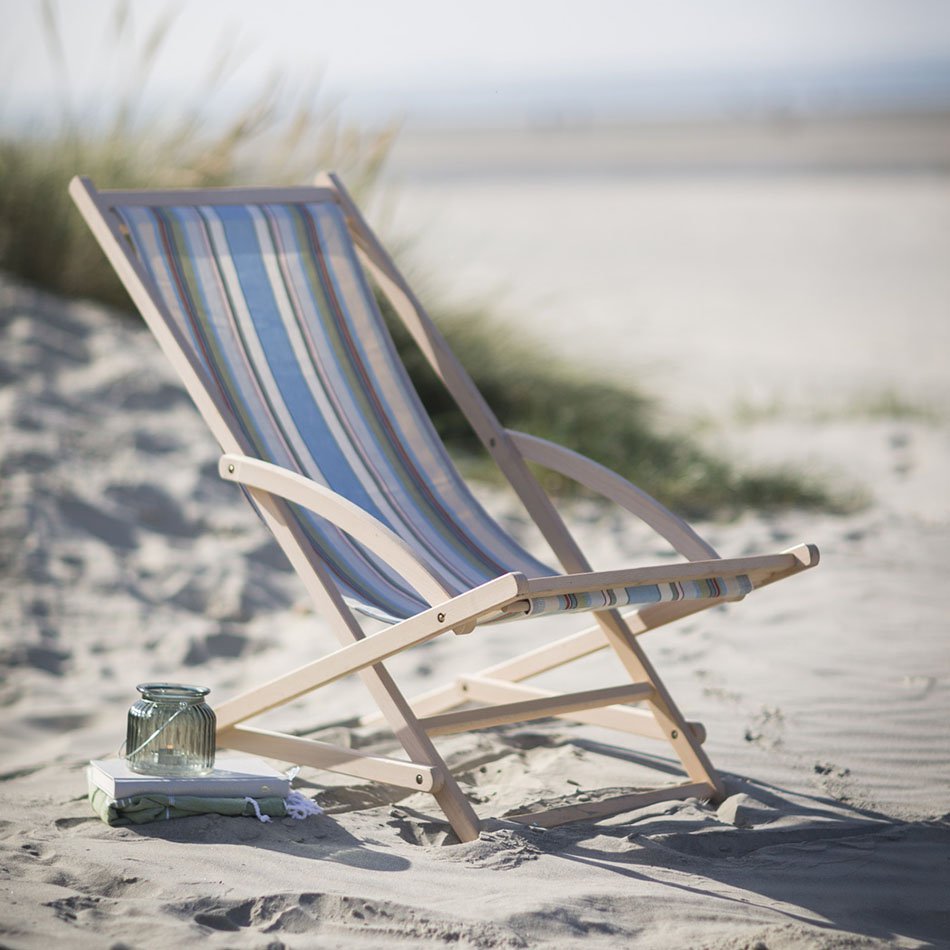 Source: Idyll Home
Decorative complements inspired on the seaside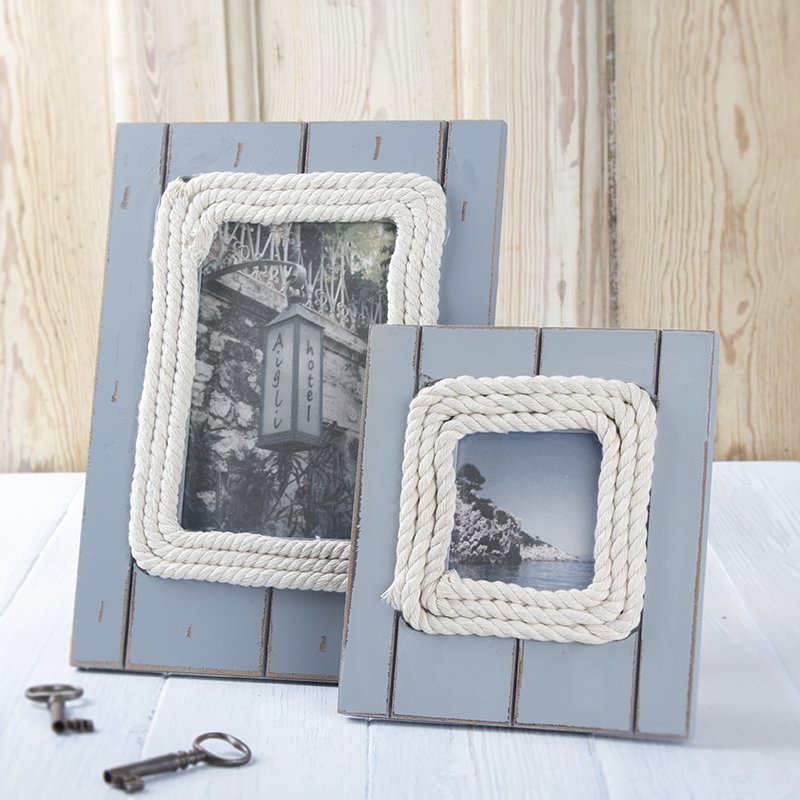 Source: The Contemporary Home
Finally, you can also opt for smaller details to put the final touch to your coastal style. The smallest details are sometimes the ones that perfect your decoration. Or, if you don't want to completely change your decoration, you can just introduce some simple sailor details in order to create your coastal decoration.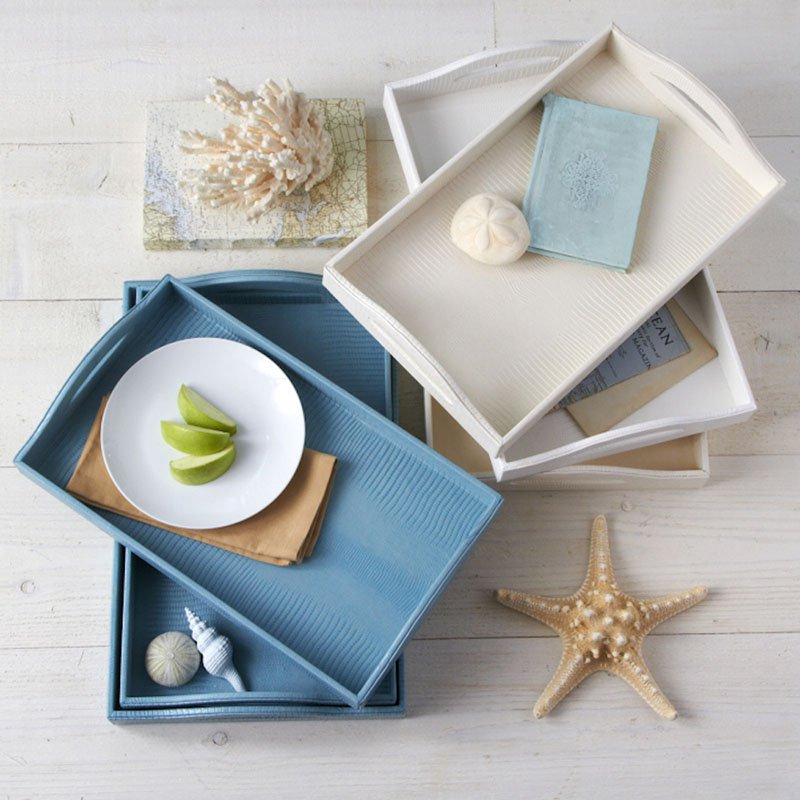 Source: In Spaces
Every detail can help to create your perfect decoration. You just have to choose the elements and combinations that you like the most. We hope you found these ideas inspiring, you can see more ideas about navy blue decoration in the following post.
Via decoración 2.0