Homedecor
Decorating and organising your spaces with shelves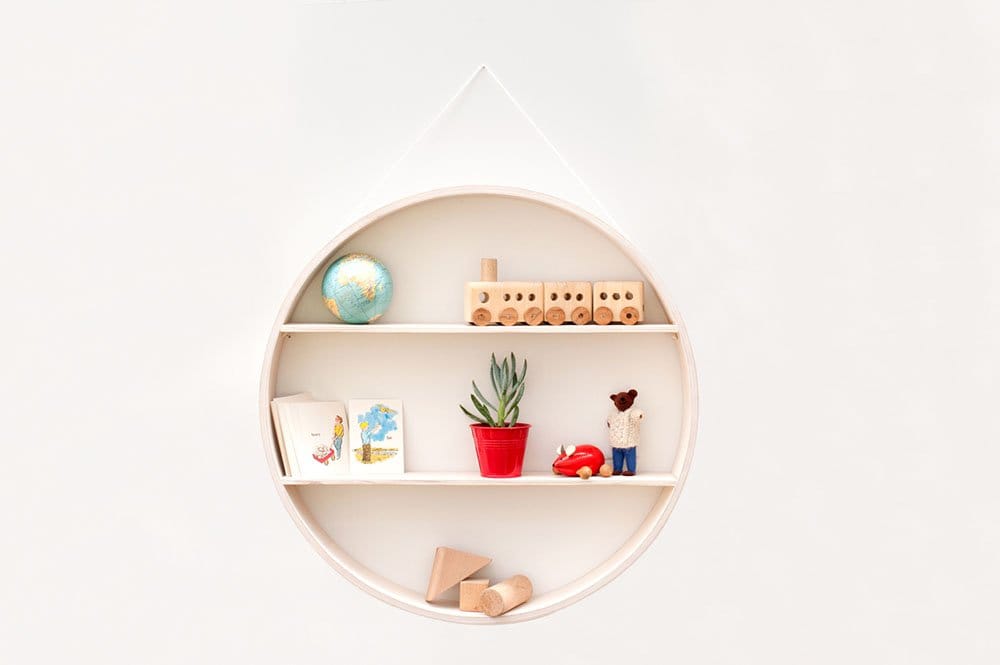 Shelves are one of the best solutions for decorating your spaces at the same time that you keep them tidy. Today, we'll share with you some good ideas for decorating and organising your spaces with shelves.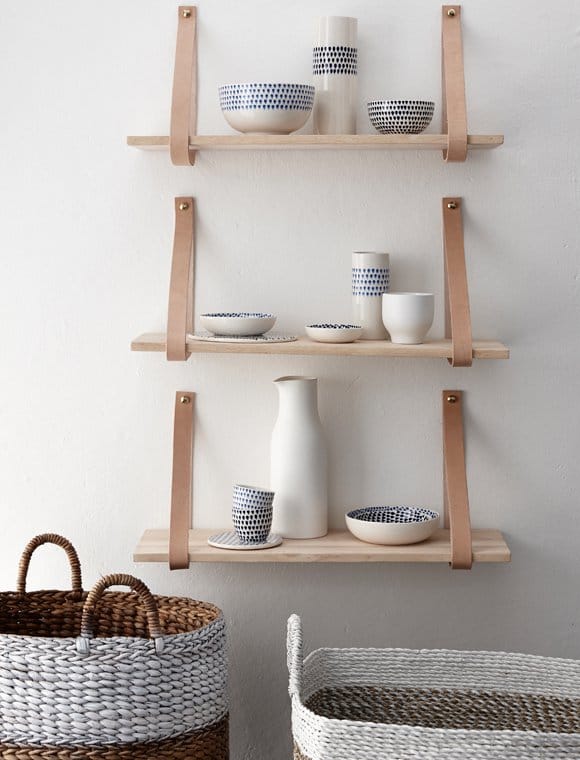 Source: Car Möbel
Most of the elements we have at home aren't just decorative, but also practical in order to make our lives easier. This is one of the advantages of using shelves in your home decoration. They can be beautiful and functional, and they can help you organise all your objects.
Small shelves (with one, two or three shelves) are perfect for placing them in small spaces of our home with a specific aim. Sometimes, when we think about shelves, we picture big pieces of furniture for storing. However, today, we want to talk about small and minimalist shelves that fill an empty wall at the same time that help us tidy up. This kind of shelves has many advantages. They are easy to install, they don't take much space and they can be quite cheap.
Keep it organised with shelves
Source: Tessuti
However, this idea, as anything, also has some cons. Installing a shelf on the wall can be a good way of livening up the space and decorating it. However, it can be a disaster if we have it all disorganised, dirty or crammed.
Source: Down that Little Lane
A crammed shelf doesn't look beautiful. If you want to use your shelves as decorative elements, you should try to place your objects strategically. So, remember that you should always keep your shelves tidy so that they look gorgeous and decorate your spaces. Avoid putting too many things on them, but also not putting enough objects or some that doesn't fit together.
Bet for simplicity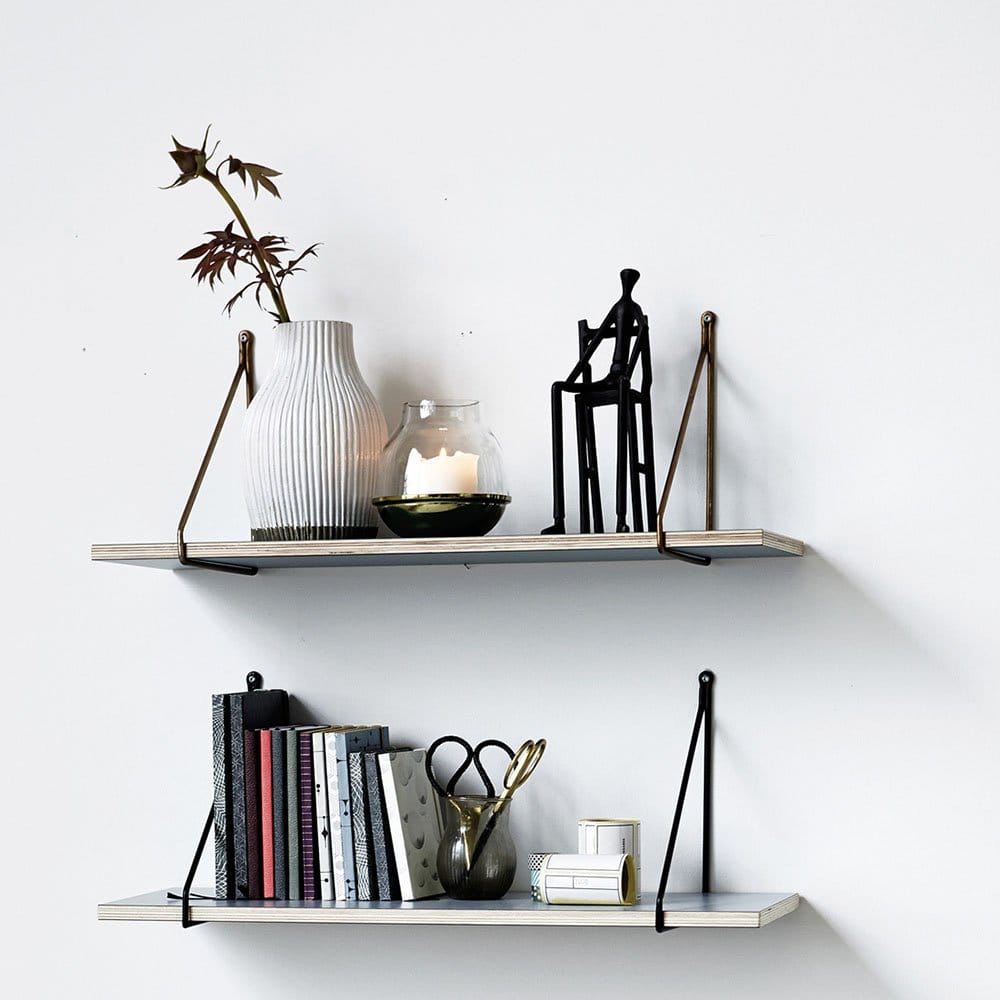 Source: Idyll Home
Among the wide variety of decorative options you can choose for decorating with shelves, you can opt for the most simple and sophisticated ones. Simple doesn't mean it can't be original too. For example, small spaces look ideal with restrained decorations such as shelves of the same colour that the wall or shelves held by framing squares.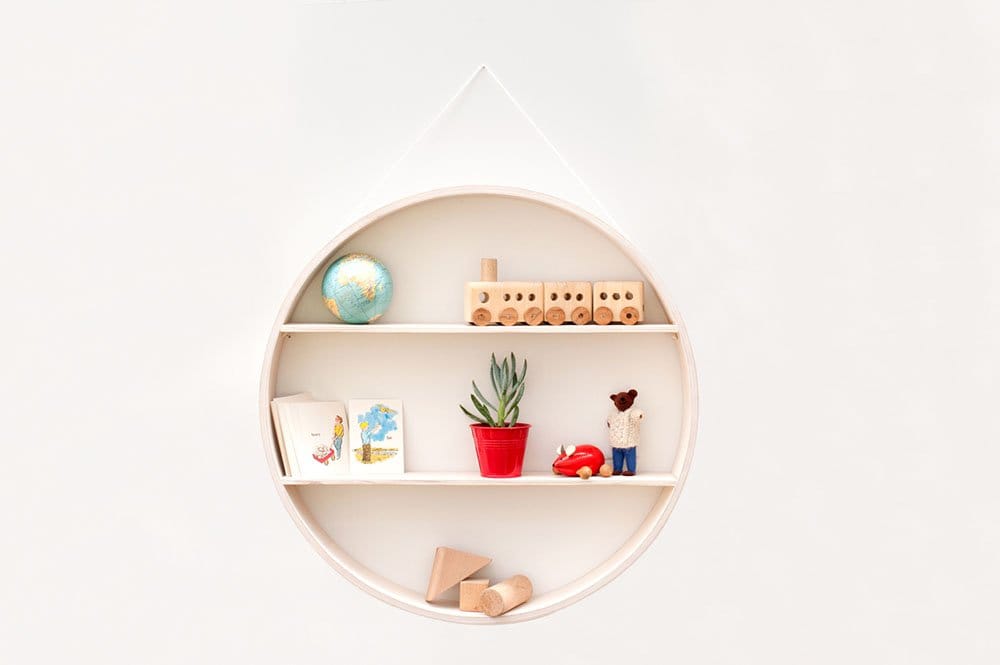 Source: Down that Little Lane
In more spacious rooms, the shape of the shelves can become a decorative element too, as you can see in the circular shelf above. It may not be the most practical option, but it definitely looks creative and wonderful!
Source: Down that Little Lane
You can even opt for unusual objects for creating recycled shelves. Or using bright colours to create a catchy decoration. For example, the skateboard above is a really original idea for creating a shelf.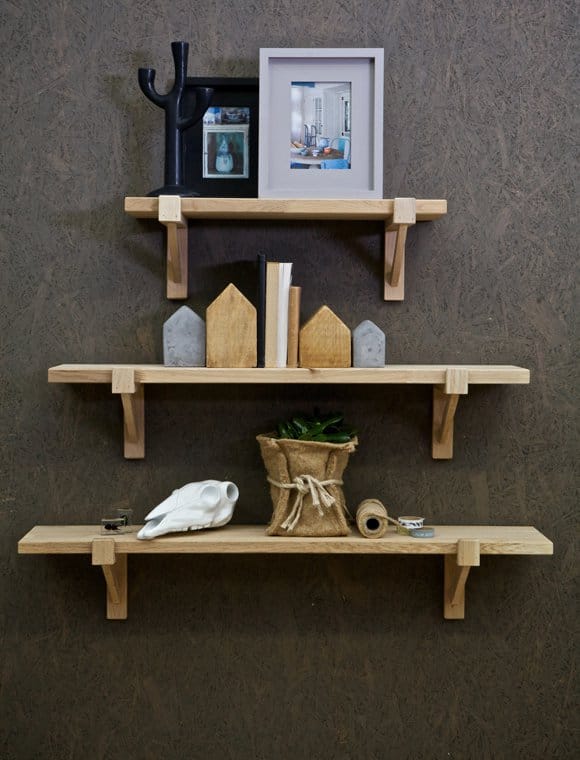 Source: Car Möbel
You should also think about the materials you want for your shelves. Wood is the key element when we talk about shelves. But they are also a lot of options: natural, painted, distressed, etc.
How do we install it?
Source: Spin Collective
When installing shelves on your walls, you should have into account the weight they're going to support and the space available. If you want a decorative shelf for small objects, it's not necessary that it's bigger than 20cm width. If you want a shelf for keeping books, between 20cm and 22cm width is enough. And if you want to place bigger objects, you can opt for even 30cm width. A bigger width wold be too much.
In terms of decoration and trendiness, the shelves that look like they're flying are the most modern ones. Nevertheless, those can only be used for very light objects. If you need a shelf that supports a lot of weight, think about using framing squares for holding your shelves. These can be L shape, right angle or triangle shape.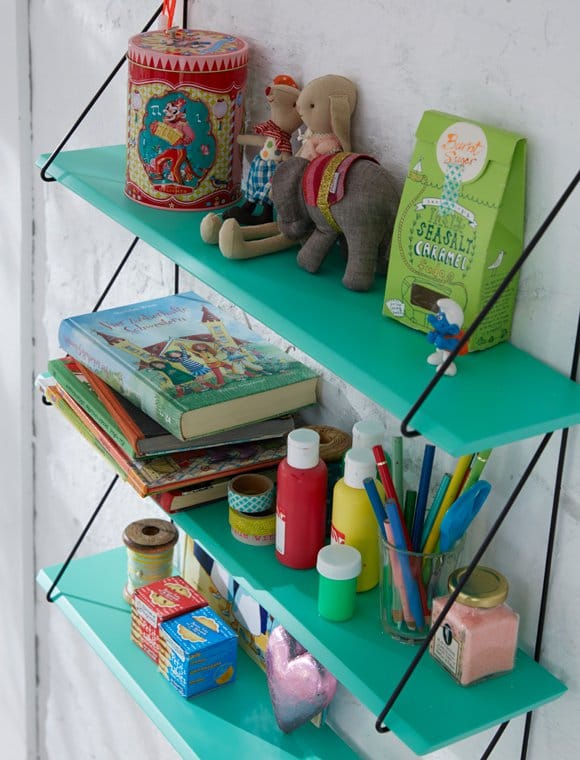 Source: Car Möbel
You'll need to use more or less framing squares depending on the length of the shelf (approximately one for every 80cm).
Do you like these ideas for keeping your house tidy? Which is your favourite one?
Via decoración 2.0