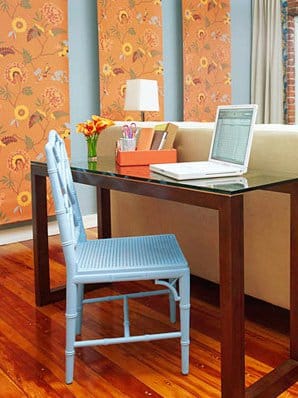 Opting for placing the sofa in the middle of a space instead of placing it against the wall helps to create a special environment, with a lot of style and originality. That's why, today, we bring you some ideas for decorating behind the sofa.
This decorative concept has advantages as well as disadvantages. But, the truth is that if you know how to make the most of the back side of the sofa, you'll get a fantastic decoration. For avoiding a boring and dull decoration behind the sofa, we want to share with you some ideas for decorating behind the sofa with simple, beautiful and practical elements.
For example, if you place a narrow table against the backside of the sofa and you add some decorative elements on it, the results can be gorgeous. Moreover, you can even use the table as a practical space for placing some snacks and cocktails if you have some guests at home.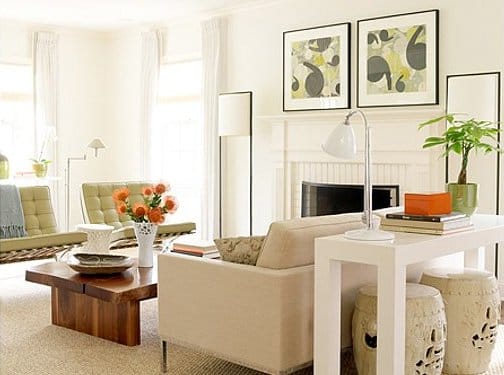 If you don't have a defined space reserved for studying, working or reading, with the following idea you can have it. You can use a narrow table as desktop and place it behind the sofa. You add a chair and you'll have a functional and beautiful space for reading and working that won't take you much space.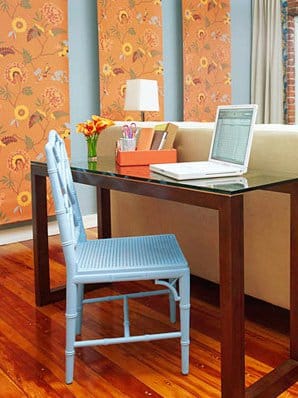 If you don't have too much space available and you can't place a table, you can introduce smaller decorative elements, such as a flower pot. As you can see in the following picture, some talle flowers or branches behind the the sofa are ideal. Moreover, this idea will liven up the space and it will provide an interesting and original touch.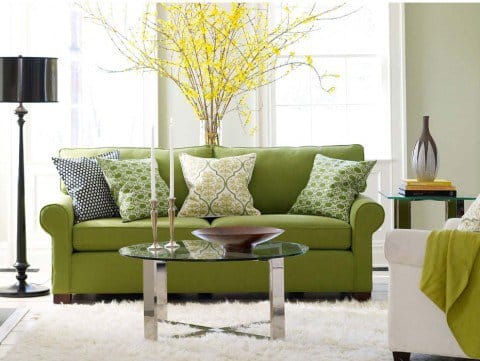 Another idea is playing with symmetry and colours. For doing so, you can arrange different decorative objects on a table behind the sofa and create a gorgeous decoration. Like this, you'll create a balanced decoration.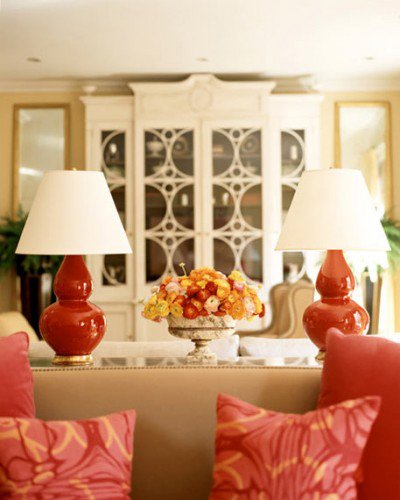 Via decoración 2.0