DIY
Decorating walls with washi tape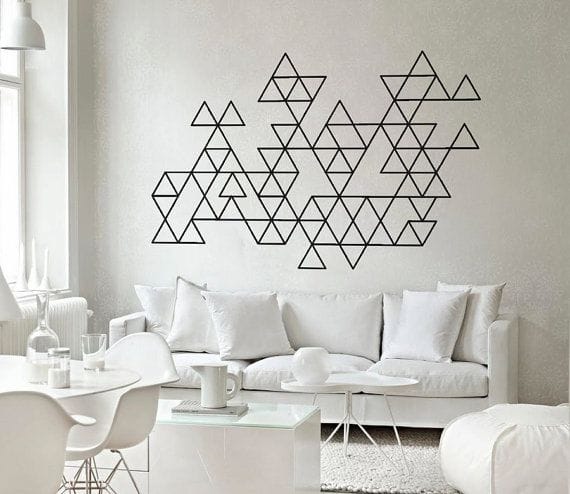 We have already introduced you to the world of washi tape in previous articles (Ideas for decorating with washi tape Part 1 and Part 2). You already know that you can make endless crafts with this material and that you can use it to decorate almost everything.
Now we are going to use washi tape to decorate walls. We have always tended to decorate our walls in a dull, boring way. It is true that some of us don't have the talent to start painting a wall and make a work of art, but now with washi tape you don't have any excuse. It is easy, original, it does not stain your house and it cost just peanuts. Interesting, don't you think so?
Ideas for decorating walls with washi tape
You can create bed side panels with washi tape. It will cost much less than a real bed side panel and could be much more beautiful. You need to be careful of the colors you choose and have a bit of patience because some of the examples below require time.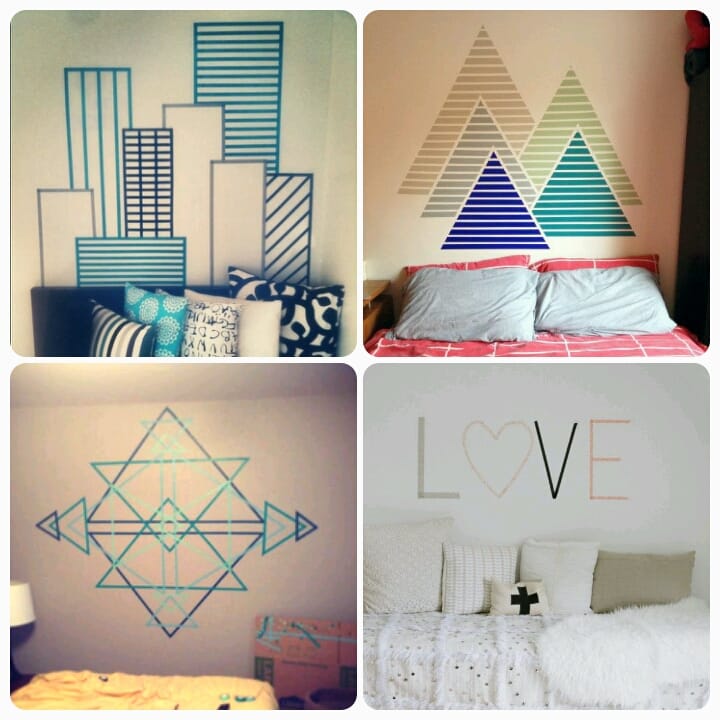 For the ones that always forget about everything this is the perfect craft. You just have to make some horizontal and vertical lines and you will have a wall timetable or calendar.
You can also use washi tape for Christmas decoration. It is a great idea if you want that your decoration combine with the color of the room and it looks more sophisticated than classical decoration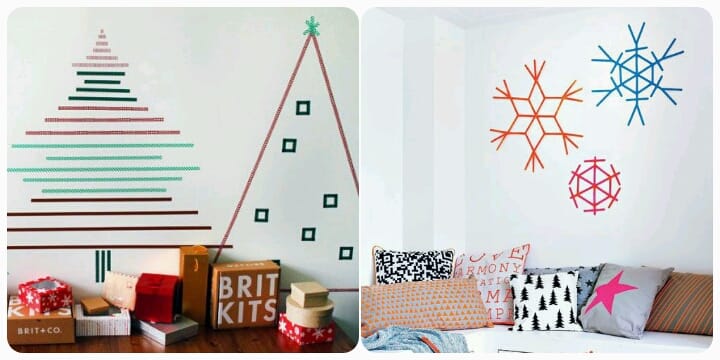 Talking about sophisticated style, if you want to create this look with washi tape, the best way is to create patterns. As you can see in the image below, the ones on the right fit more modern and sophisticated styles and the ones on the left are more colorful and feminine. You just need to find the style that best fits you and begin creating.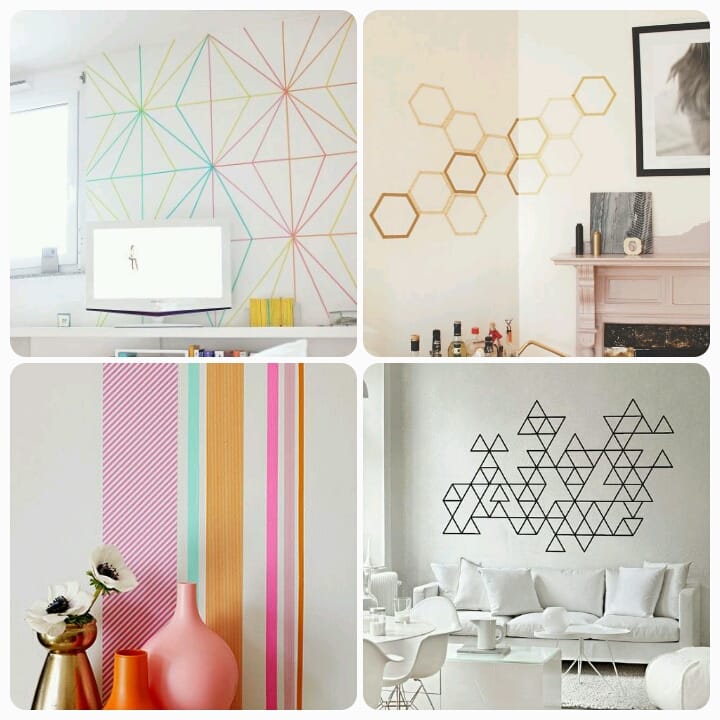 You can use this technique in children's rooms. Apart from the classic stripes, you can make animals, houses, trees, etc.
Talking about trees, you can also create a really cool clothes rack with a tree made with washi tape.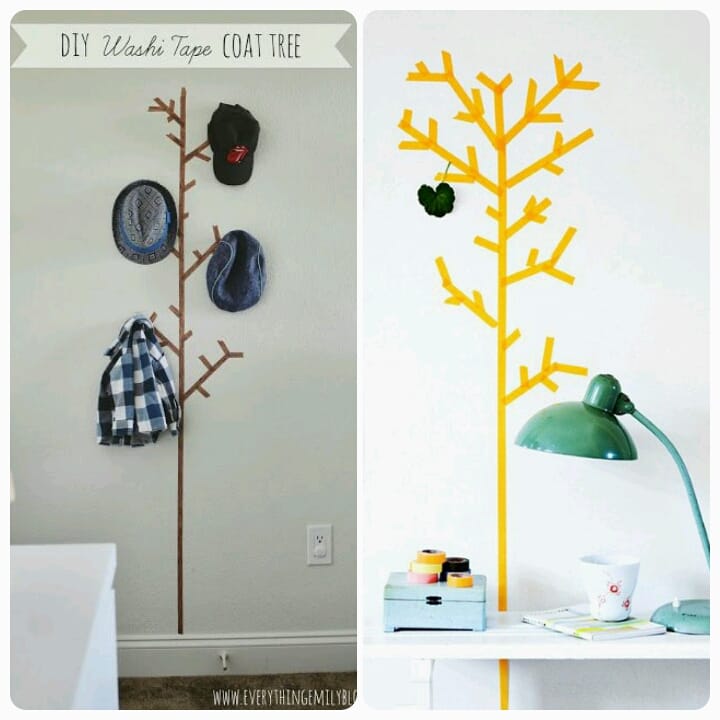 The last idea looks great in small rooms with light colors. You need some patience but the result is amazing.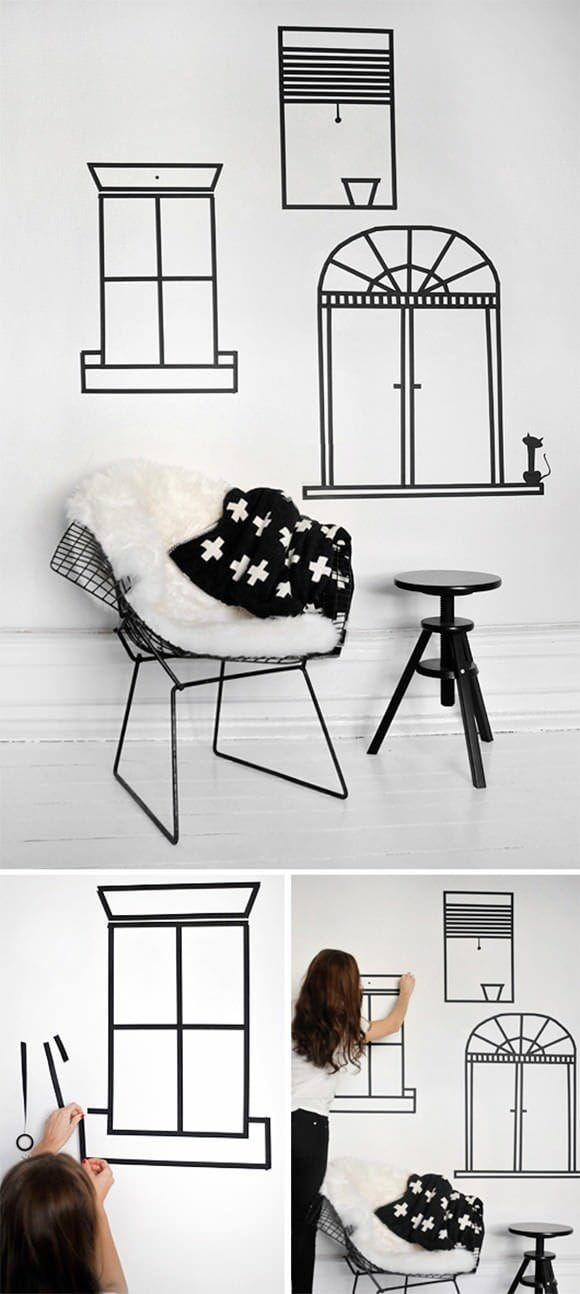 As you can see, washi tape is just great. If you have more ideas share them with us on Facebook!