Today, we bring you some ideas to inspire your imagination to decorate your workspace. It uses to be easier to start decorating when we have some ideas as an inspiration to create our ideal decoration. That's why we'd love to share these ideas with you! Moreover, you'll also find some tips to create a truly work environment.
FURNITURE
For a workspace, we should think about functionality in the first place and that takes us to the basics. The basic furniture that is perfect for collecting and organizing our documents. They may not be the most decorative ones but they'll be really useful! Moreover, if we have the space needed, a big desk would be really practical to have everything within reach.
LIGHTING!
A bright space is essential to create the perfect office environment we need. Darkness is neither appropriate nor recommended to work, since it can make us feel tired or even discourage us. If you can take advantage of a space with natural light, that would be the best to inspire your daily work!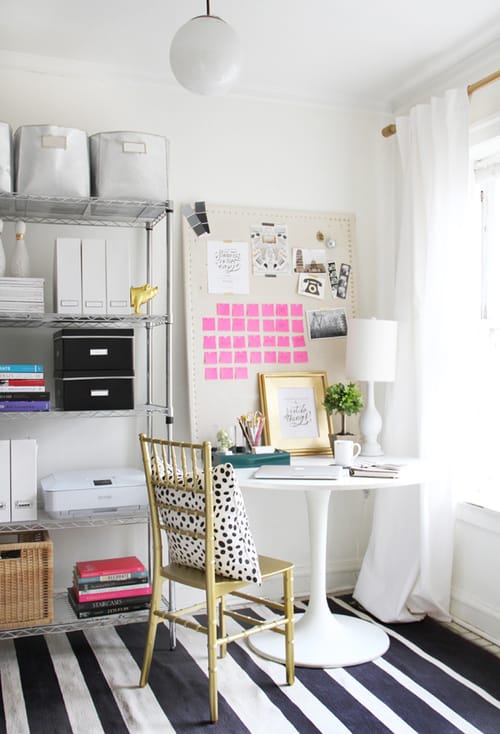 MAKE IT PERSONAL
It's part of your home, therefore it should be a place that inspires you and it should be your own design too. Use your imagination and you'll find the best style for you! There are plenty of possibilities: relaxing, modern, vintage, minimalist, colorful details or just black and white. You can combine functional furniture with some personal elements like pictures, boards or even some plant to make your office cozier.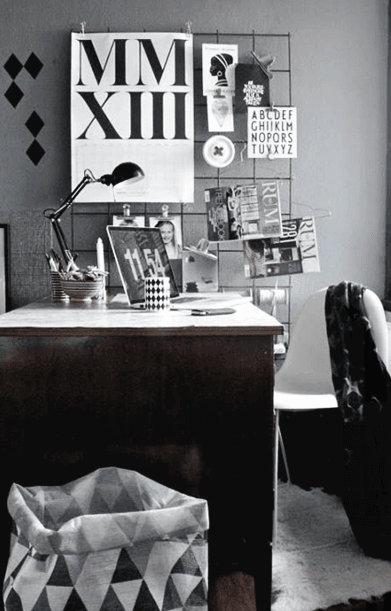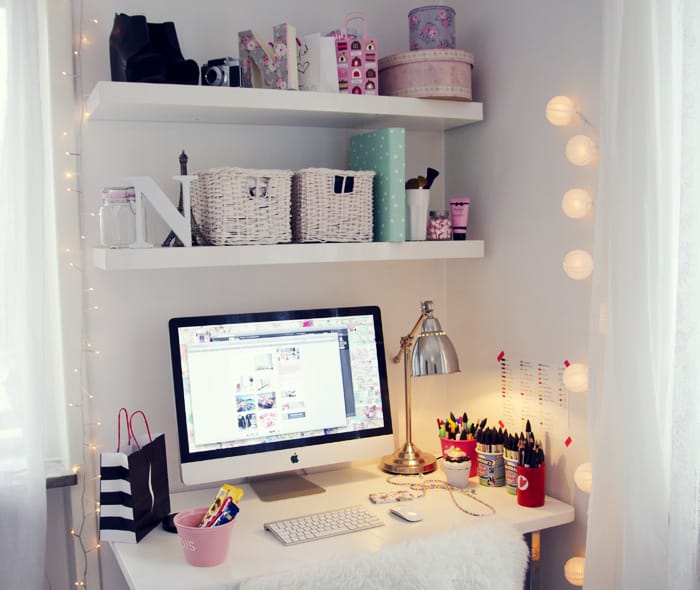 We hope you liked this post; we'd love to know more ideas and see what you've thought of! You can share your designs and decorations with us in the comments or in our Facebook page.
Via decoración 2.0