DIY
Ideas for decorating with sliced Wood (Part 2)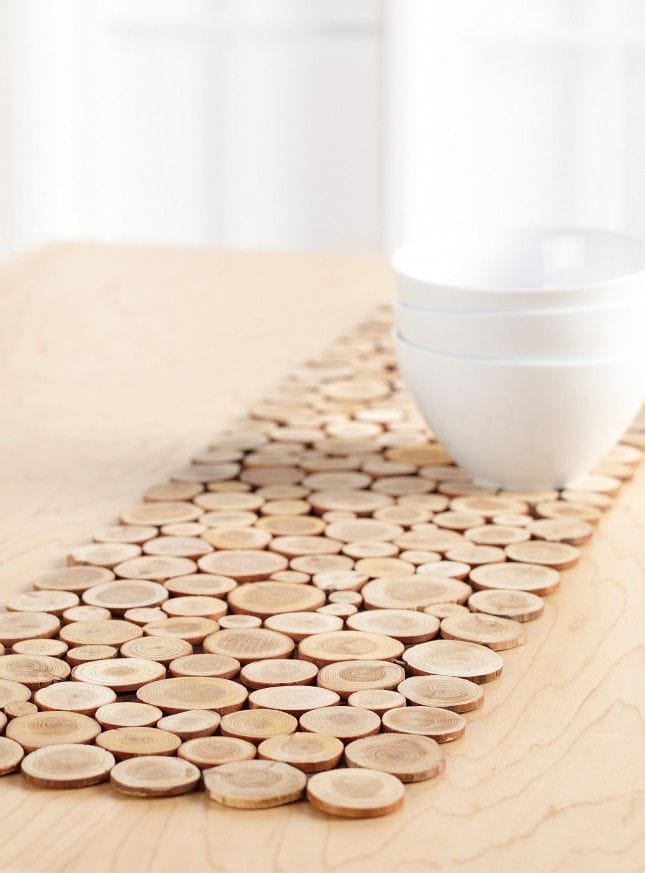 Decorating with recycled materials is always a good idea. It is a good way to get rid of waste at the same time you don't spend money and you are environmentally friendly.
If you don't have trees in your garden and you can't pick up tree branches anywhere don't worry, you can also buy this material in crafts shops.
Recycling or not, this crafts are very easy and original and will give your home a very attractive rustic look.
Ideas for decorating with sliced wood
The first idea is the easiest one. You need a clothes rack, silicone, varnish and sliced wood. You have to cover the clothes rack with sliced wood pieces and then varnish it. You can also paint it before varnishing. You can see the result of a painted wall decor in the previous part.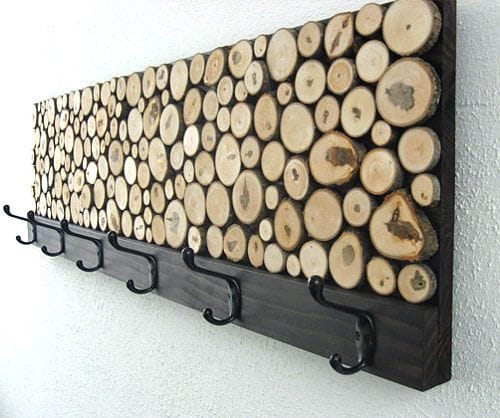 The second idea is decorating a mirror frame with sliced wood. The procedure is the same as the previous one. This craft looks really good in bedrooms. You can adapt it to almost every style. If it is a classic bedroom you may paint it in white or black, if it is more modern in different and brighter colors or if it is a rustic place you may leave it unpainted.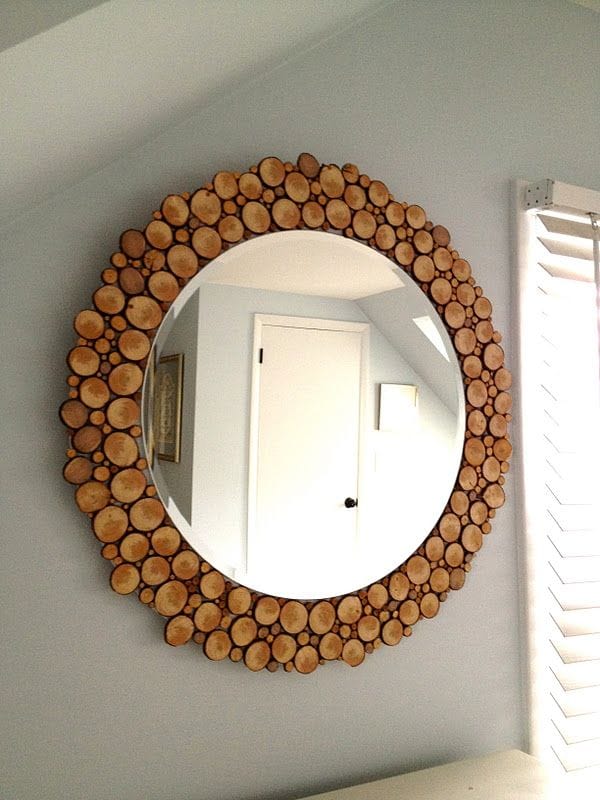 The next idea is a table runner. You can stick the sliced wood to each other but it may be a bit difficult. If you want to make this craft easier, cut a piece of plywood in the size you want and then stick the pieces to the plywood. Then cut the plywood that left over and varnish it.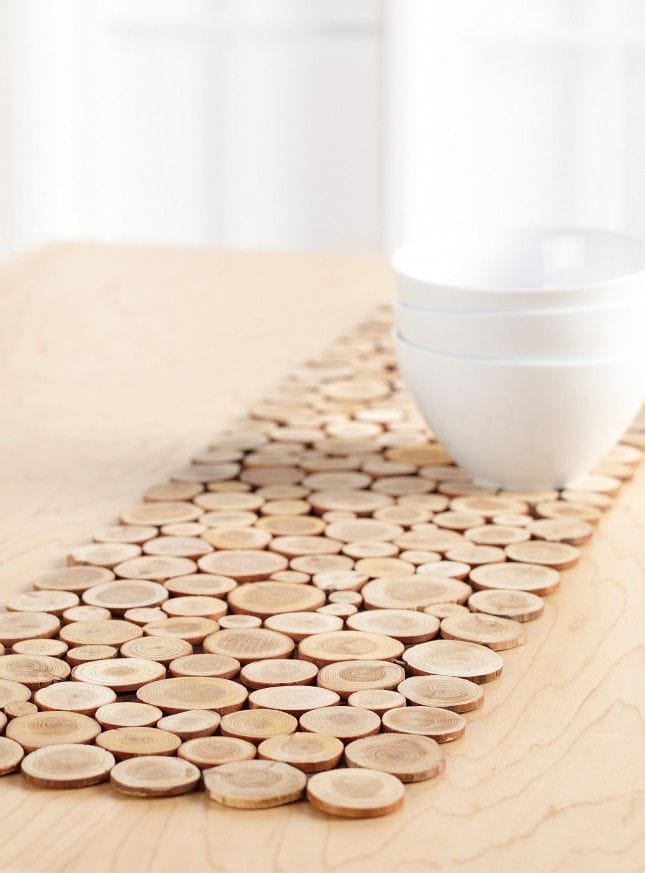 This idea is for crafts masters. You have to use the longest branches you have picked up and attach them to the wall forming a tree. Then stick some sliced wood to decorate the tree.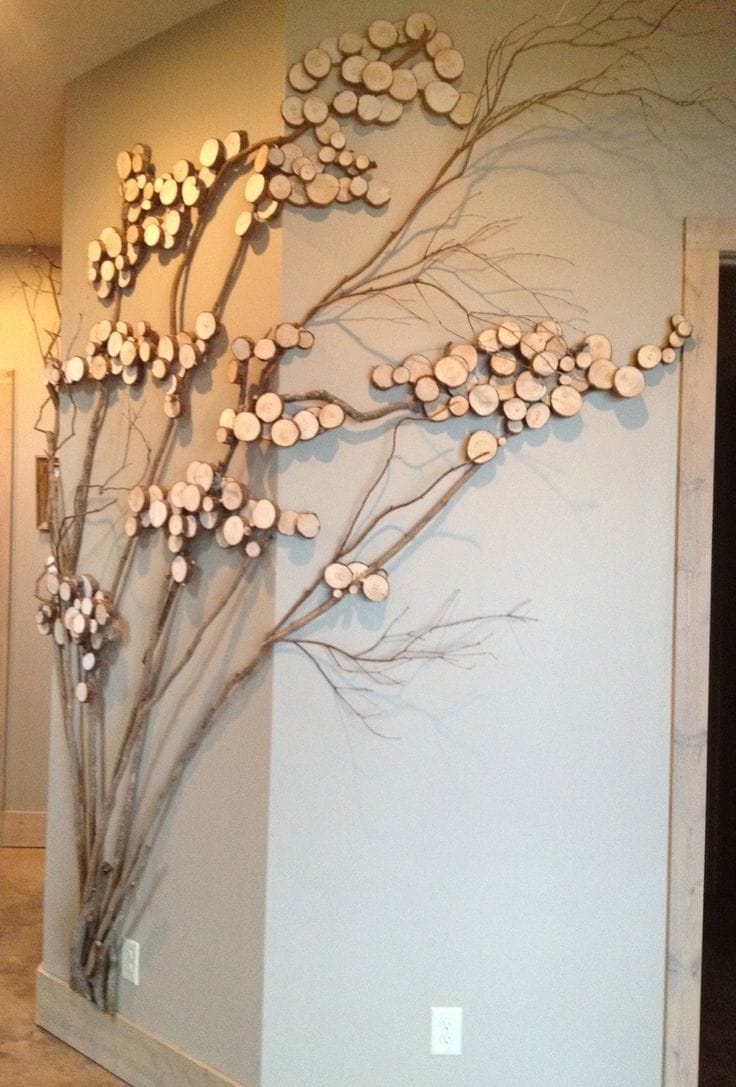 You can also use this technique to make Christmas tree ornaments. You just need some imagination. I think this is one of my favorite crafts. They look very original!

Instead of using it for Christmas, you can also paint the sliced wood to decorate your home the rest of the year. You have to take the biggest pieces of sliced wood and then paint the shapes you want as in the image below. If you want, you can also paint them with different colors or patterns.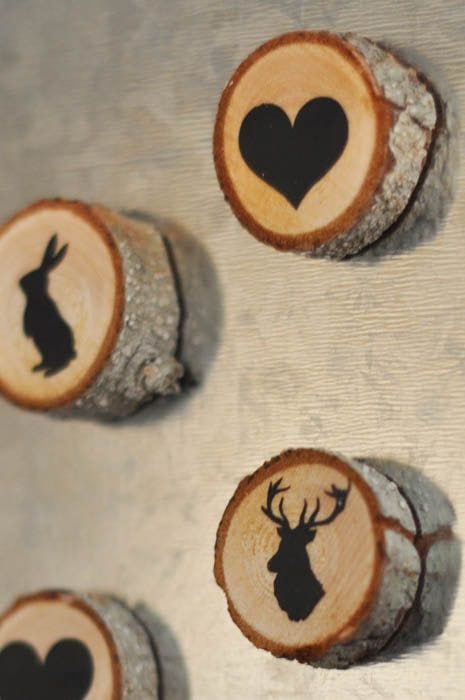 That was all for ideas for decorating with sliced wood. If you have some more ideas or comments, go to our Facebook account!