When decorating, we know we can use hundreds of materials. The problem sometimes is that we lack the creativity needed. We tend to think as all people think. But here be bring you some ideas to make your place feel special.
Using recycled materials is a great idea for making your DIY projects. It is cheaper than anything and normally it looks more personal and original.
Today we are going to show you ideas about the projects  you can make with sliced wood. Remember you can make your own sliced wood as we showed you in this article or buy it in a crafts shop.
Ideas for decorating with sliced wood
The first idea is making a panel with different size pieces of sliced wood. Paint the woodies of each size in one color. Use colors that combine or complementary colors, depending on the style of the room. The result is really original!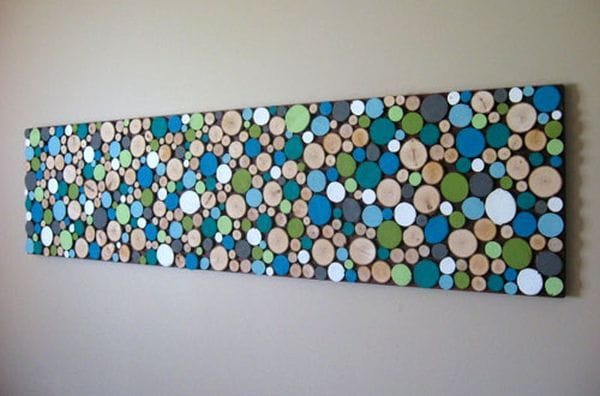 Talking about decorating walls, you can also make letters of different shapes using this technique. You have to cut a piece of plywood with the shape you want and then stick the woodies with silicone. You can also paint it, it's up to you.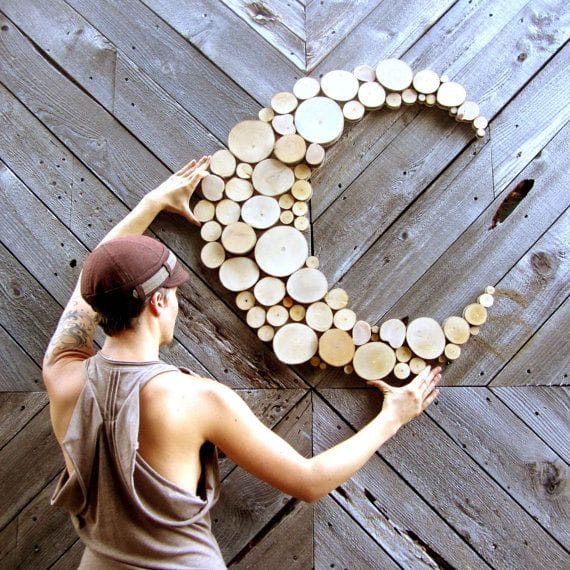 If you really like this technique, why don't you cover the whole wall instead or making a wall decoration? This DIY project is a little bit more difficult than the previous ones because it requires more time and patience.
If you want to make a gift and you have sliced wood from your already made project, this is your idea. You can make a really original key-ting for just peanuts. You can paint it, make different patterns on it or paint a letter as in the example, whatever you prefer.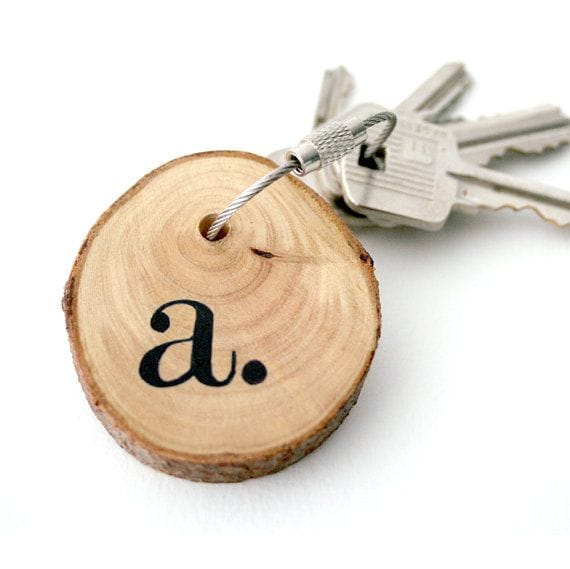 Another gift idea could be decorating a photo frame with sliced wood. You need to take an old or ugly photo frame or buy an inexpensive one. Then cover the frame with these woodies. Your friends will love it!
We can also use this technique for Christmas, having really interesting results. We can make Christmas garlands like the one below. It is easy and the rustic look combines perfectly with the Christmas spirit.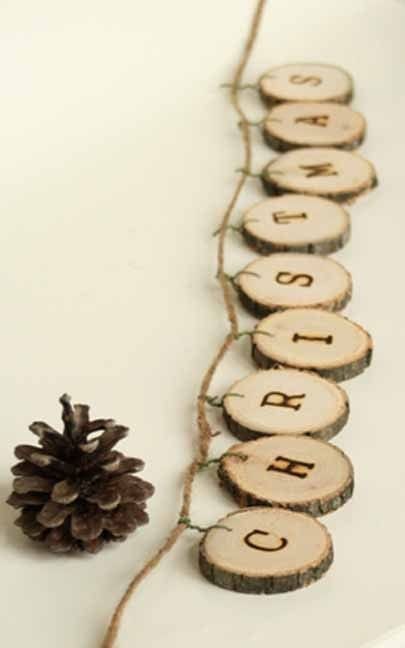 The last idea could be use both for decorating gardens and children's rooms. These awesome and easy butterflies fit perfectly outdoor, giving your garden more personality. But if you want to use them indoor, I'm sure your kids will love them.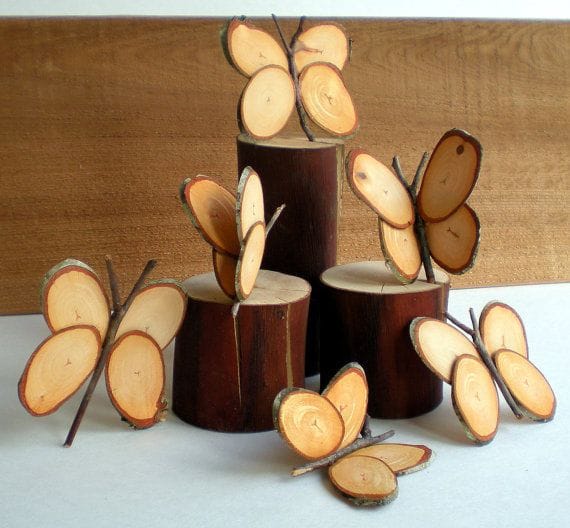 Cool ideas right? That was not all; wait to the second part to see more beautiful ideas for decorating with sliced wood. If you have made some project like the ones shown before, please share them with us on Facebook.