If you have a small apartment this article is for you. Here you have some examples of foldable furniture that will make your decoration more practical and beautiful.
Small apartments are intimate and very personal. They are the best option if you live alone or for a couple. You can save a lot of time if you have a small apartment and I'm sure it is a great place. The problem comes when decorating it.
Decorating a small apartment is much more difficult than decorating a big one although it may not seem at first. You have to take into account a lot of things to avoid making your space smaller. These popular tips are things like using white, using mirrors or trying to use every little space.
If you want to get the most out of every space, you may be interested in this article. Today we want to show you some foldable furniture. I think that including this furniture in your décor is one of the cleverest ideas you may have. It is very practical and they also have a fantastic design. As you can see, they are all advantages.
If you need some inspiration or ideas about this kind of furniture, here you have some examples that may help you. Hope you like them.
Round table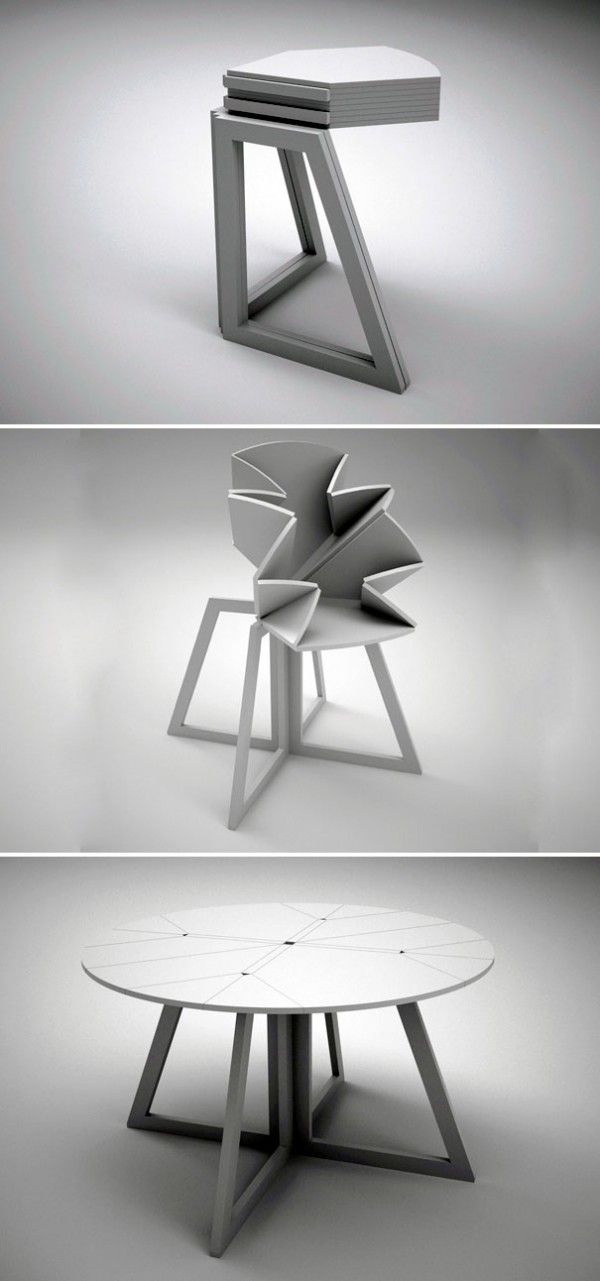 Bench and table
Round bed and sofa
Fontable tea table
Chair and wall art
Foldable floor armchair
Wall art and table

Bench, table and bedFoldable kitchen table

Small table with chairs
Big or small table
Bed and table
Table and armchairs
Do you know other types of foldable furniture?
Pictures: Pinterest