General
Foldaway beds for small bedrooms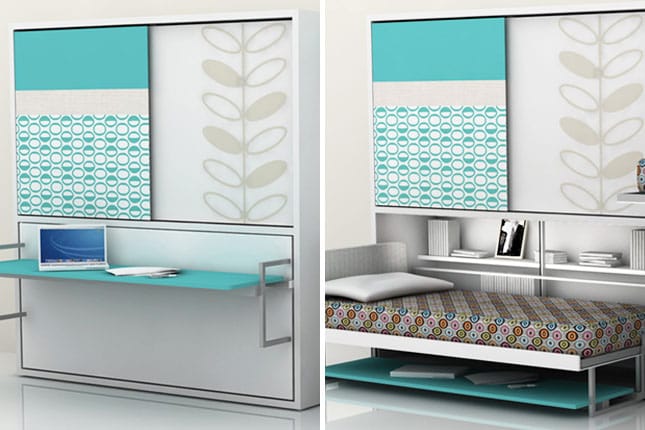 Folding or foldaway beds are one of the best ways of making the most of a small room. You can find one that fits your requirements and you'll save a lot of space!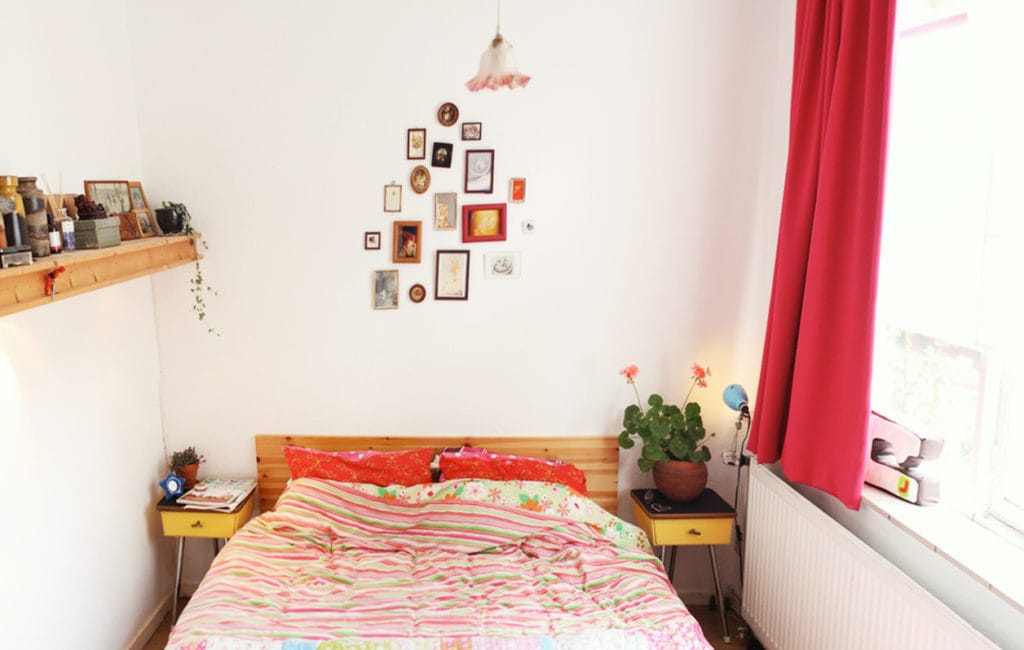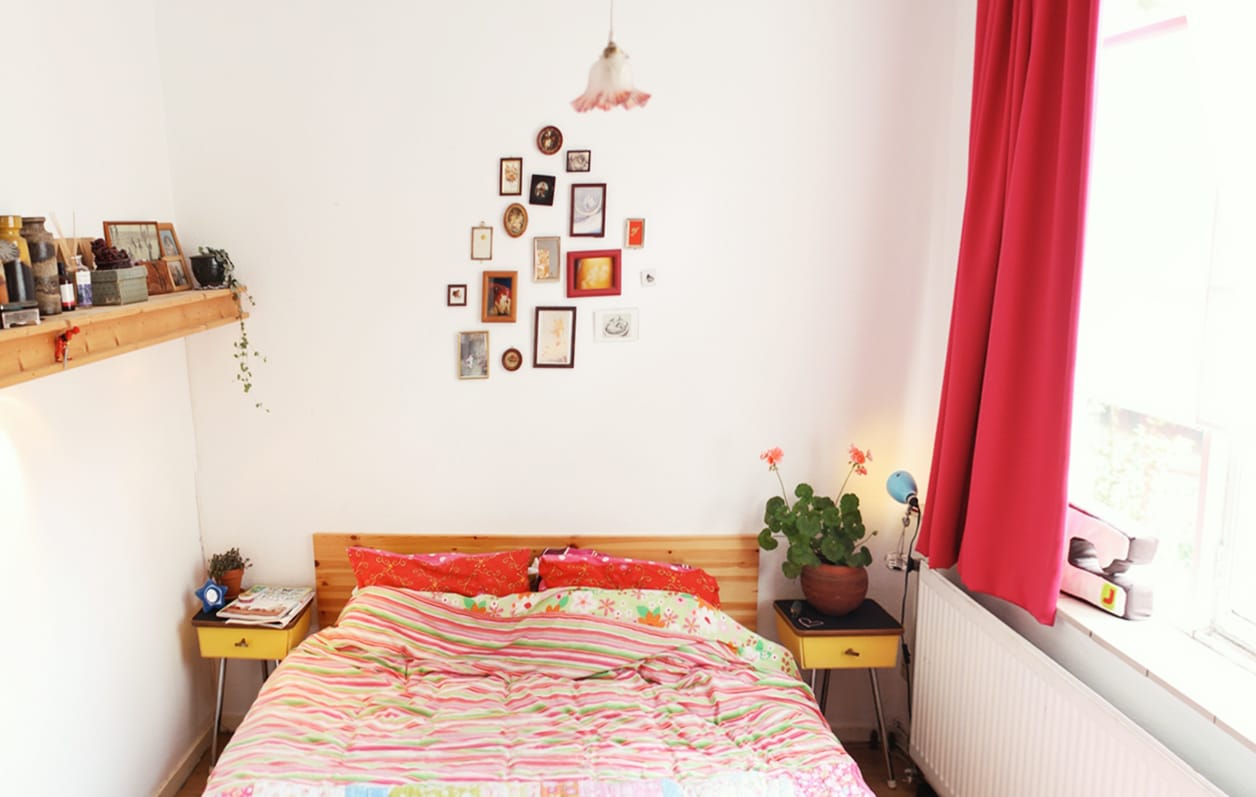 Source: Suzette – www.suzette.nu
Optimizing the space in small rooms is very important and there are many ways to do it. You always can create visual effects of spaciousness and you can also have folding or stackable furniture, which is a fantastic idea for creating real space. Today, in regard to folding and stackable furniture, we'll give you some ideas about foldaway beds for small bedrooms.
How to save space in a small bedroom
In order to make the most of the space you have, we recommend you to look for double function furniture such as stackable chairs, folding beds and other furniture like that. With this kind of furniture you'll save a lot of physical space, since you can stack or fold what you're not using until you need it again.
Moreover, as we've mentioned in other posts, something you shouldn't forget is using light colors and pale tones. Like this, natural or unnatural light will make your place look more spacious.
Foldaway beds for saving space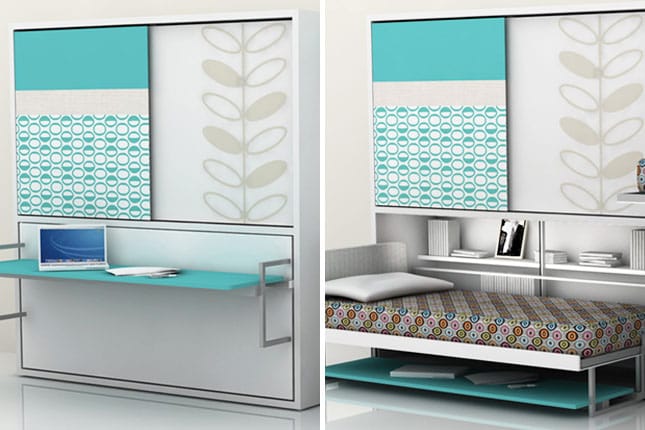 Source: murphy-beds
This kind of beds is the perfect option for saving some square meters in a small house. There are many designs and different prices, so look for the bed that better adapts to your requirements. If you have high ceilings you can opt for a bed that folds vertically, while if your ceilings are low, it will be better if it folds horizontally. In the picture above, the foldaway bed transforms into a practical desktop.
This kind of bed is the perfect solution for creating more space while you don't have to use them. For example, it's a great idea having one of these foldaway beds hidden for your guests.
Lori Wall Beds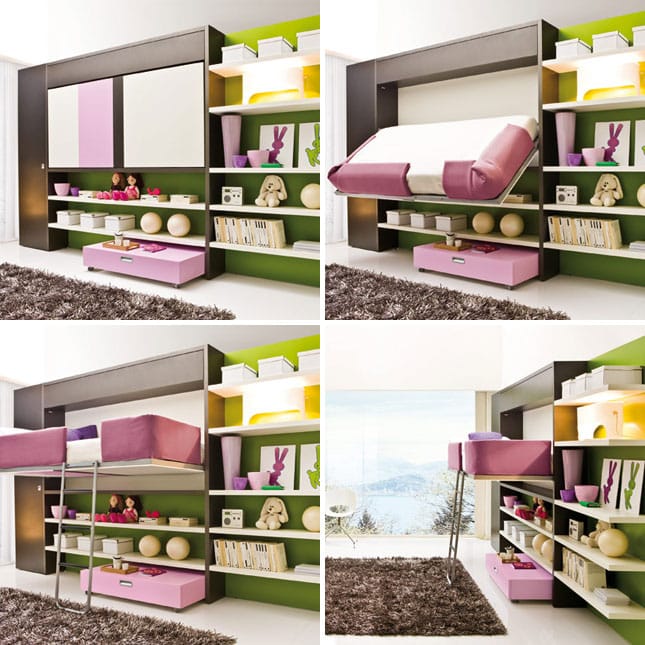 Source: loriwallbeds
This shop is specialized in creating this kind of beds for customizing every space. What do you think? The bed in the picture above is just amazing! You can open it and will stand hanging on the air like a bunk bed. This is a good way of saving space for adding one more bed, a sofa or a desktop. Besides, this bed is really easy to use.
In this case, purple and green colors liven up the small room. It can be perfct for children and you'll be able to take advantage of the space under the bed for adding any furniture you need.
Remote control bed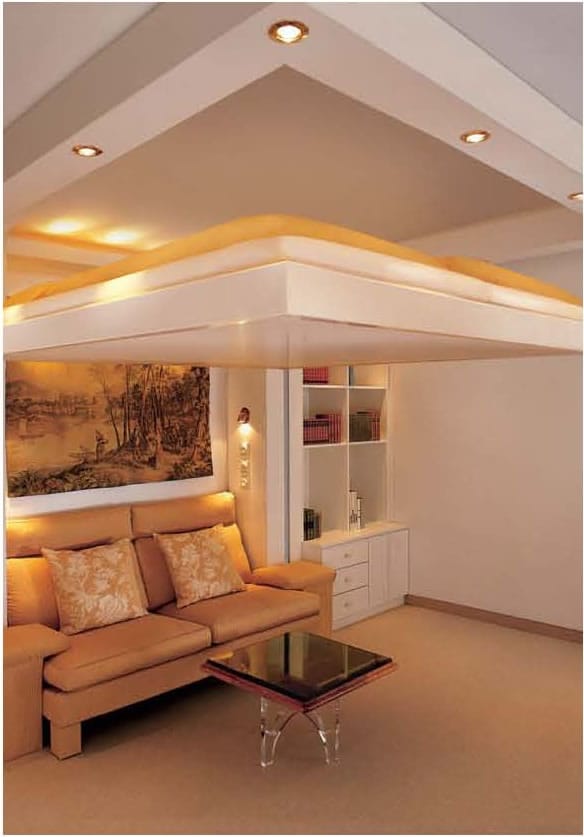 Source: flyingbeds
In Flying Beds, you'll find many different types of remote control beds.
This is a complete frill you may like to try. These beds are lifts that go up and won whenever you need them. This is a spectacular way for sleeping in the heights. And, what is more, since you can hide it on the ceiling, it won't bother you in your daily life. This is an original way for saving space in small houses. Moreover, the lighting of this example is really charming and creates a very cozy environment.
Easy to use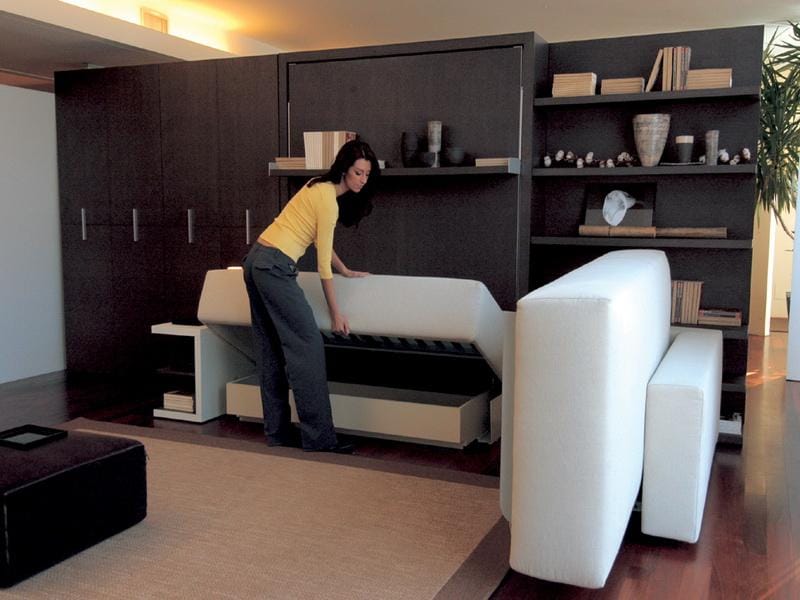 Source: vizimac
Nowadays, foldaway beds are really easy to use. However, always try to look for the model that is easiest to integrate in your space. Some of them can seem a bit more complicated to open and close, but it all depends on its structure. If you buy a good foldaway bed, it should be easy using, opening and keeping it.
How to make a foldaway bed for less than €150
Do you like handcrafting? Would you like to transform your bed into a foldaway bed? Here, we leave you a video that explains how to make a foldaway bed for less than €150. If you like handcrafting, you'll probably like this! This video gives the main tips, but you can personalize it following your own tastes. 
Foldaway beds are basically fantastic and a great choice for saving space. They're perfect for small and big rooms. We hope you liked this collection of foldaway beds ideas. What do you think? You can share more ideas with us in the comments or in our Facebook page.
Via decoración 2.0