Recycle
From trash to amazing furniture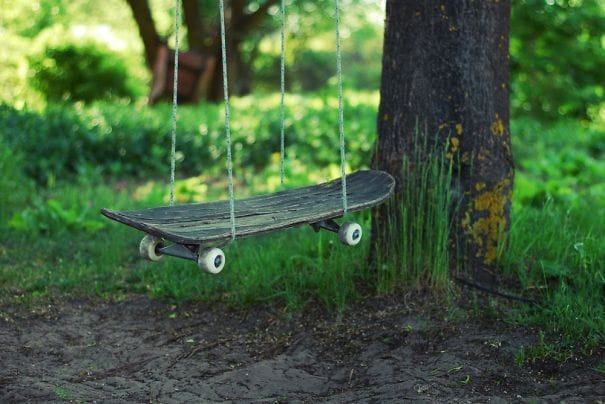 Here in becoration we believe that trash is not trash. Everything has a second chance and if you can recycle some things you'll not only be spending much less money but you'll also contribute to the environmental well-being. If you are a DIY lover then you don't have any excuse. Look at these ideas to turn your trash into amazing pieces of furniture.
From old bicicle parts to lamp

From mat to garden bed

From marine piece to chimney
From piano to shelf
From pano to fountain
From boat to bench
From pallets to little cinema sofa
From boat to hammock
From crib to desk
From piano to acquariumF
From bike to sink
From skateboard to swing
Hope you liked the ideas.
Source: Dominiomundial