The tedious task of cleaning of window glasses, doors or other spaces gets even worse when we lack time or the weather is not so good. But the accumulation of dirt or oil it is very unattractive so we must not throw in the towel.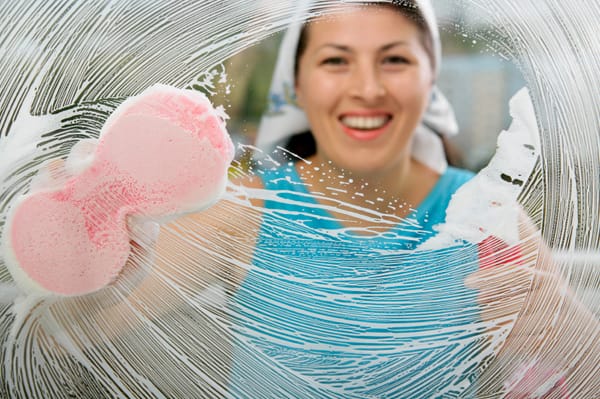 There are some tricks for cleaning window glasses that will help you to do it as quickly as possible and make them look well longer. Do you want to know them?
A great idea is using vinegar, yes, vinegar! You have to put one part of vinegar on five parts of water and you can clean a lot of things, even glass. Then use a rag or a soft lint-free sponge.
Another famous idea is cleaning with newspaper. Put the previous mixture on the window glass and clean it with the newspaper. It works as well for mirrors, making them look clean and shiny.
One more idea for cleaning both glasses and mirrors and getting rid of stains is using liquid detergent with water. Just put it into an atomizer and spray it onto the glass, then rub it with a sponge and see how the dirt goes away.
For finishing just rinse the window glass or mirror using a sponge and that's it. For drying use a dry rag or a newspaper if you want to have even better results. With any of these tricks you can have clean and wonderful window glasses.
Via decoración