Today, we want to show you how to create a colourful stained glass for decorating your home. This technique will help you liven up your spaces and offers a lot of decorative possibilities. Moreover, it's a great choice for making some DIY projects with kids. So, check it out to know how to create a colourful stained glass.
Necessary materials for creating a colourful stained glass
Source: Bitzn giggles
For creating this handcraft, you'll need different materials and tools, such as sparkling glue, paint brushes or toothpicks, food colouring and some frames.
Creating a colourful stained glass step by step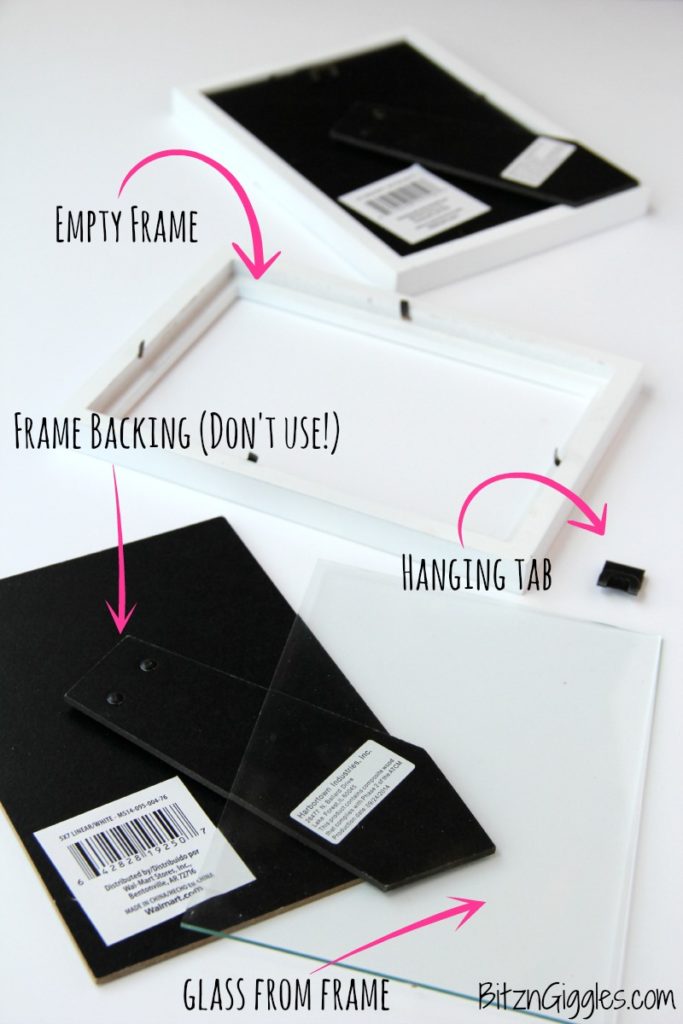 Source: Bitzn giggles
The first thing you should do is disassembling the pieces of the frame you've chosen like in the picture above. Clean the glass well with a glass cleaner and then place it again inside the frame.
Source: Bitzn giggles
Then, decide if you want to use the frame horizontally or vertically and place the hanger in a different position according to the direction you've chosen. When everything is ready, you should protect the work surface with newspapers or any other material in order to avoid ruining the surface.
A fun DIY project for kids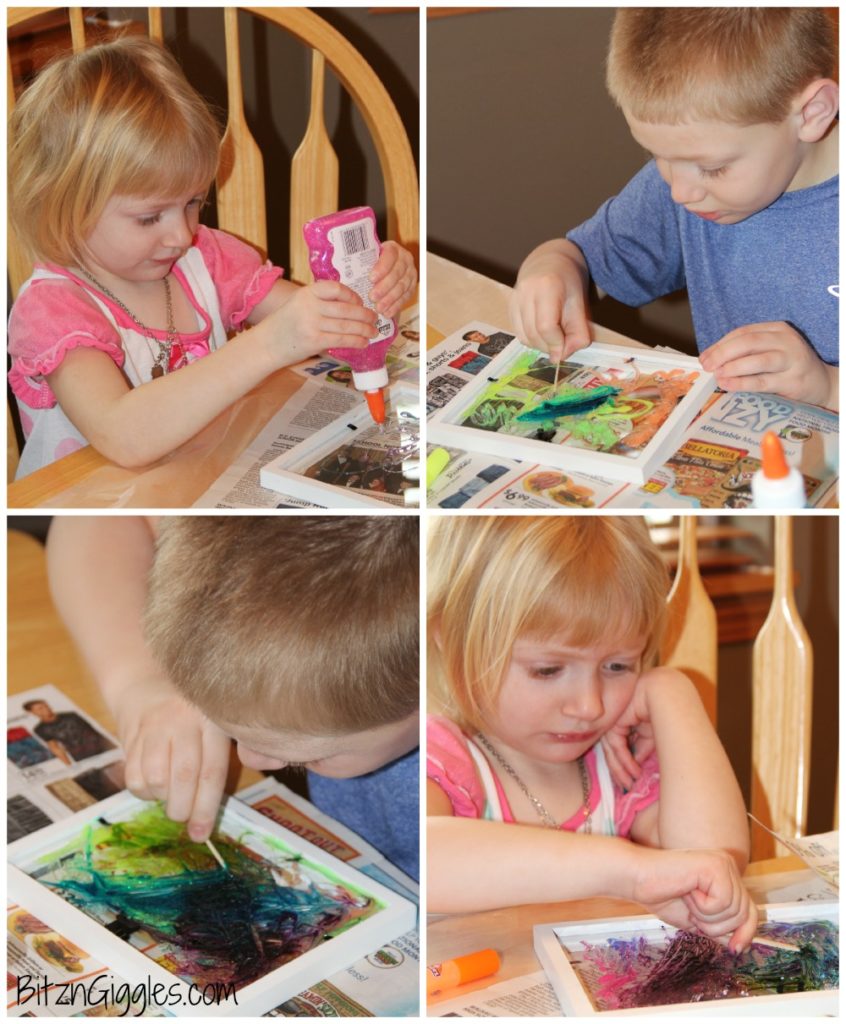 Source: Bitzn giggles
After everything is ready, it's time to start this DIY project with the little ones at home. With the sparkling glue and the toothpicks or paint brush, leave your imagination fly! Your kids will love doing some handcrafts with you and they'll have a great time painting colourful stained glasses.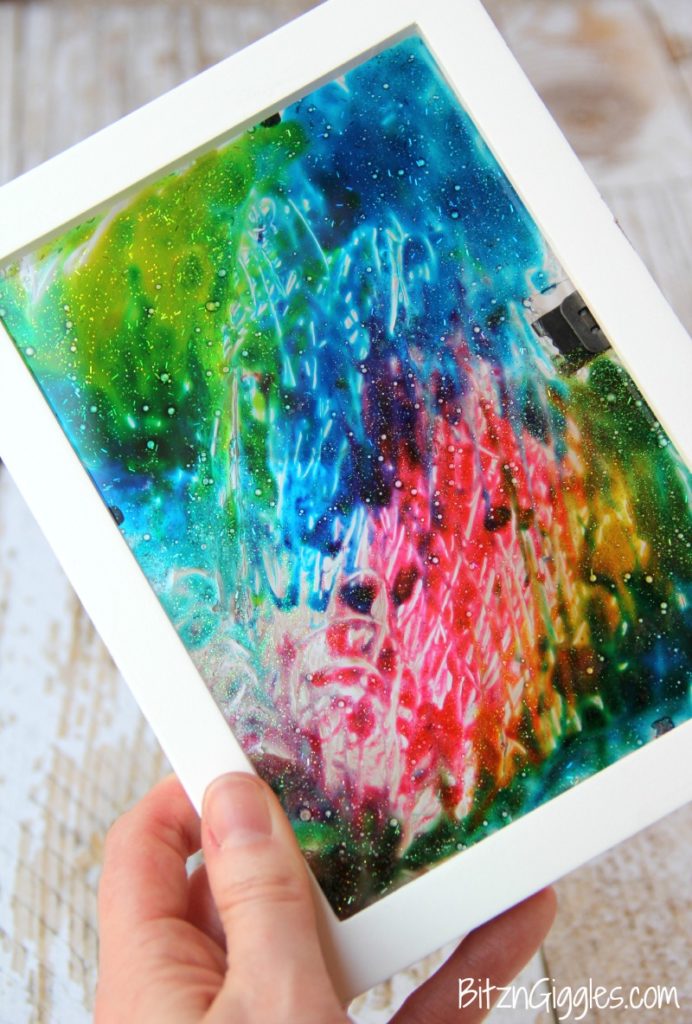 Source: Bitzn giggles
With some imagination and creativity, you'll achieve great artworks such as the one in the picture above. When you're done with the design, leave the glue dry during all the night.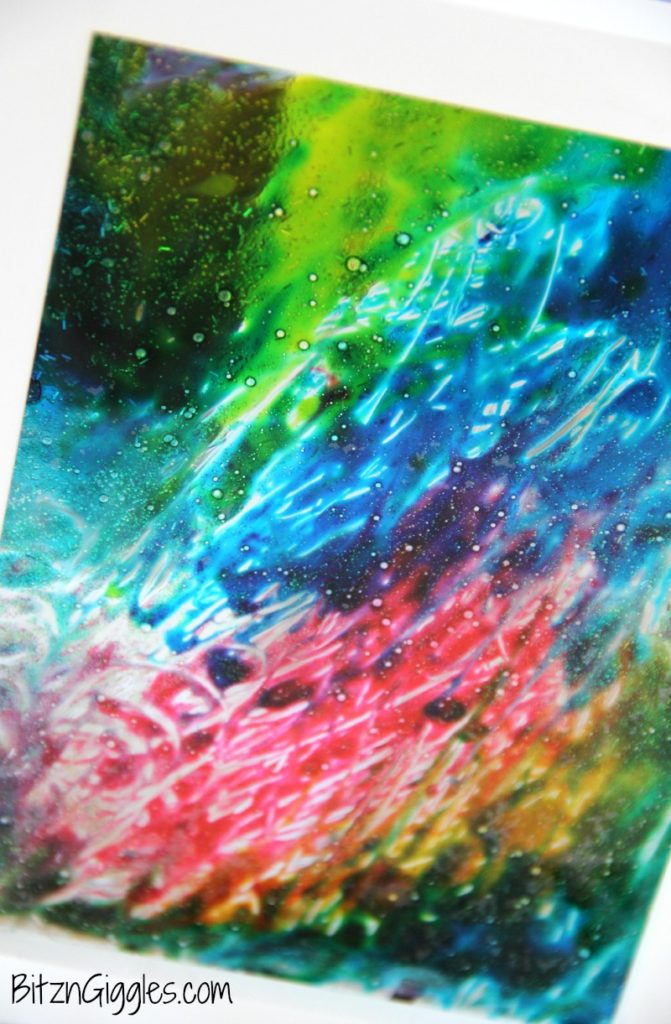 Source: Bitzn giggles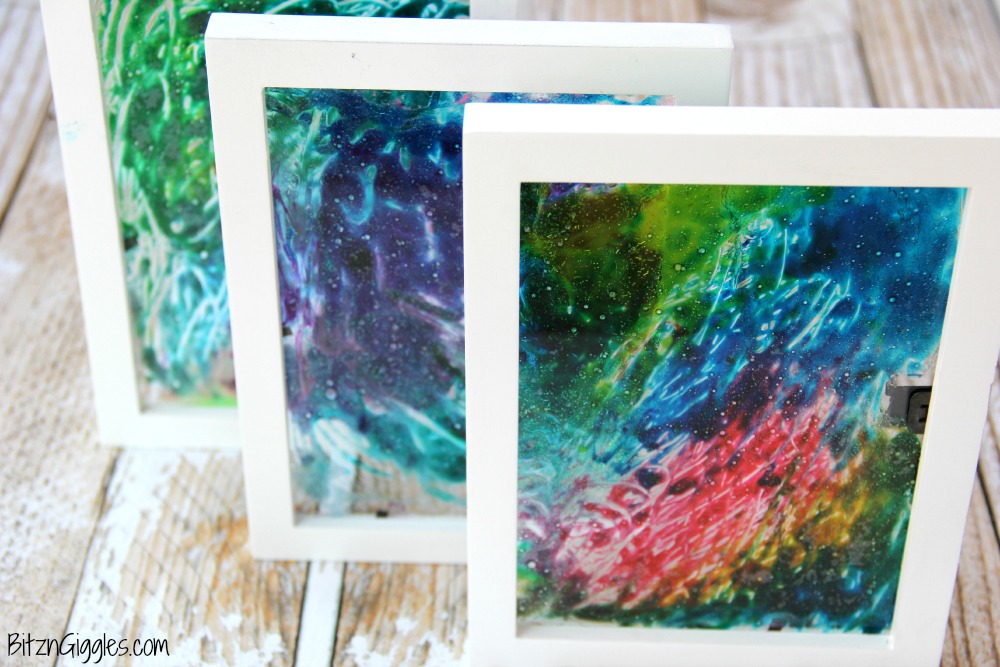 Source: Bitzn giggles
This handcraft we share with you today is a simple example of an stained glass. However, the stained glass technique is much more complicated and extremely gorgeous. It consist in creating different compositions and designs using glasses of different colours. And the different pieces of glass are assembled with lead.
If you want to make a DIY project with your kids or you just want to create a new decorative element for your house, this handcraft can be what you're looking for. Choose the combination of colours you want and leave your imagination do the rest!