General
How to decorate small bathrooms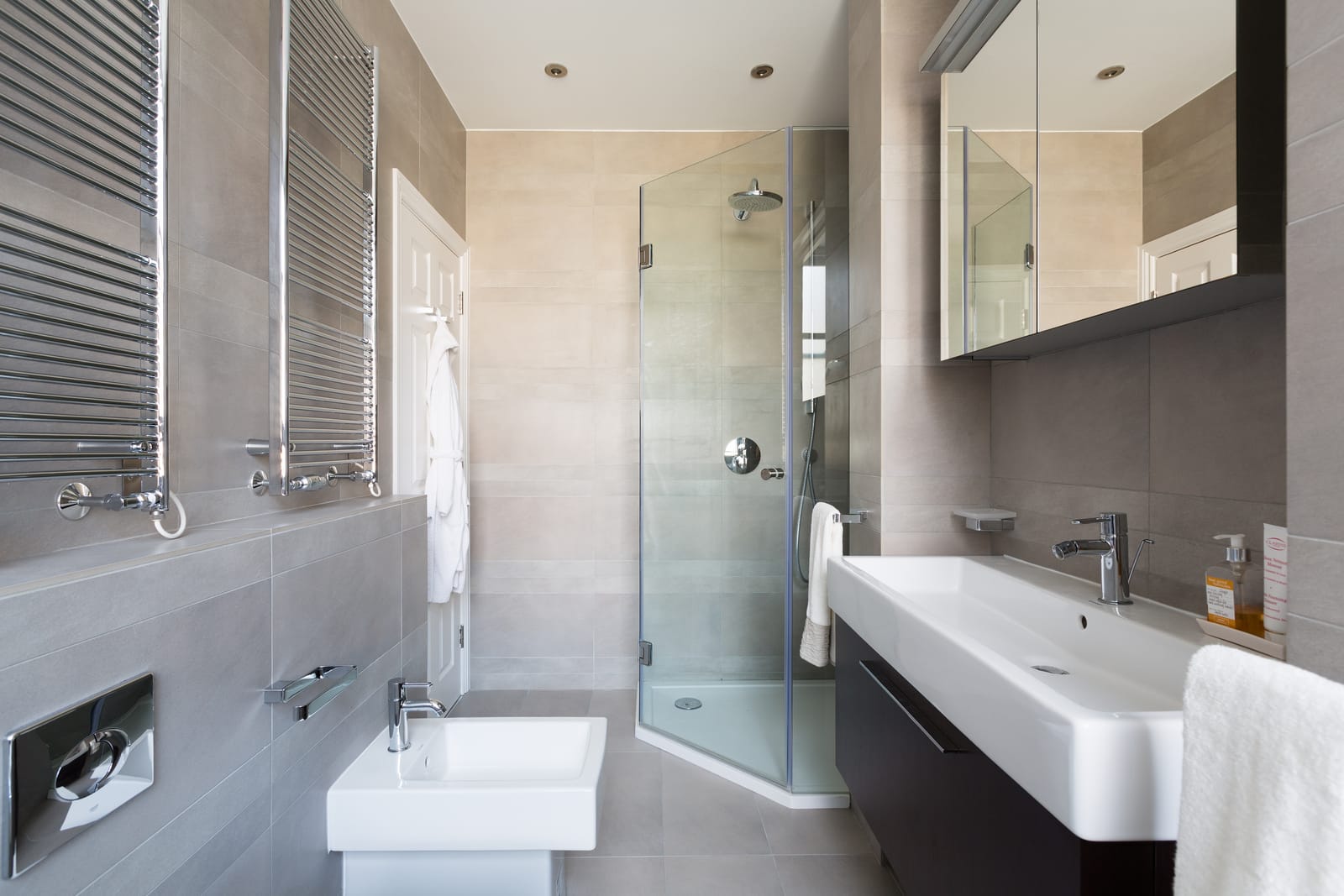 Today, we want to mallhow you some ideas for decorating small bathrooms and having this space well organized! With some suggestions and ideas, you'll create really well organized and cute spaces.
Source: Ryan McKibbin
There are a lot of options for decorating small bathrooms so that they look modern, elegant, organized and functional. The bathroom is a very important space of the house, that's why we need to look for the best ideas!
Plan your bathroom's arrangement!
One of the most important things is planning very well the arrangement of the furniture and other ornaments. You can make a drawing and measure all the elements well so that you can make the most of the bathroom's space. Then, thanks to that drawing, you'll be able to discover the best arrangement for your bathroom to be spacious and functional.
Shower vs. Bathtub
Source: Chase Lindberg
Bathtubs are very attractive since they're perfect for a relaxing bath after a hard day at work, but if you don't have much space, you should avoid it. In this case, a shower is a better option. Besides, if you use a crystal screen, it will look like it doesn't take any space.
Pillars in the bathroom?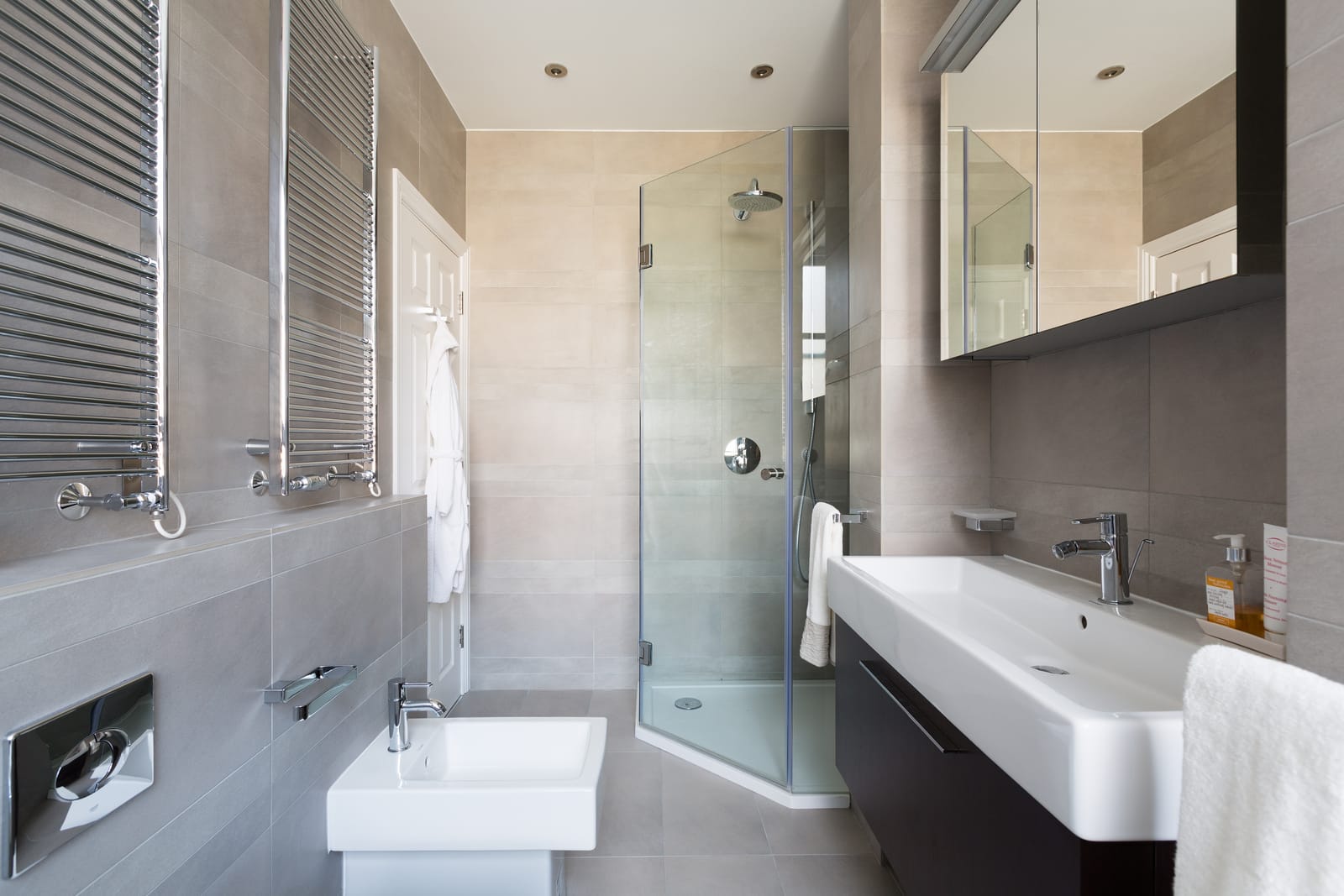 Source: GranitArchitects
Even if sometimes pillars can be annoying, they can also be useful. You can place a piece of furniture, made to measure, between two pillars. They can also be useful for attaching some wall lamps, decorative elements or even some hooks for towels. There are many possibilities, so more ideas will come to mind if you stop and think about it.
Hooks behind the door
You can put some hooks behind the bathroom door to hang towels and clothes. You'll find a lot of different styles, colors and shapes and, what is more, you'll just have to hang it on the door's frame. Have into account the thickness of the door's frame to choose de right size.
Hooks and hangers on the wall
Regardless of wether you have tiles or painted walls in your bathroom, you can add one or more hooks and hangers. This is a good choice if you don't want to hang them behind the door as we suggested before.
Double function furniture
This is a great way of organizing the bathroom. Choose furniture that you can use for several things. For example, if you put a container in the bathroom, use one with a cover. Like that, you'll be able to keep some clothes over it or use it as a seat. Placing some furniture under the sink with drawers or doors is also a great idea, since the most space for storage we have the better. You can find a lot of different bathroom stuff like this in stores such as Ikea. Another good choice is wardrobes with mirrors for the wall. This will be perfect for storage and very functional, since you'll enjoy a big mirror in your bathroom.
Mini sinks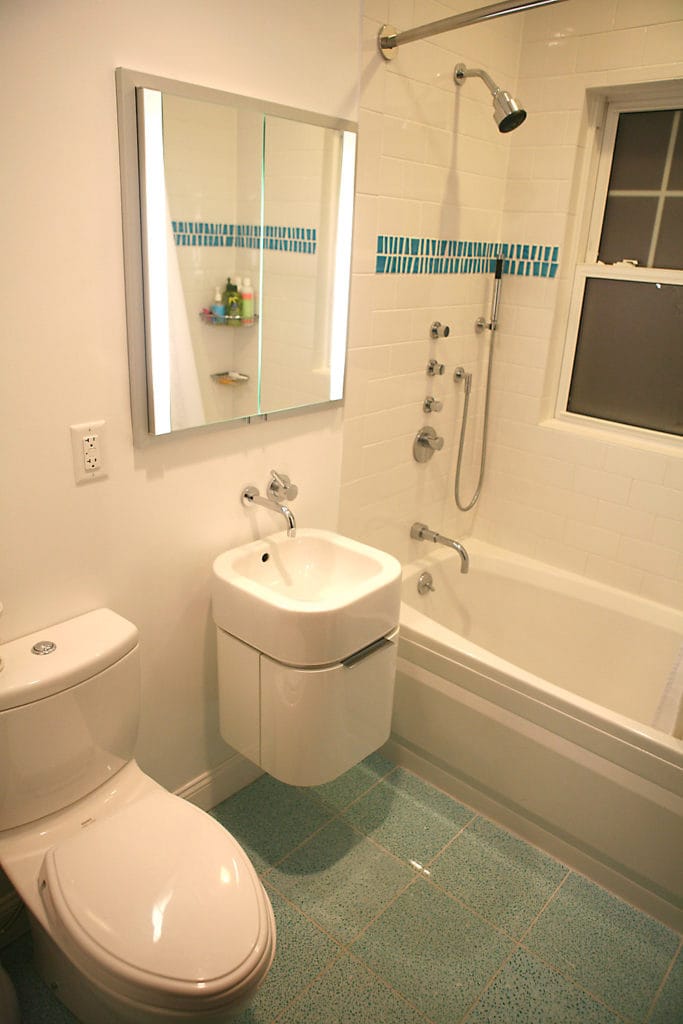 Source: Juhan Sonin
Mini sinks are the best idea for decorating small bathrooms. You'll have more space for furniture where you can store things.
Baskets: those great organizers
Baskets are really helpful for organizing. You can put them on the shelves, countertops or anywhere. They're perfect for keeping small objects, soap, jars and other complements. You can also opt for crystal, plastic or cartoon containers for the smallest things. In this case, you can recycle food or shoes boxes.
We hope that these advices serve as an inspiration for creating superb environments in small bathrooms. Above all, try to use light and pale colors and a good lighting. If you like, you can choose some dark details to create some contrast. For example, you can introduce some colorfulness with towels or lamps.
Did you like these ideas for making the most of your bathroom's space? You can share more ideas with us in the comments or in our Facebook page.
Via decoración 2.0