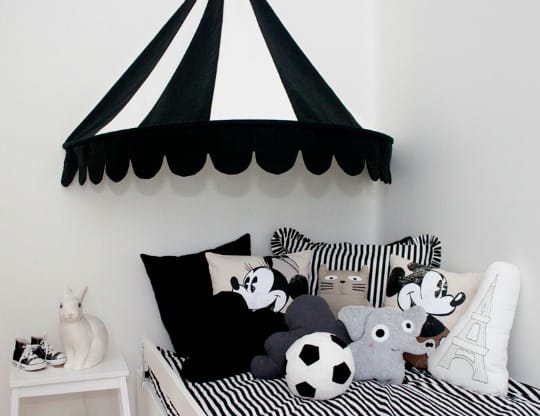 Do you want to have a different and chic bedroom for your kids? Then you must try black and white decor. You don't have to be afraid of black in your kids decoration. If you use it well and combine it with soft colors, you can have a very cool effect and make the difference, running away from more classic styles.
If you want to have a minimalistic and contemporary look in your kids' room, you have to choose this style.
In the image below, we can see a very original children's bedroom in black and white. You can add some dynamism to the bedroom using a canopy like this one, which looks like a circus.  In this way you'll make your kids 'place be full of fantasy and illusion.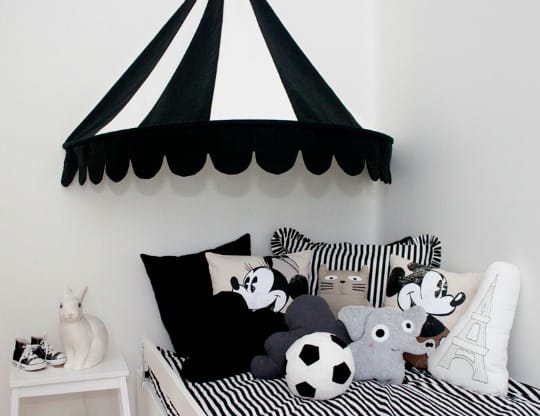 This kind of decoration is useful both for boys and girls. It is important to take care of small details to get a special place like this one. You can add some colorful items to make them stand out and give personality to the bedroom.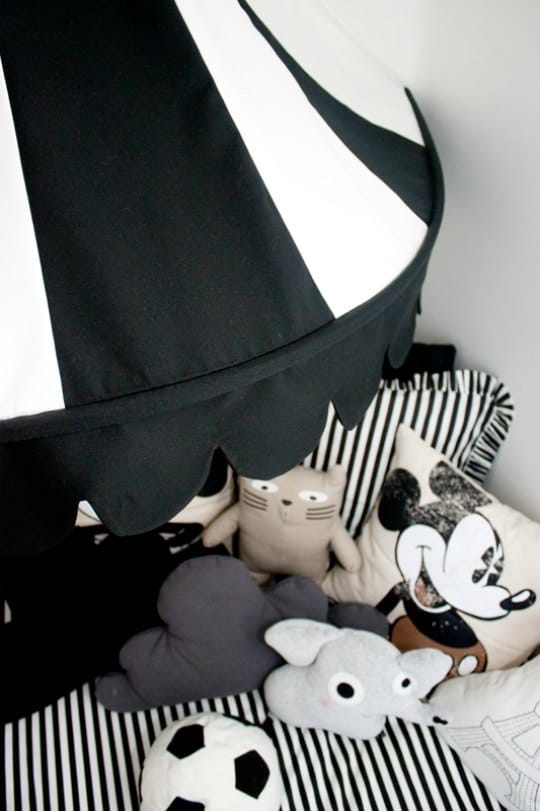 It is important to have a good chromatic equilibrium so that the room has enough light. Light is very important, and it is even more important if we talk about children's bedroom.
This kind of decoration can also work for a baby bedroom. White transmits innocence and pureness and it contrasts with the elegance and strength of black.
Did you like this classical color combination applied to this new space?
Via: Decoración 2.0