DIY
How to make paper stars with origami paper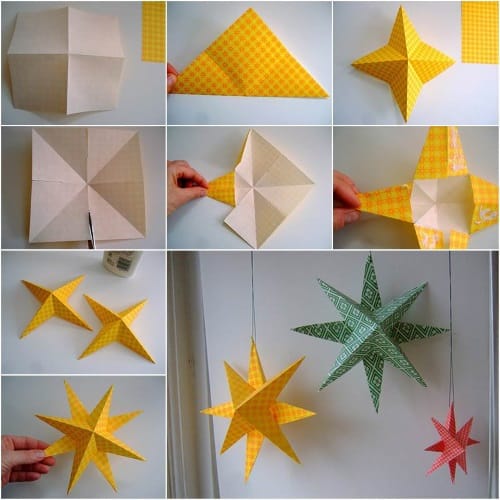 Today we are going to show you a tutorial about how to make origami paper stars. They are very useful to decorate your children's room, the living room and even for your Christmas décor. If you use different colors you can adapt this stars to different decorations.
What you need
For making this project you'll need some pieces of origami paper. You can find it in any craft shop but you can also use it any other kind of paper if you cut it in square shape. You'll also need a rope, scissors, a pencil and glue.
You'll also need some time to draw and to fold the paper. It is a bit difficult; especially if it is the first time you're working with this type of paper but if you have some patience you can have this awesome result.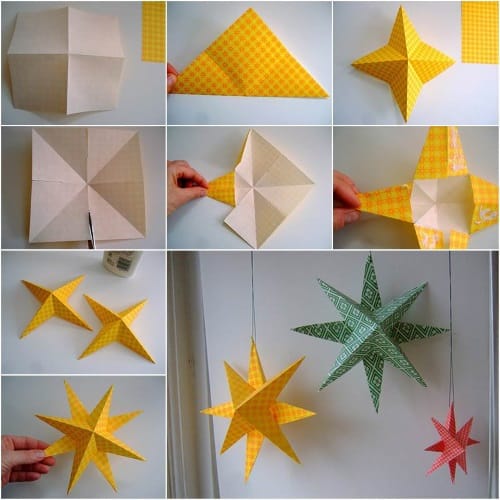 How to make them
To make the origami stars you just have to follow the sequence of images above. First you have to cut the paper in square shape and then fold it like in the image. Stick the two parts with glue and then with a rope tie them to the ceiling. They'll look amazing.
Origami is a millenary art that is known worldwide consisting on folding paper to form really amazing shapes like the one we showed you today.
Hope you enjoyed the article.
Have you tried any other origami techniques in your decoration? Tell us about it!
Source: Decoración 2.0