If there's any space at home we should pay especial attention when decorating it, it should definitely be the living room. The living room is the space where we use to spend the majority of the time at home, that's why we want to share with you some tips and ideas for modern living room decorations.
Tip 1: accessories make the difference
Carpets, cushions, frames and other decorating accessories can transform a boring living room in the most modern living room. If you are careful and combine perfectly these elements in terms of colors and textures, you'll living room decoration will be gorgeous!
A safe bet is getting some bright color cushions and different designs (polka dots, squares, etc.), and combining it with a black sofa. Create some contrast using the same colors in the cushions' designs, the vases and other accessories. These are some of the last trends for modern living room decorations.
Tip 2: bet on brightness
The modern living room decorations we see in magazines tend to use dark tones in order to provide the space with elegance. However, it isn't always the best option if we have a small space and not much brightness. New decorating trends from Nordic countries bring pearl whites, wood tones and simplicity to our decorations. These elements are an ideal alternative for those who have spacious rooms as well as for those who have a little apartment. In these cases, pastel tones become more important and in contrast with white, they create the most cozy and comfortable atmosphere. The following photograph is a great example of it, the combination of soft yellow, blue and beige with white is fantastic!
Tip 3: don't forget about the plants
Refresh your living room with plants and flowers. Sometimes, we forget about these small details since they require special cares in order to remain beautiful and healthy. But plants and flowers are some of the most gorgeous decorations for a modern living room. If you're not too good with plants, there's infinity of options with new materials that look very similar to real plants.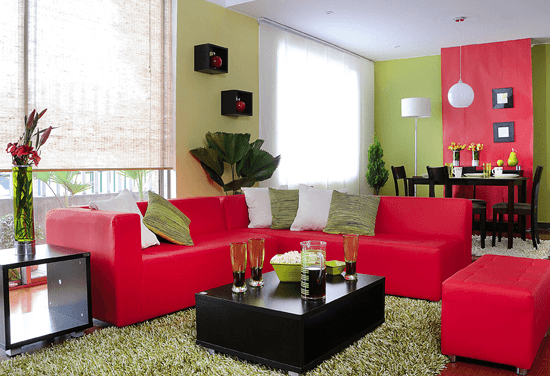 We hope you liked these ideas for modern living room decorations, you can share more ideas with us and tell us your opinion about these three modern living rooms!
Via decoración 2.0