General
Ideas for preparing a romantic bath decoration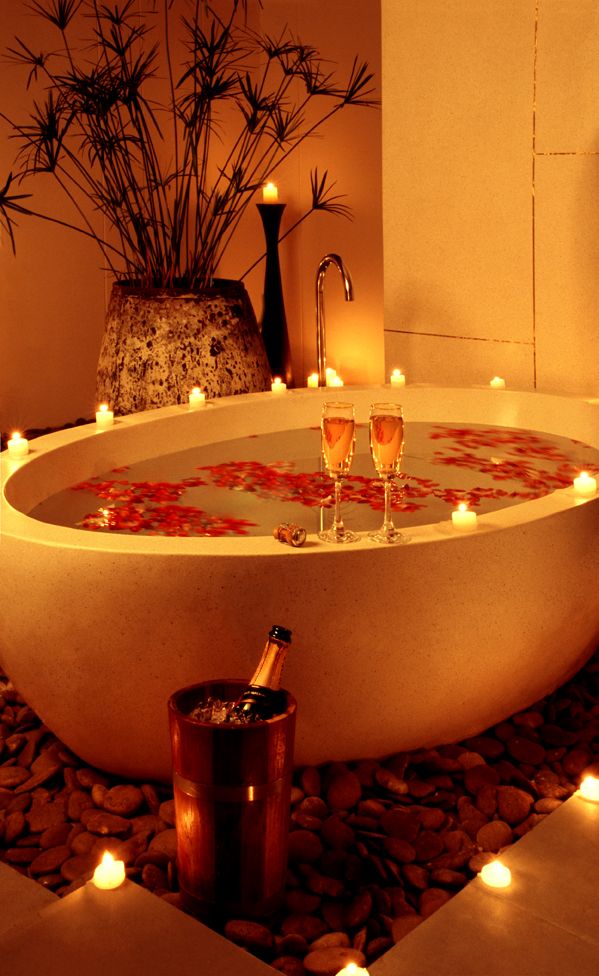 A romantic bath decoration can transform a simple date into an unforgettable evening. There are many options for preparing a romantic bath, depending on our tastes. Nevertheless, these ideas for preparing a romantic bath decoration are classic elements that don't usually go wrong.
Rose petals and champagne: a classic romantic bath decoration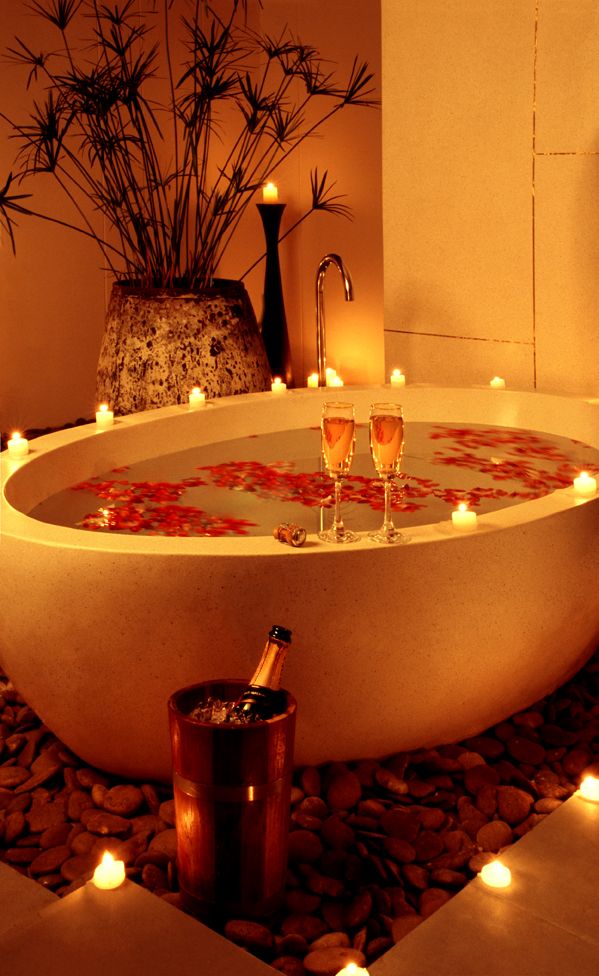 Source: Pinterest
Rose petals and champagne are a classic for romantic bath decorations. You can throw red petals around the room and inside the bathtub. Prepare two glasses of champagne and keep the bottle cold because the night can be long while you enjoy a relaxing and warm bath.
A bowl with strawberries and melted chocolate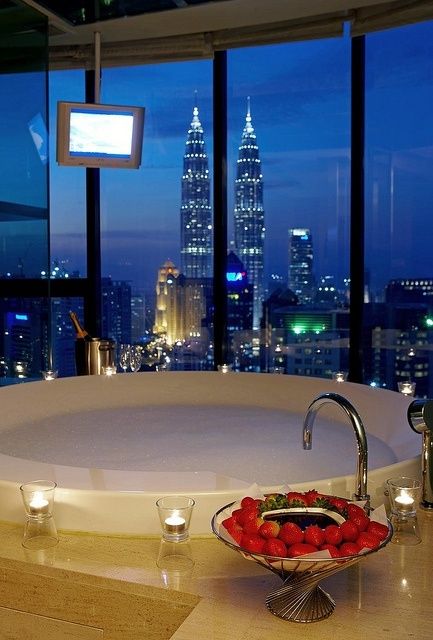 Source: Pinterest
If champagne is not your favourite concept of a romantic soirée, strawberries and chocolate can be a truly great alternative. The combination of these two ingredients is perfect and very sensual. If you combine a gorgeous decoration with this delicious food, you're romantic date will go smoothly.
Big candles for creating a warm atmosphere
Source: Pinterest
Small candles are also a good option for decorating a romantic bath. However, if you opt for placing some big candles around the bathroom, the result will be much better! Big candles, as in the picture above, create a truly warm and cosy atmosphere where you and your couple will relax and enjoy the date.
Don't be short of bubbles!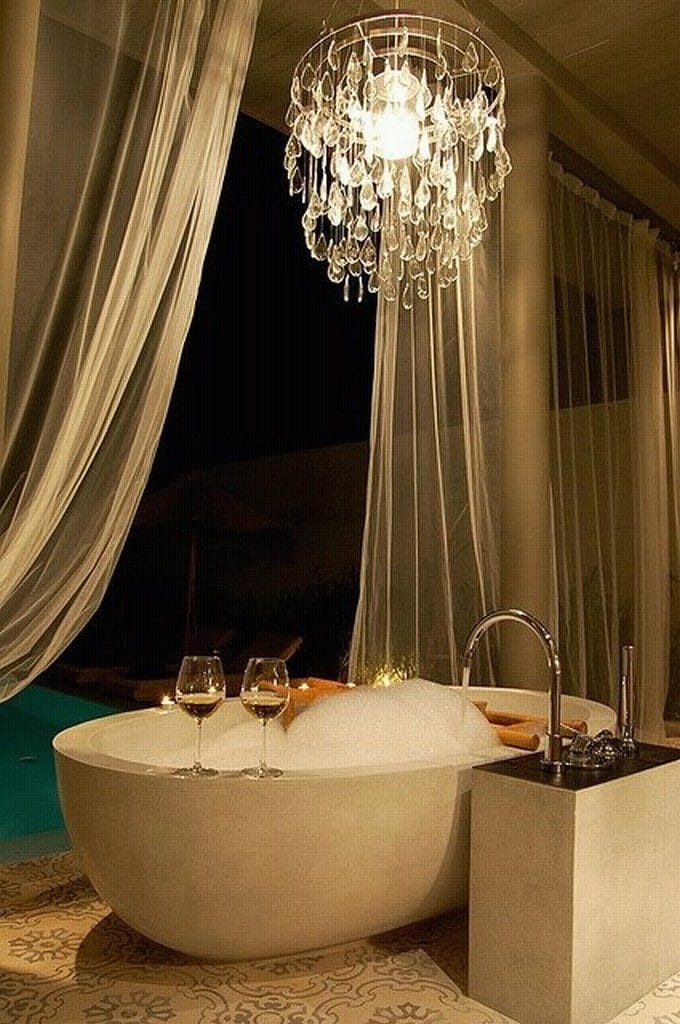 Source: maisonvalentina
Bubbles can never be missing in a romantic bath decoration. Bubbles provide a special touch to the decoration and you'll feel like in a movie scene. Moreover, it can always be fun playing with bubbles.
Write a message with white and red rose petals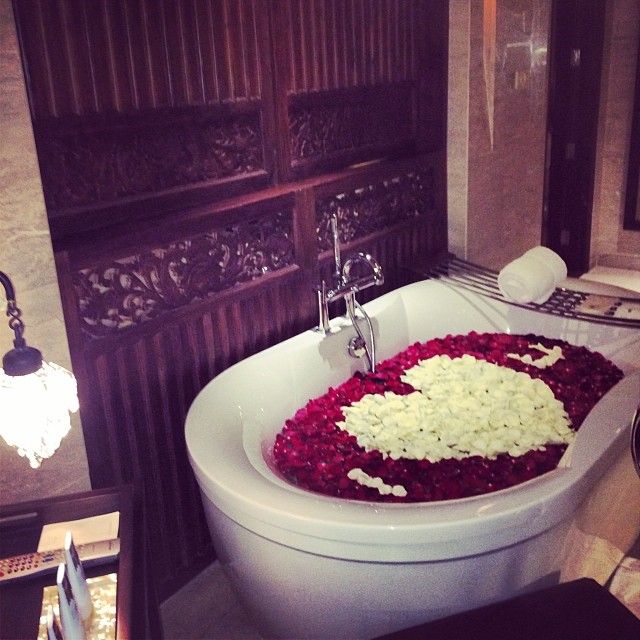 Source: Pinterest
This idea is addressed to the most romantic people. You can choose two different types of roses, as in the picture above, and write a lovely message or just draw a big heart. This gorgeous decoration won't last for long, but your couple will love the detail!
What do you think about these romantic bath decorations? Are you reading for preparing your own special date with a romantic bath decoration? We hope these ideas served as an inspiration to find the perfect decoration for you and your couple.