Recycle
Ideas to decorate low cost bedside panels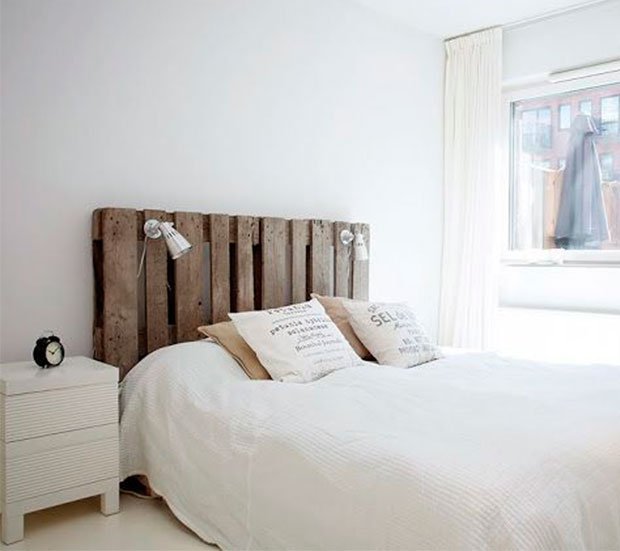 You don't have to invest a huge amount of money to have a beautiful decoration. That's what we are going to show you today, how? With beautiful low cost bedside panels.
Today we are going to show you that it is possible to make bedside panels in a cheap way. Apart from that, as it is a DY project, you can customize it to your own tastes, colors and size. The idea is using recycled objects and restore them.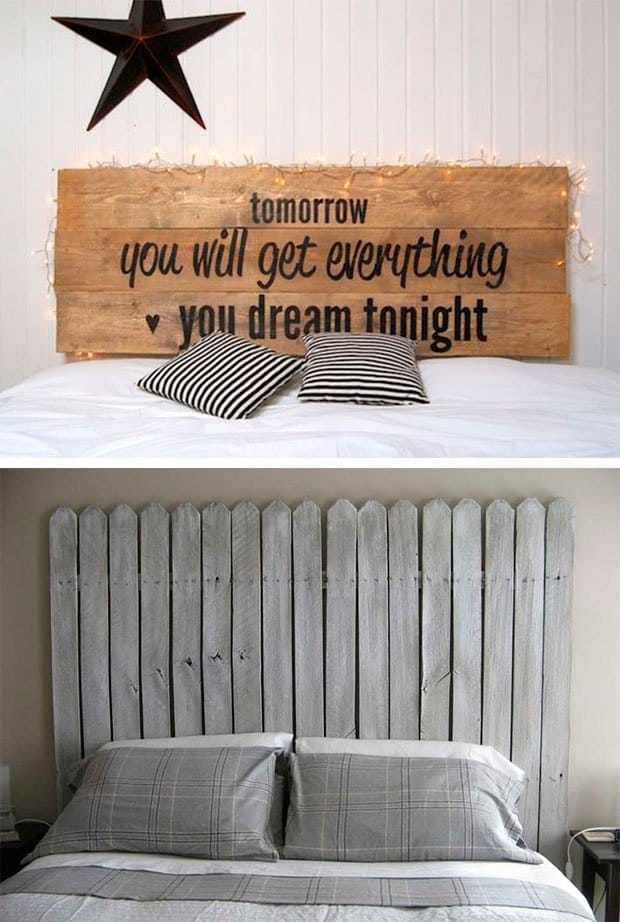 To get the personal touch, try to make it to your own tastes to that it looks original and you contribute with your personality to your decoration.
How to save money?
It is not easy to find the best material or objects to decorate a space. In this case, we are using materials and objects that we don't use anymore to give them a second chance. To save money in this DIY project, we should use materials that we already have at home: an old door, windows pallets… everything that has the size of the bedside panel you want.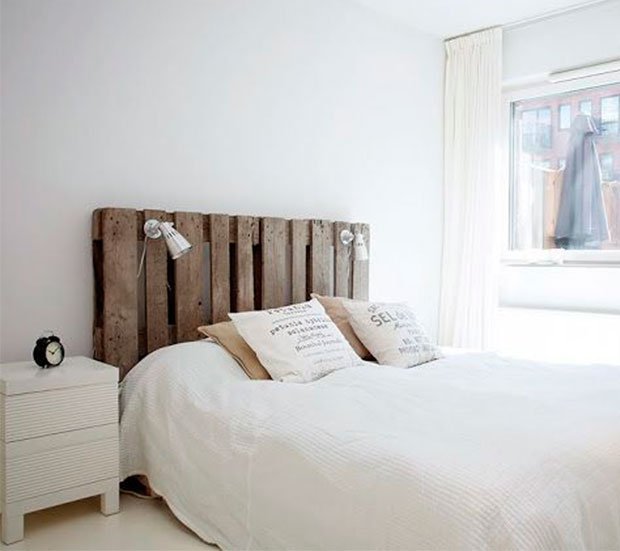 For example, finding a pallet is an easy task and it looks really original, giving a vintage touch to our décor. You can paint it or gist varnish it. Another idea is forming a structure with pallet pieces. Decorating with pallets is a trend right now and we should have it in mind if we are thinking about making this project. My tip: Paint it with chalk paint, the result is awesome.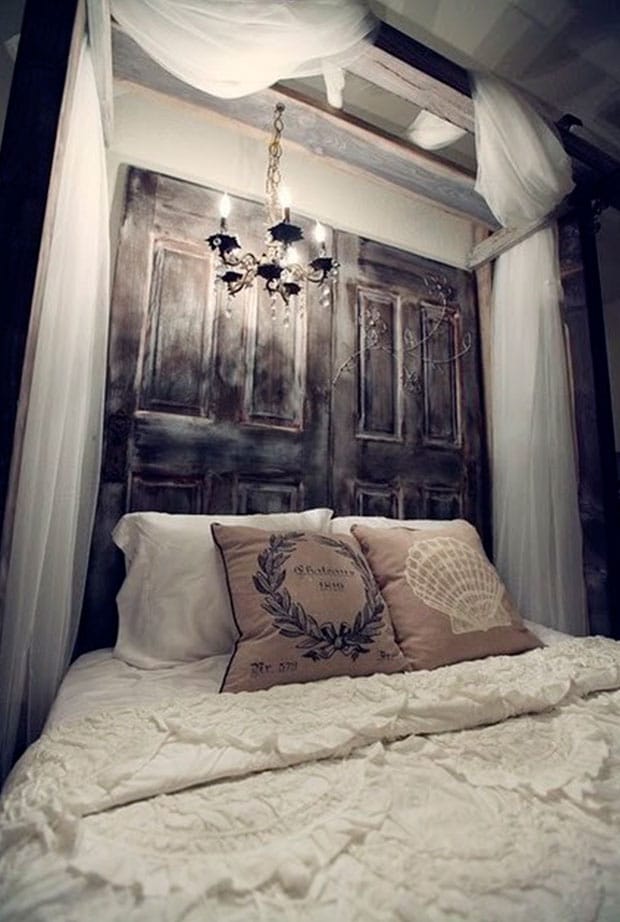 Have you ever thought about using a door or a window as a bedside panel? It looks awesome! If we have some old doors or windows be can reuse them, something very frequent in decoration blogs. It is very cheap and we just have to contribute with our personal style, for example, using a bright color.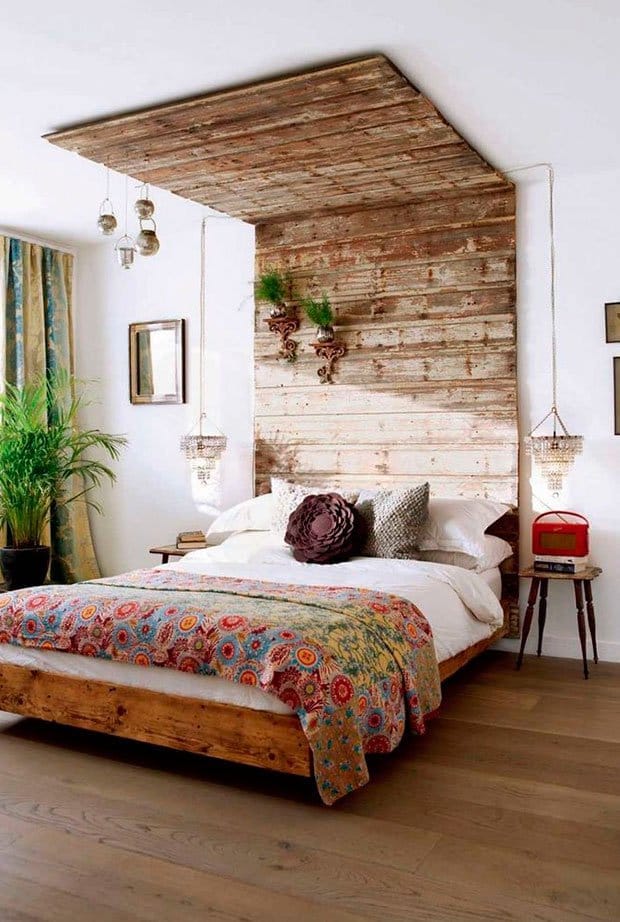 Decorating a big wood bedside panel is something that can look absolutely awesome. The design we see above is maybe a bit more difficult but that doesn't mean it is more expensive. Something cheap and so original!
Bohemian and nostalgic people, this is your lucky day! Vintage is normally the main character of this kind of decoration: books wood… we can combine all types of recycled materials. It is a very practical way to reuse, recycle and save money and you can have excellent results.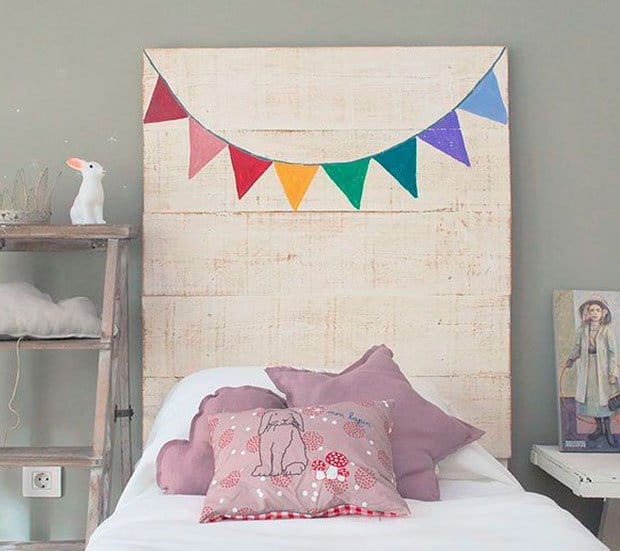 With this project we can do more than paint and varnish, we can draw, put some quotes that inspire us… We can do really creative things, like the garland we can see above, perfect for kids' bedrooms.
There are endless ideas, the important thing is trying to choose the one that fits better our style, you can create new thing using your imagination. My favorite ones are the ones that have a vintage and old look, which one you like?
Via: Decoración 2.0