DIY
Ideas to decorate your home with wooden boxes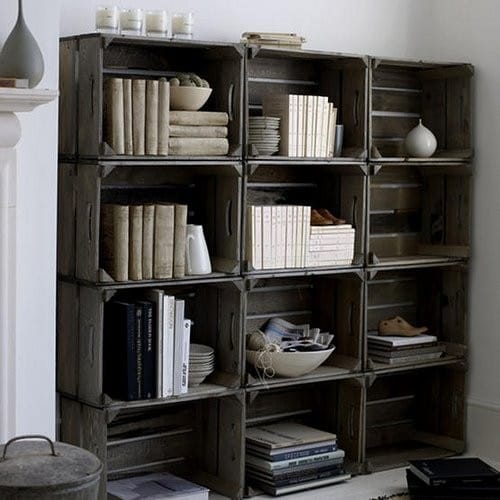 If you don't want to spend a lot of money when decorating your home, recycling is a good idea. With some imagination you can turn almost every object you include it in your décor. Today we will show you how to turn simple wooden boxes into decorative elements.
The first idea is making some shelves to store your shoes. For making it you have to sand down the boxes and then paint them. You can put little wheels to the boxes or fix them on the wall. It will make your room look different and very original.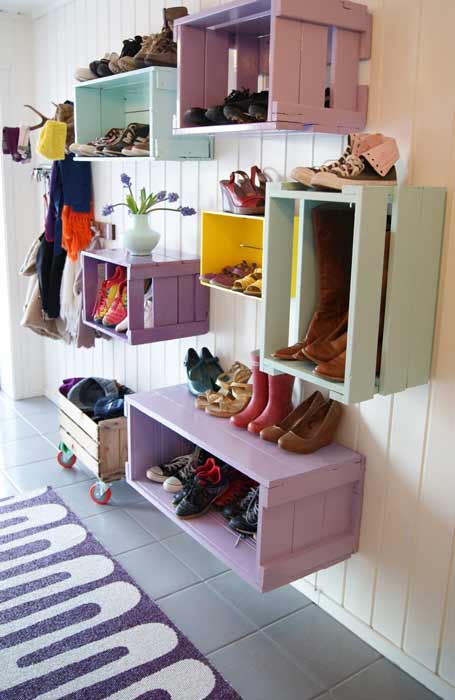 Another way to recycle wooden boxes is making a very beautiful table to put it in your living-room. If you love crafts and you are an expert on it you can try to make this project. You can see more or less the process on the image below.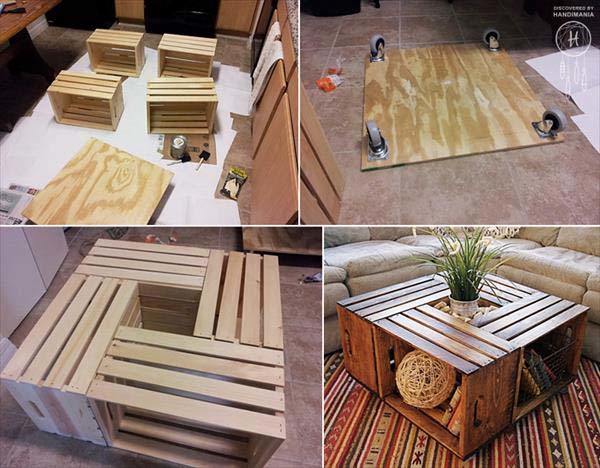 You can also use several wooden boxes to create a shelving for your living-room or bedroom. As you can see on the image below, you have to take 12 wooden boxes ( you can use more or less if you want the piece of furniture bigger or smaller) and then form three rows to form a rectangle. Then paint them. If you use a dark color it will look awesome as you can see.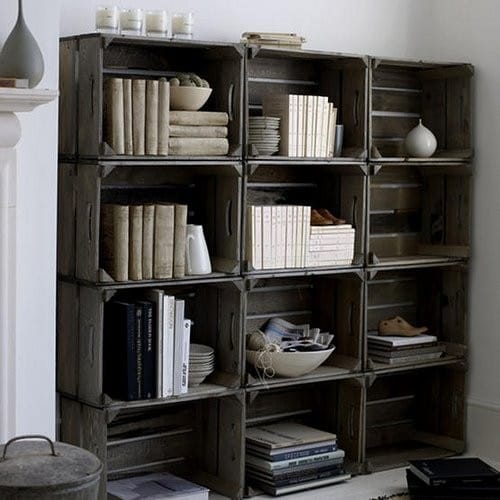 If you want to make an easy project, try to make a magazine rack with the wooden box. You need to place the box vertically and put some wheels on the bottom. Paint it and enjoy it!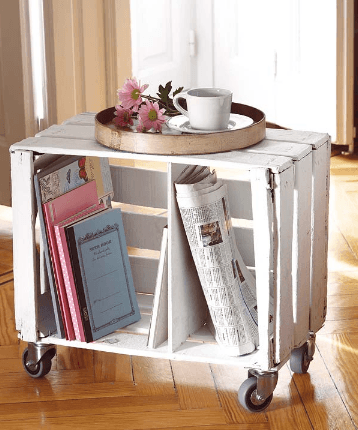 Hope you liked the ideas!
Via: Decoración 2.0