The modern house we bring today has the special feature that it has been built in a small peninsula in Sweden. Its astonishing and beautiful environment make this house a unique building with outdoor spaces where enjoying the good days and a warm interior for the coldest ones.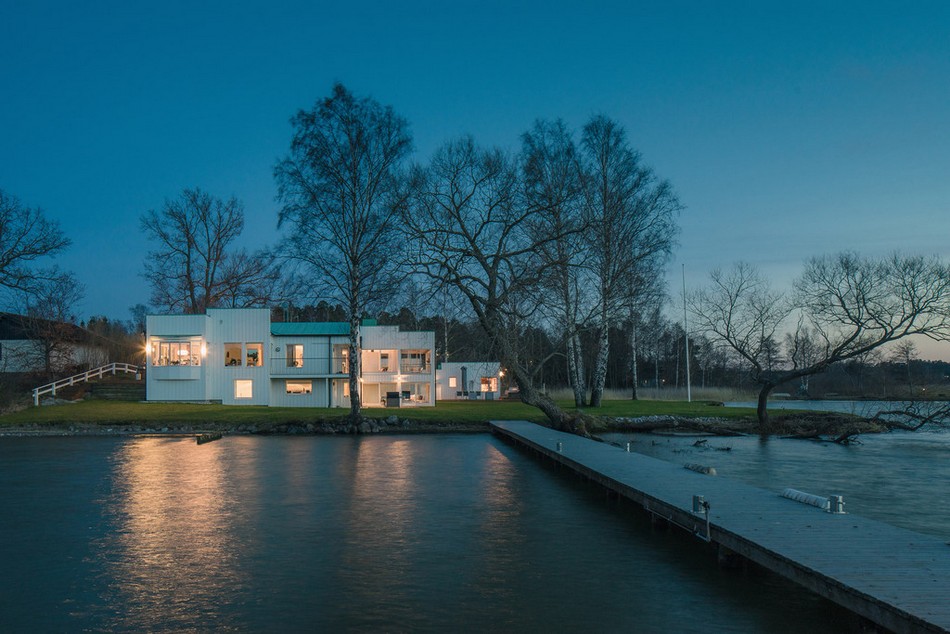 The designer of this modern house is the architect Boris Culjat. He has been able to make the most of the small peninsula where the houses has been built. The house has a surface of 315 squared meters. The design is based in straight and simple lines, which make it combine perfectly with its location.
The house was divided in two modules. The main one with nine bedrooms spread around the two floors of the building, apart from the living room, kitchen and the bathrooms. And the second one, where you can find a small house for guests which is completely independent from the main module. In fact, the small house for guests has even its own kitchen and living room.
The guests that visit this house will be able to enjoy a complete outdoor spa that can be covered depending on the season and the weather. Moreover, the garage has space enough for six cars and you have to follow a stone path for arriving there.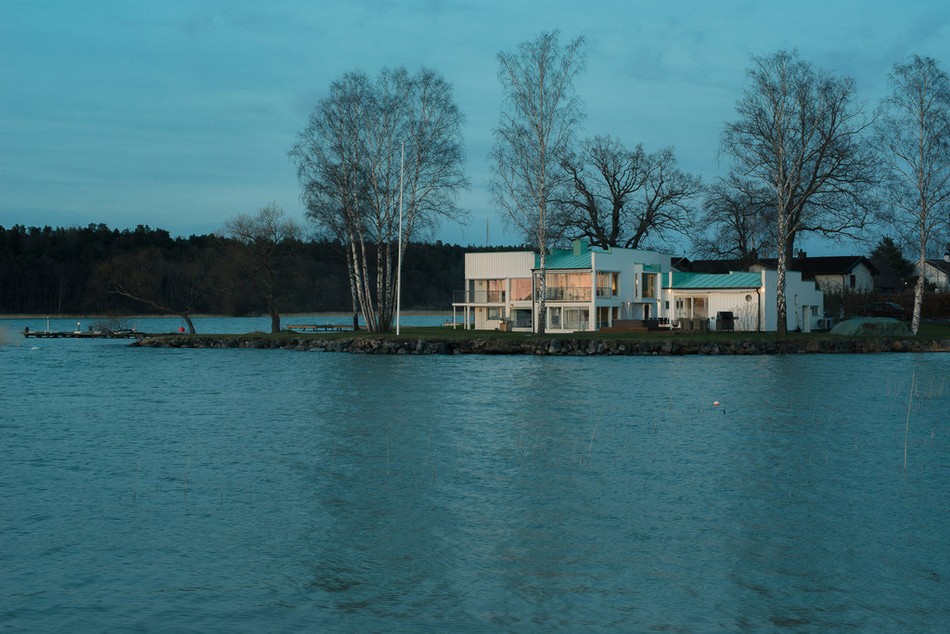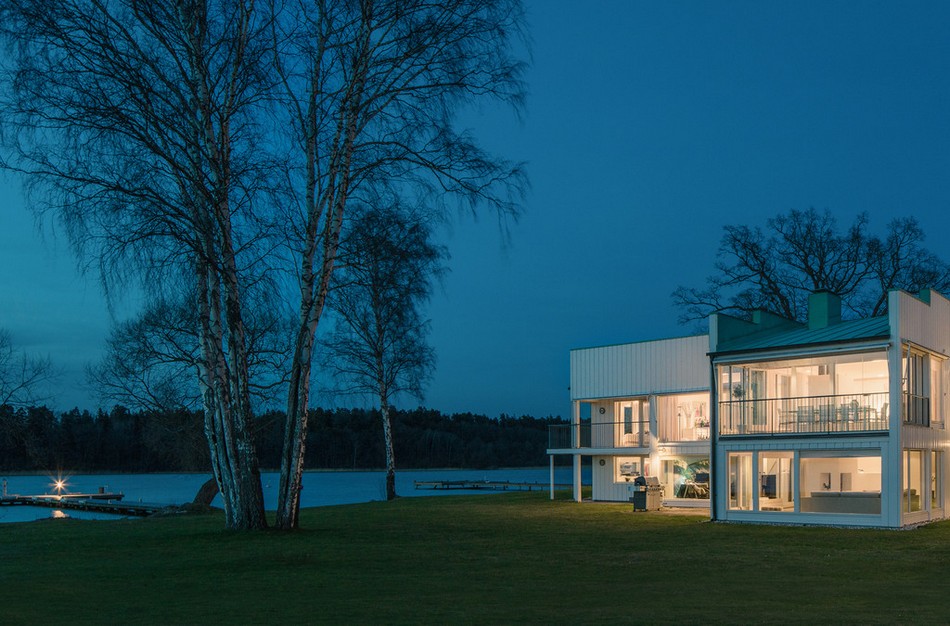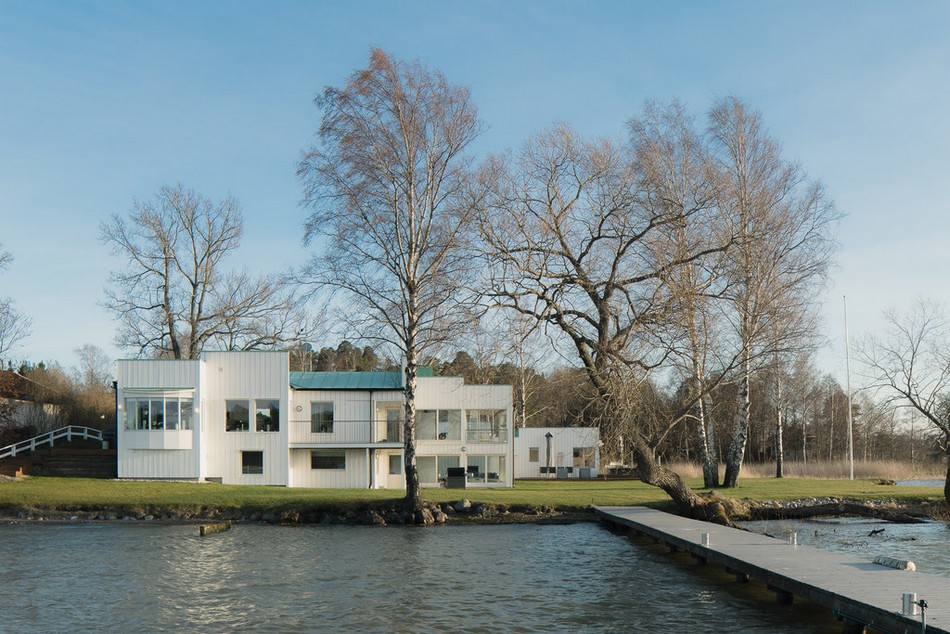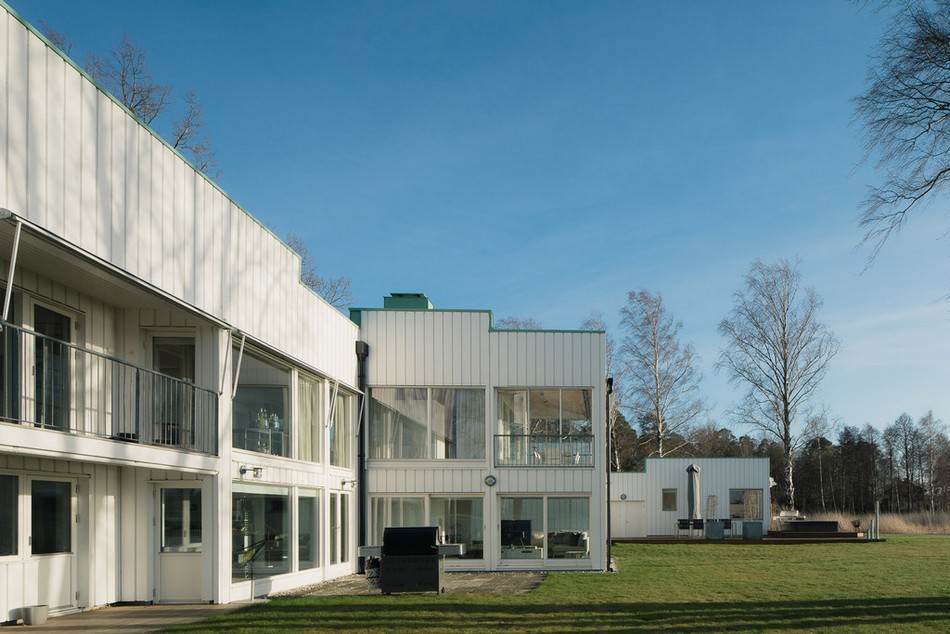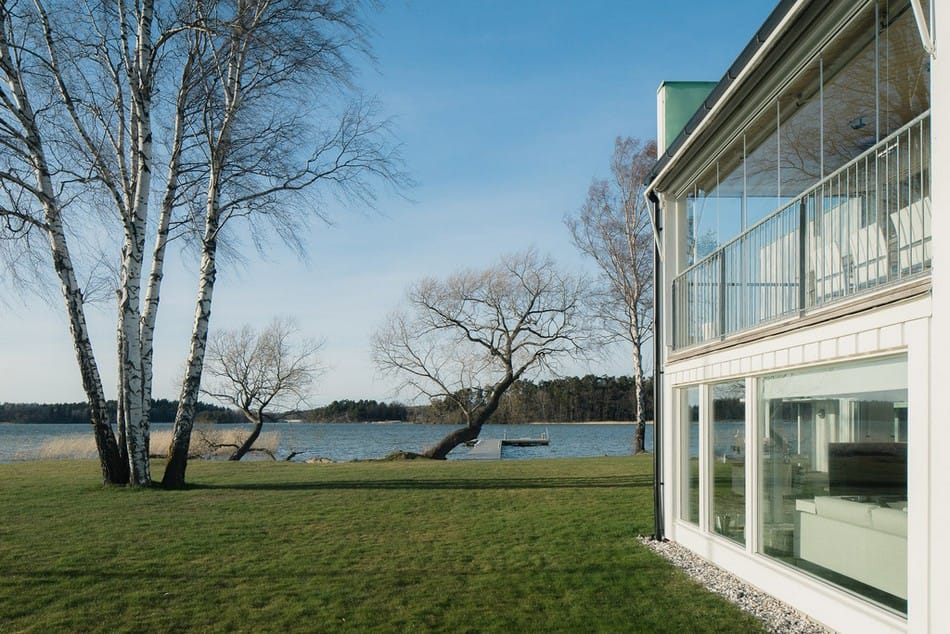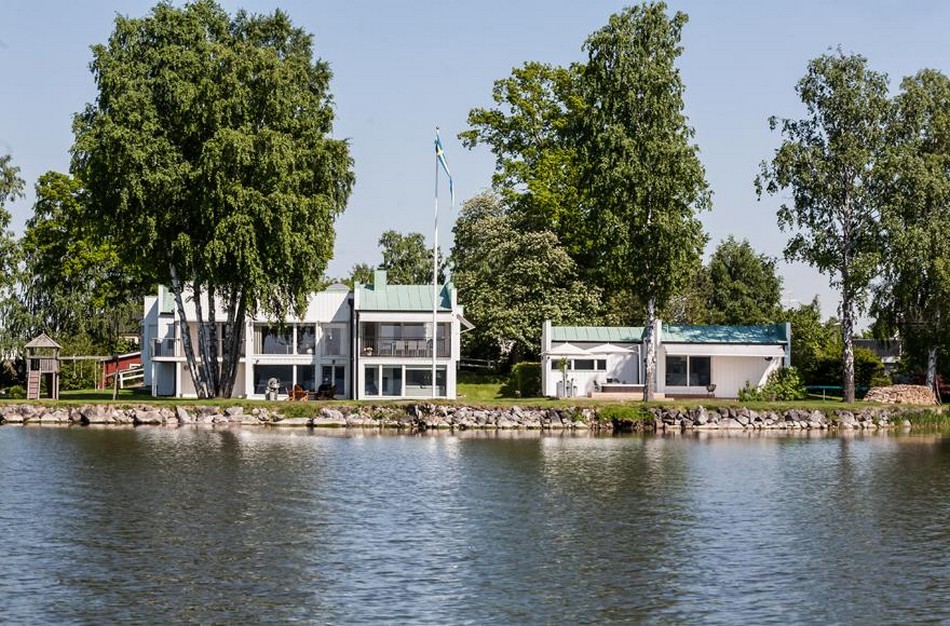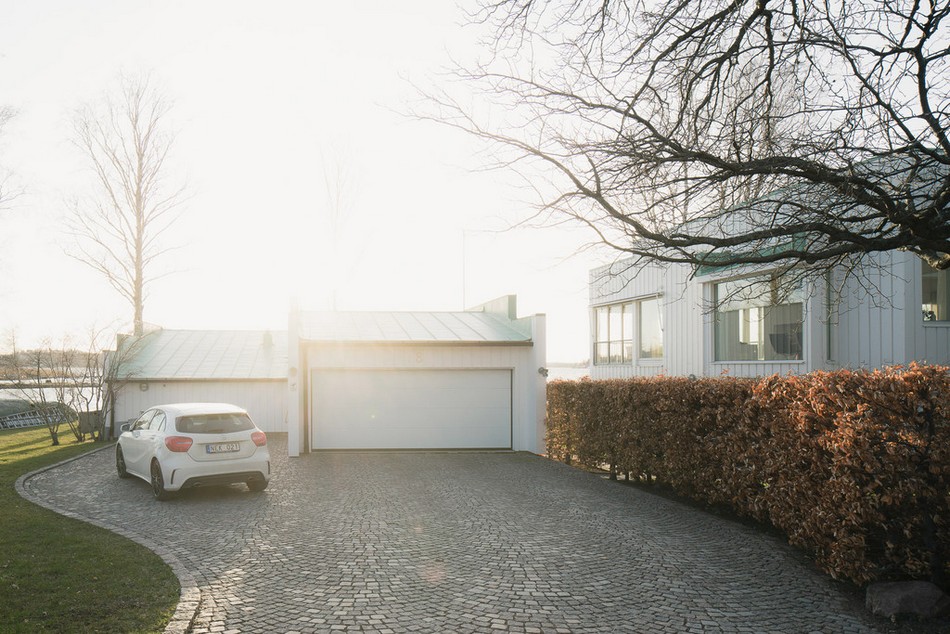 The zone of the house that is surrounded by water encourage to go outside and enjoy the nature. However, when it's extremely cold, the house offers a warm and comfortable place where relaxing.
The interior design, as well as the exterior one, follows the use of straight and simple lines. This modern house has also big windows that cover almost all the house for making the most of natural light even during the shorter days. Of course, these big windows are also a great idea for enjoying the sublime and idyllic views outside.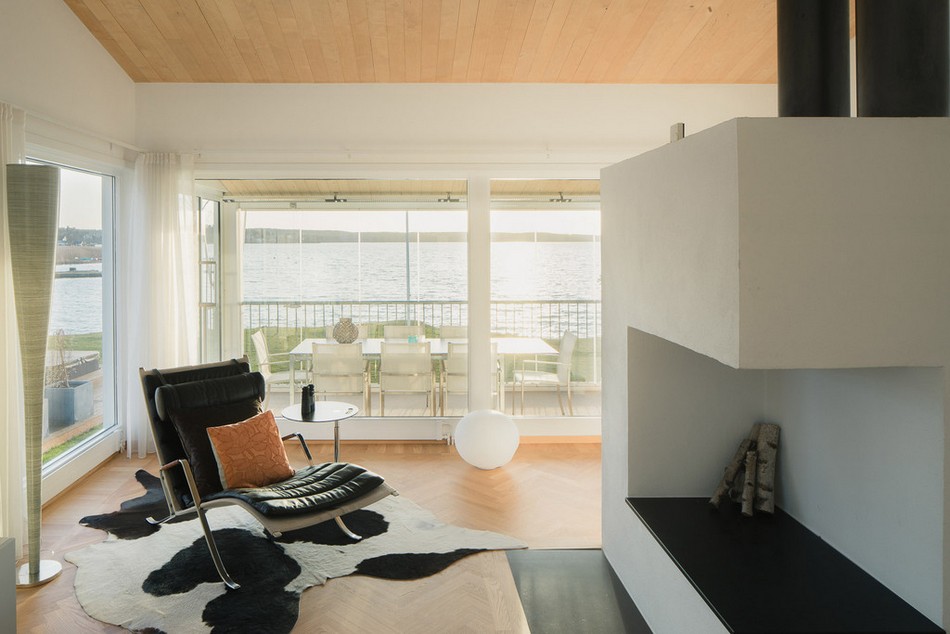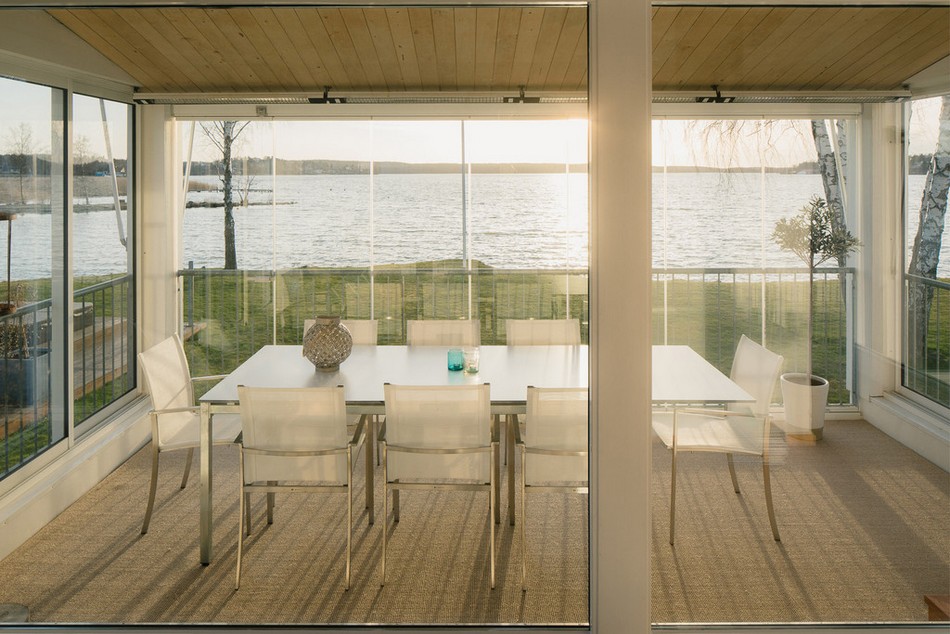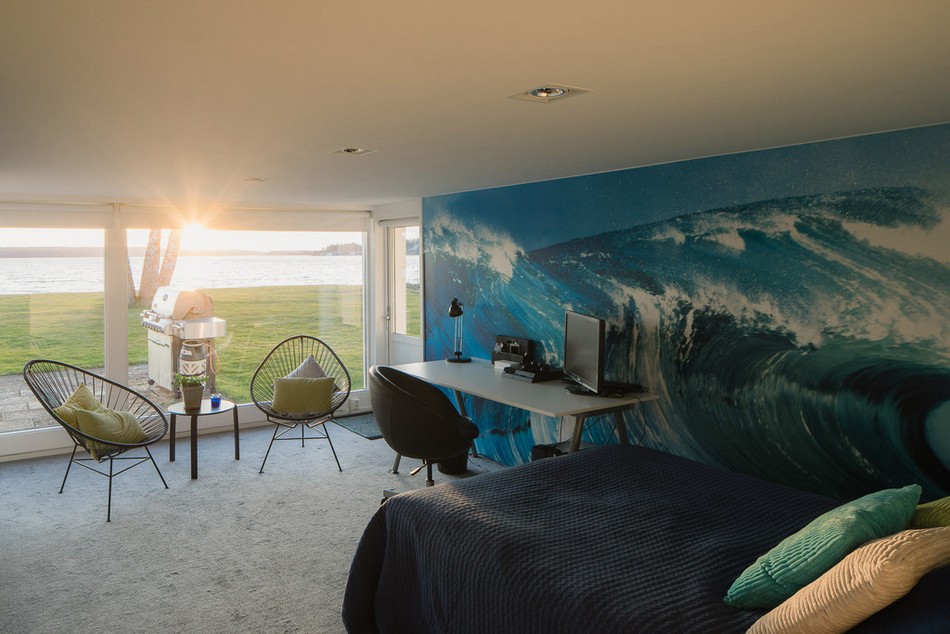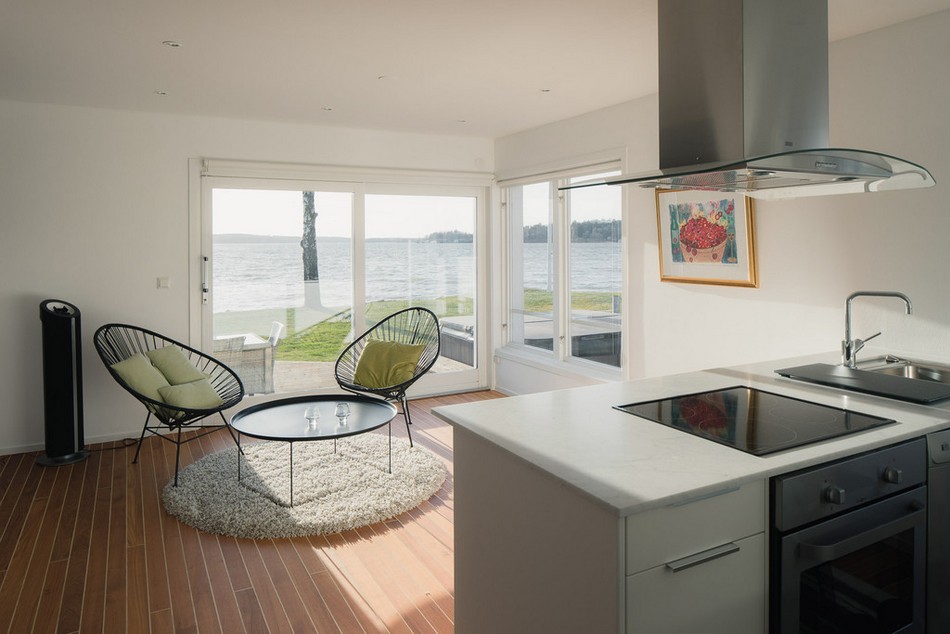 What do you think? Wouldn't you like to live in a house as beautiful and well located as this one? The design and the furniture are just gorgeous and the environment in which the house is built is unique.
Via FresHome and arquitectura ideal