General
Original decorating ideas for summer parties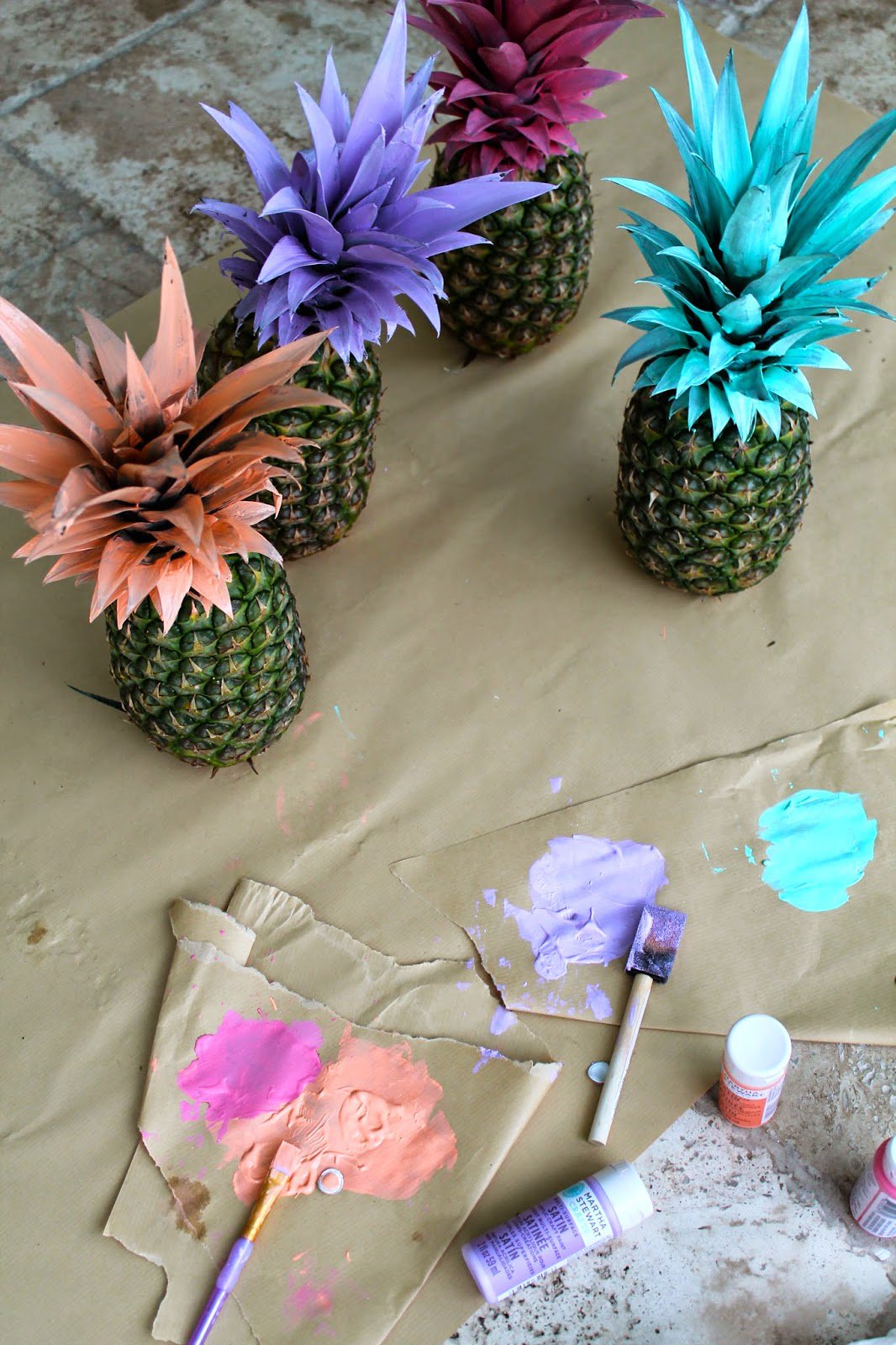 When the good weather arrives, we can only think about enjoying some free time outdoors and what could be better than holding a party in your garden? For doing so, we're going to share with you some original decorating ideas for summer parties. You'll guests will love it!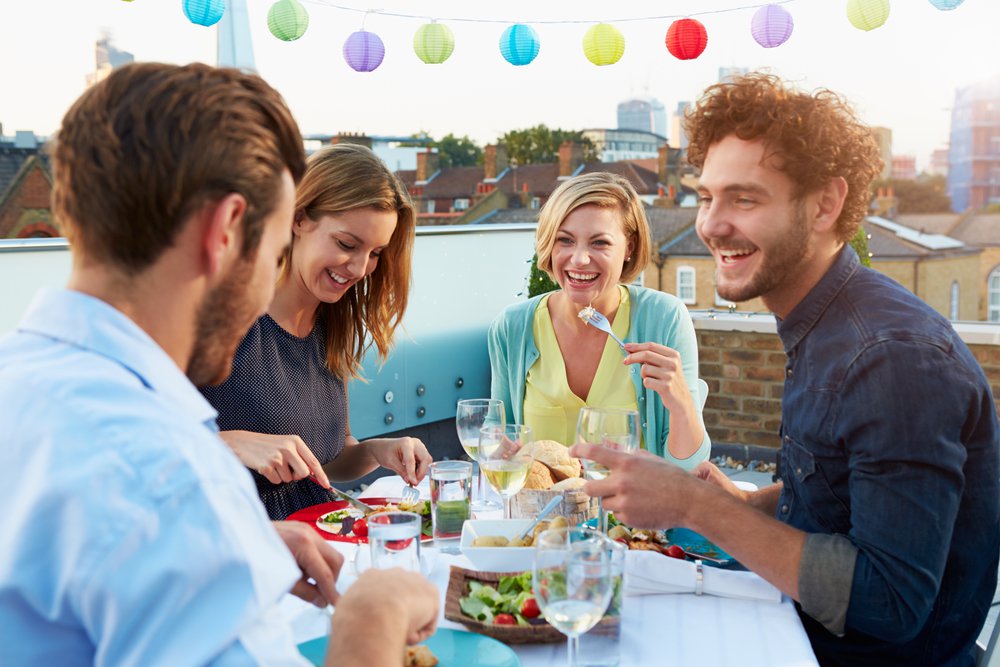 Today, we want to bring some inspiration with these original decorating ideas for summer parties so that you hold a party that everyone remembers forever.
Original summer party
The main thing that you should to have into account is that it doesn't matter if it's at daylight, at night, during the weekend or any day of the week, you should always be creative. You should plan from how to package to how to place the dishes, the food, etc. Be careful and take care of the presentation.
Use your imagination and creativity and create original and fun decoration as the following one.
Source: Pursuit of Shoes
The idea of painting the leaves of a pineapple is wonderful. Fruits are refreshing and are the perfect dessert for any summer party. If you can also use them as decorative elements, it's even better! This painted pineapples provide the party with a unique, fun and creative touch.
The table: the centre of attention of the party
Something that should never be missing in a party is a good table decoration. The table is the space where your guests will spend the majority of the time, enjoying a good meal so they should also enjoy a good decoration that is the centre of attention of the party. You can create some DIY decorative elements. Choose a style and find different elements that complement it well. You don't need a lot of decoration, just some details that create a beautiful atmosphere. Moreover, you can also play with the food in order to decorate the table.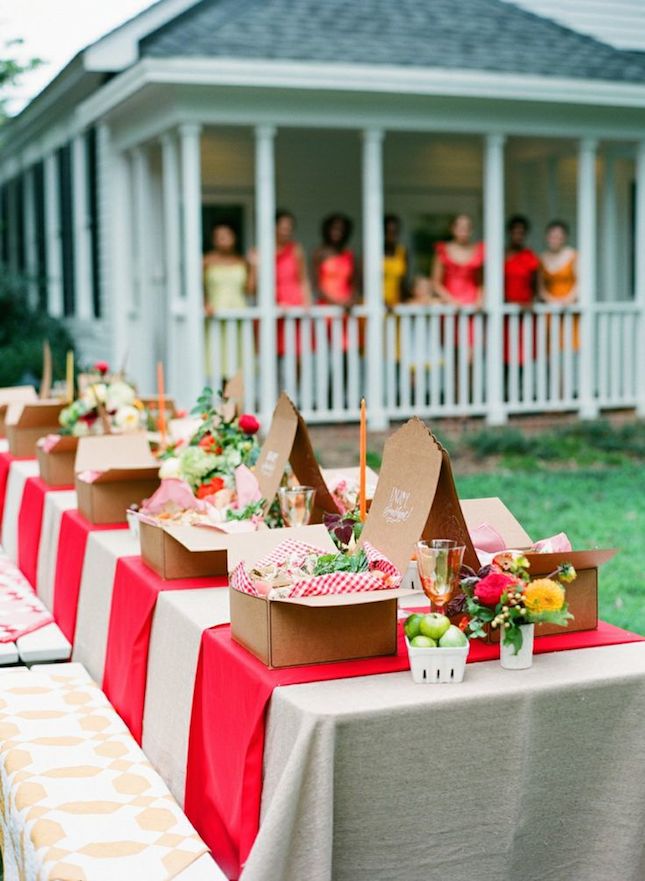 Source: Brit
Decorate every detail
When decorating a party, every detail is significant, don't forget it! You can use garlands, fabrics, candles or even decorate some food, such as cakes, canapés or the beverages. Moreover, you can arrange the food around the table in order to create a beautiful environment too. Hang decorative elements, as the bottles with flowers you see in the following picture. There are infinity of option and with some DIY ideas, you'll don't need to spend a lot of money on it. You can use objects you already have at home. Personalise your party so that it's unique.
Source: Apartment Therapy
Decorating your summer parties with garlands
Decorative garlands are practical and easy to find or make, and you can use them regardless of the season. You can create beautiful garlands with paper or fabrics in order to make your decoration more creative and original. Moreover, if your party is at night, you can incorporate some lights among the garlands so that the atmosphere is well illuminated and beautiful.
Garlands are easy to adapt to any size, shape and figure. They provide an original touch to the party and you can achieve amazing designs! Your imagination puts the limits.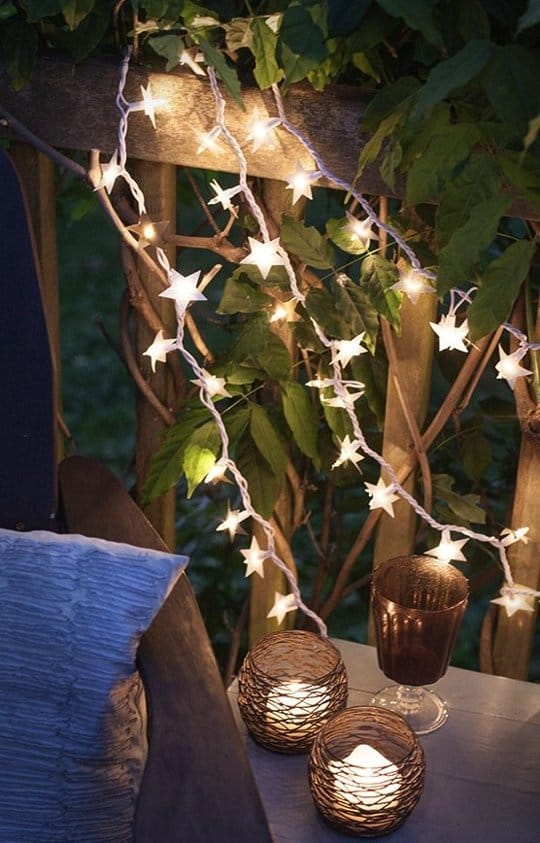 Source: Apartment Therapy
What do you think? We hope these original decorating ideas for summer parties inspired you to create your own decoration for any special date or celebration. It's time to enjoy the smallest details of the daily life, and it's even better if we do it with a wonderful decoration. How will you decorate your next party?
 Via decoración 2.0