Are you planning to change any lamp of your house? Do you liking having the most modern and trendy lamps in your decoration? Today, we want to share with you a collection of original lamp designs for decorating your home . We've made a selection of ten lamp designs that go from the most elegant and simple, to the most extravagant and creative.
Original lamps designs made with black hats
Source: scraphacker
Use an old black hat that you don't use anymore for creating an original DIY lamp for your home.
Create an original lamp with an umbrella
Source: scraphacker
Choose an umbrella you like and use it for making a creative and unusual lamp for your kitchen. The transparent umbrella is a great option.
Are these lamps or balloons?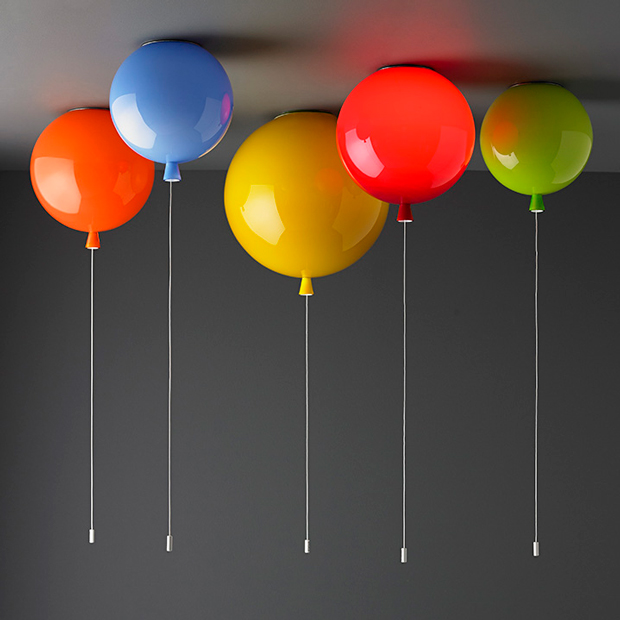 Source: bellissimakids
These balloon lamps are truly witty, you can turn them on and off with the strings of the balloons.
Your paint comes off the wall and lights the room
Source: 9gag
Did you realise your wall paint is coming off? Oh no, it's a lamp! This original design will leave your guests astonished.
A new concept of the reading lamp
Source: design-milk
A classic reading lamp transformed into an original lamp design. This is a great choice for minimalist and modern decorations.
A break on the walls
Source: hunterandrichards
It looks like a break on the walls or a beam of light from outdoors, but it is an original lamp design.
Octopus chandelier for seaside lovers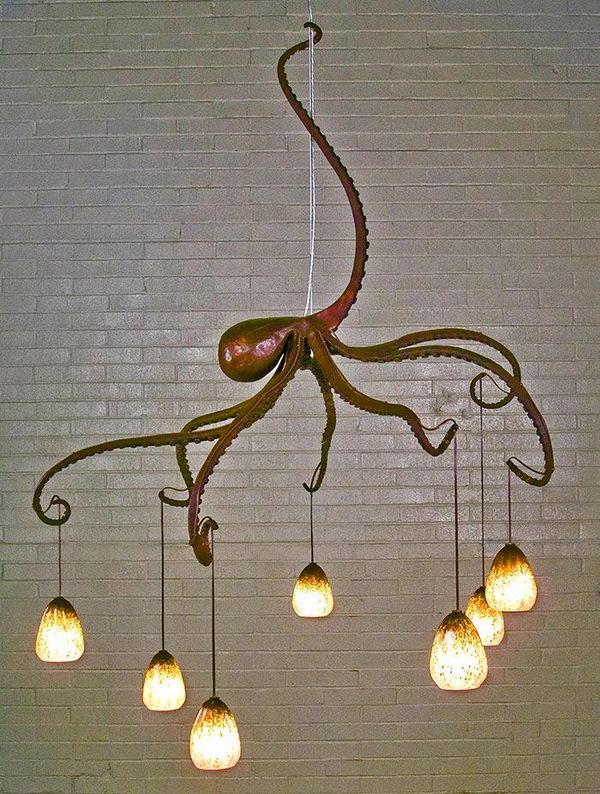 Source: hative
This original octopus chandelier is ideal for industrial decorations, specially if you are a seaside lover.
An Airbus A300 lamp is in the air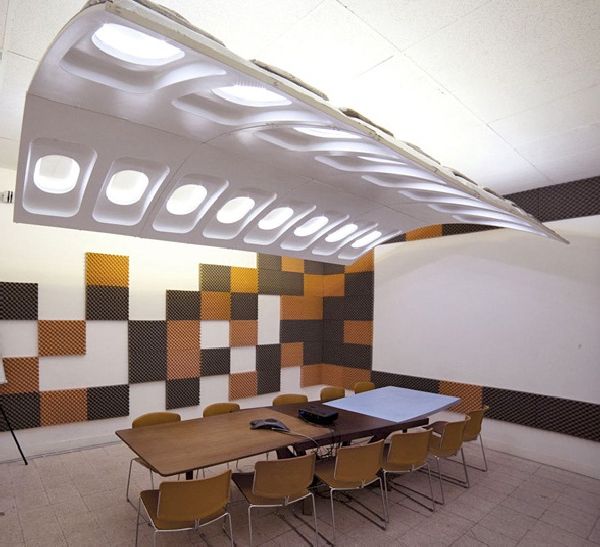 Source: hometone
Would you like to have an Airbus aircraft at home? This lamp design can make it come true…
A shoal that lights your spaces
Source: enlightermagazine
We love this original design. It looks like the fishes are swimming around the room.
It looks like a ladder but it ends up being a lamp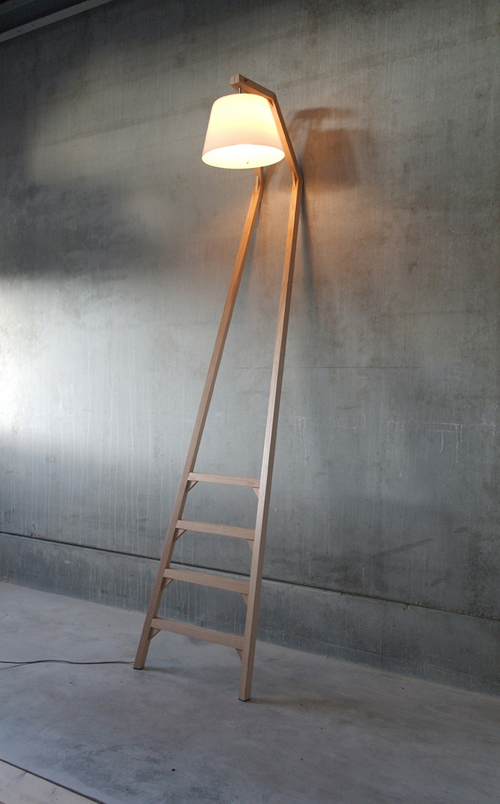 Source: thetreemag
A ladder that has been transformed into a lamp. This design is perfect for industrial and modern decorations.
We loved these original lamp designs so much that we can't choose which one we like the most! These designs can provide a gorgeous and creative decoration to any of the spaces of your home. Which lamp design did you like the most? Have you already any original lamp design at your home?