DIY
Paper plate crafts for kids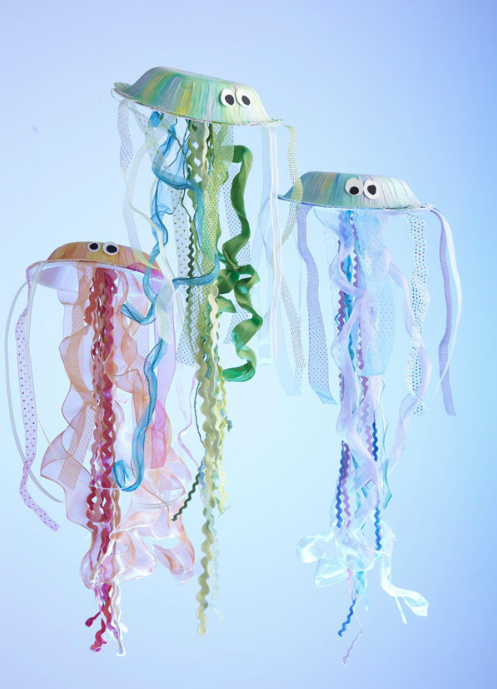 Today, we bring you some ideas of paper plate crafts for kids, since summer time is coming and kids have a lot of leisure time. This is the right moment for spending some quality time together with them and DIY activities are a good option for doing so. Children will have fun creating their own decorative elements or toys.
Snails made with paper plates
This craft is simple and entertaining and, with some paint of different colours, some paper plates and scissors, you can create beautiful figures. These snails are quite basic, but you can personalise them as much as you want.
Source: myfrugaladventures
Rolled up paper snake
This second DIY idea made with a paper plate is a bit more sophisticated. You'll need different tones of grey, or the colour you prefer, some lace, scissors, bubble wrap and a cylinder.
Source: craftymorning
Paper plate crafts are fun and this is a great example of it. Cover a cylinder with bubble wrap, paint the bubble warp with different tones of the colour you've chosen (in this case, they've opted for green tones) and paint your paper plate.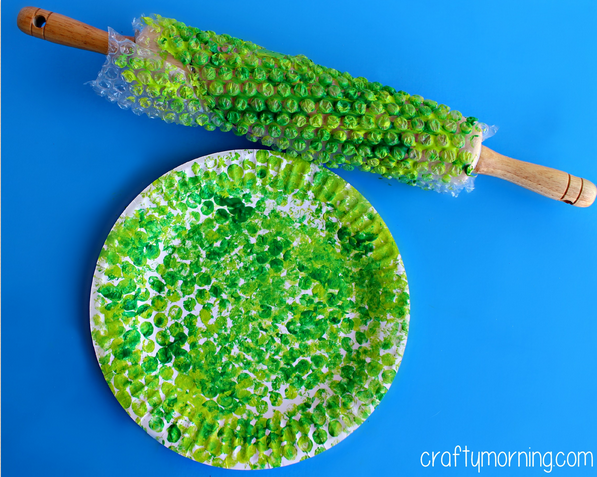 Source: craftymorning
As you can see, the bubble wrap leave a lot of points of different tones of green over the paper plate and it creates a truly beautiful and funny effect.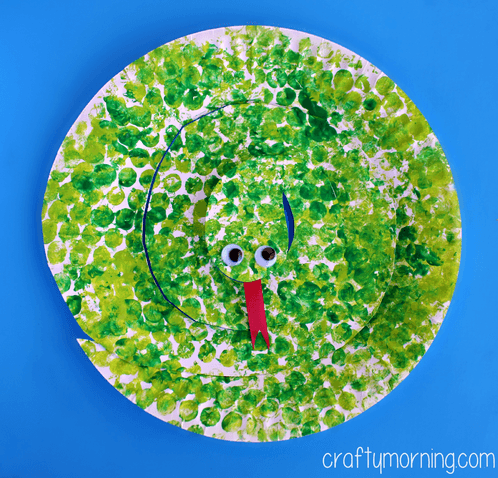 Source: craftymorning
You can opt for the colour combination you like the most. For example, in the following picture, they've chosen a more bright and odd decoration with red and black points.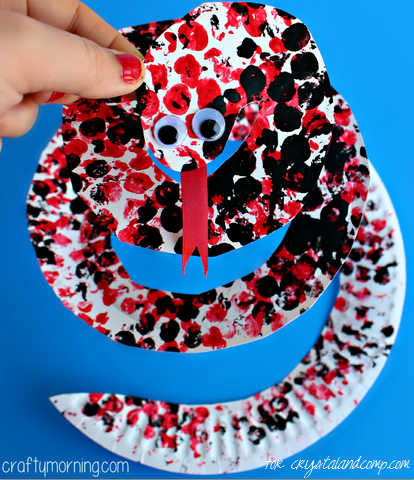 Source: craftymorning
Jellyfishes with paper plates and fabrics
If your children prefer sea animals, these jellyfishes are a really fun option for doing paper plate crafts. For making this craft, you'll need paper plates, pieces of fabrics with different textures, some paper for the eyes and paint.
These jellyfishes are beautiful. You could even hang it from the ceiling to make them look as if they were swimming in your children's room.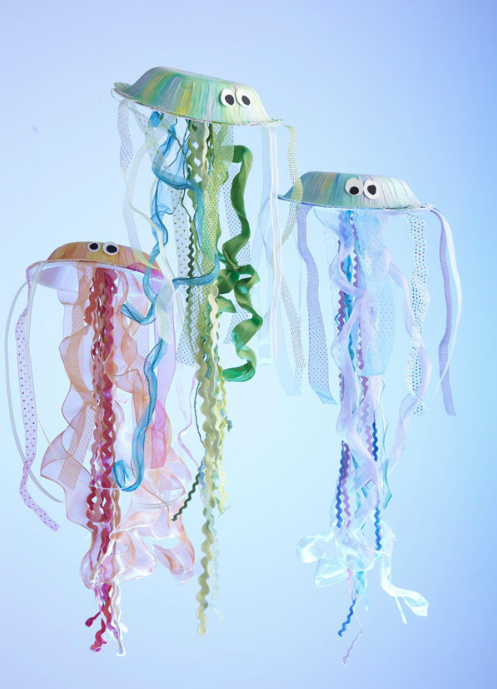 Source: buzzfeed
These are just some fun ideas you can use for creating paper plate crafts, but there are infinity of options. Use your imagination and think of DIY activities you can do for entertaining the little ones of the house this summer.
You can share you creations with us in the comments or in our Facebook page.