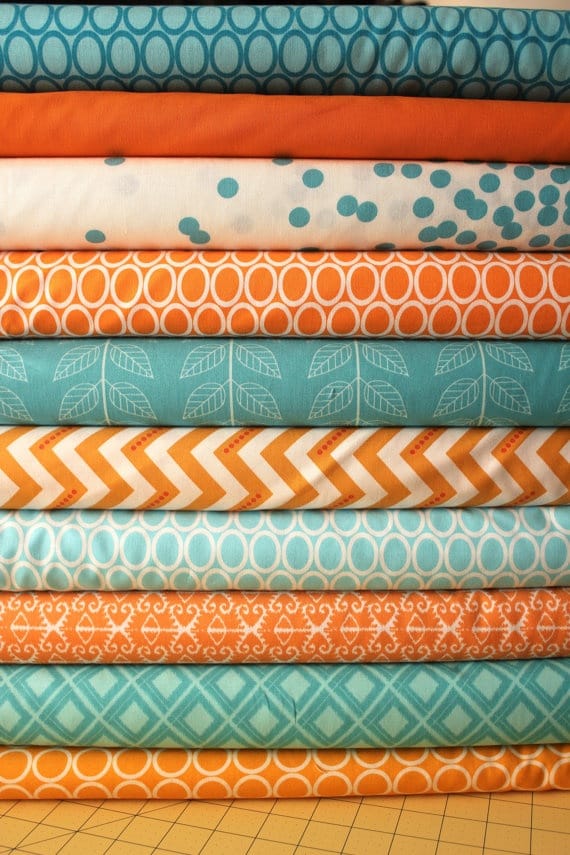 Decorating with complementary colors is a bit risky, but if you take some things into account, the result is awesome.
First, you should include these colors in small amounts and mixing it with simple and light colors like beige or white.
You should only choose one tone of each color because if you use a lot of colors and a lot of tonalities it is more difficult to find some harmony.
And last but not least, you should try to find some ornaments or furniture that have the two colors together so that they fit better the whole decoration.
This color combination, turquois and orange looks great in summer, it looks very bright and energetic and it is a great color for waking up being happy.
If you are thinking about changing the color of your décor or you need some ideas to decorate a place, then look at these inspiring photographs to see how well these two colors look together.
Living-room
Kitchen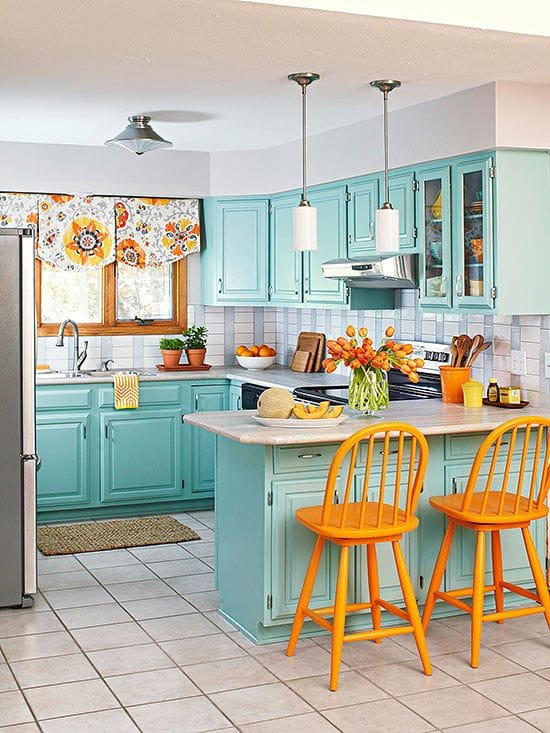 Entrance
Ornaments and textiles
Bathroom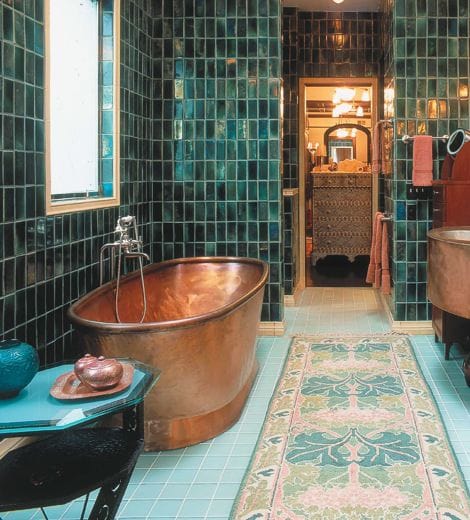 Bedroom