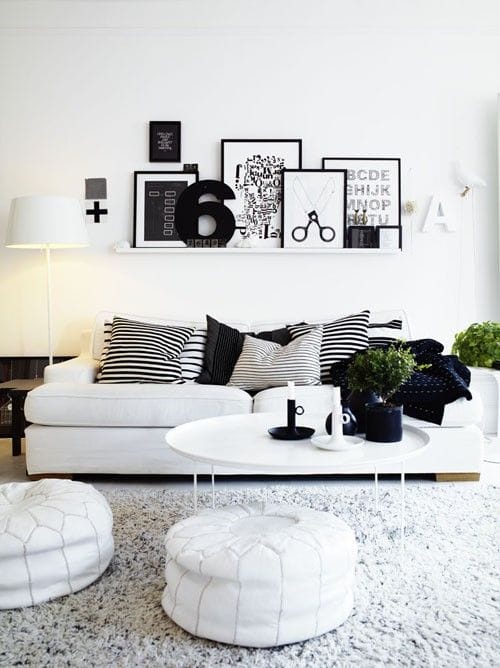 White is a color that transmits elegance and serenity. It is a color that is always in and that you can have in your home for the rest of your live. White decoration has no limits, we can even find places in which all the decoration is made in white.
We have already talked about this color in the first part of the article with the same title, but now we want to bring here some ideas about different spaces.
White is the best color if you want your home to look clean and tidy. So if you are thinking about places like the kitchen or the living-room, it is always a good choice.
Nowadays we tend to have little space in our homes or apartments, so if you want to make your space look bigger, don't think twice, choose white color in your decoration.
If you need some ideas to inspire you and make you see that white is one of the best options, you can see them below.
Living-room
It is the place where you normally spend most of the time and you enjoy it with your friends and family. Therefore you should make it look beautiful to make your loved ones feel comfortable. You can make the whole decoration in white like the ideas above.
You can also use black and white to make your place look more modern.
Instead of black you can use grey if you want a similar effect but you don't have so much space and you want the room to look ample. If you add some wooden details you will make your home look modern and absolutely in.
You can also use white in your home details like in the stairs, the small pieces of furniture and the christmas decor. In fact, white christmas decor can make your home look really sophisticated.
Closet
if you want your closet to look clean and tidy, white is a good idea. You can also combine black and white to make it look more chic!
Kitchen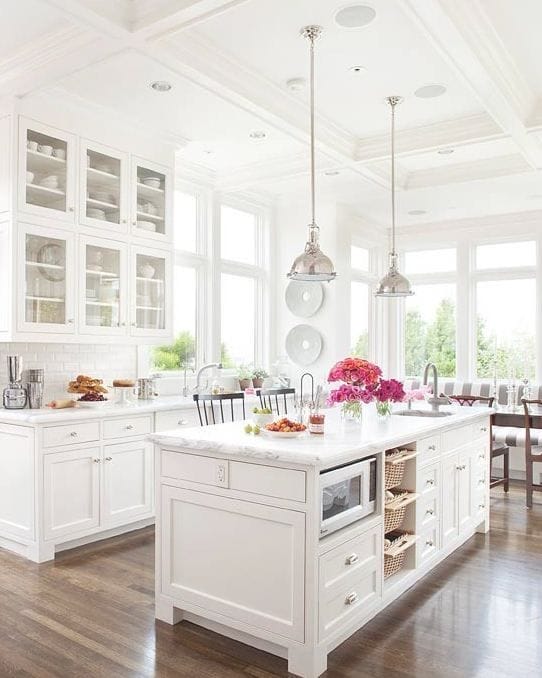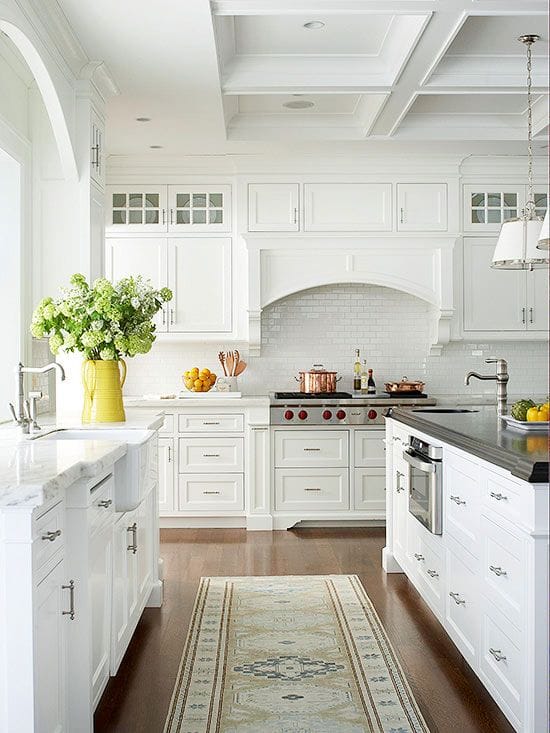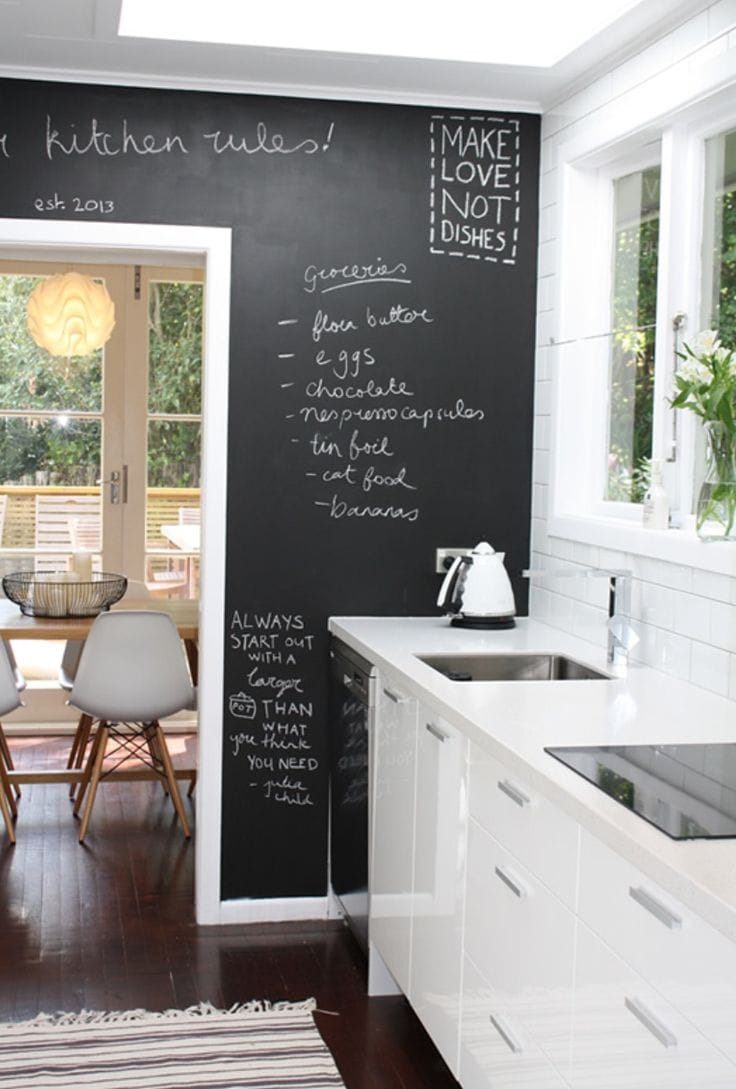 Combined with wood, your white kitchen decoration will look amazing. You can put a chalk wall to make it more modern and practical. Your kids will love the idea!
Wall decor
If you want to add some contrast to your decoration but keeping all the good things of white decor, then cover your walls with black and white frames, it will look really cool.
Hope you like the ideas.
Pictures: Pinterest