If you like your house but you think your decorations needs to be livened up, it is your lucky day. Check out the 8 original decorative objects that we are going to show you today. You'll see how easy it is strengthening your environments just complementing their interior design.
Source: Maisons du Monde
Decorative complements are really important, they tell a lot about us and can be a reflection of our personality. When we go out shopping, we don't use to come back with all the ornaments that will decorate every of our rooms. Instead of that, we gather memories, objects from different trips, gifts and decorative elements that we keep with love. And, of course, some objects that we see in a shop and we fall in love with.
Today, we want to show you some original decorative objects that we find interesting for decorating a house. They're beautiful and really creative.
Original decorative objects: animals heads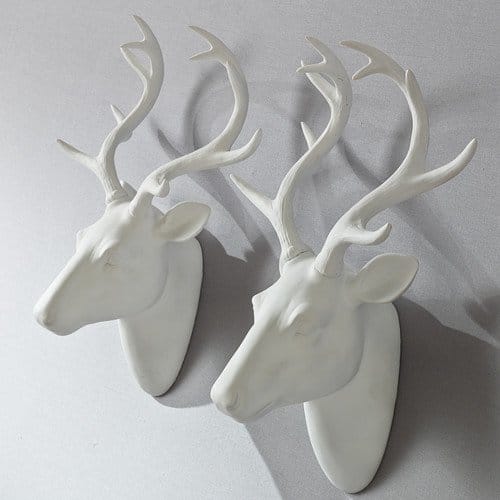 Source: Maisons du Monde
We all remember those classic living rooms where animals heads where exhibited. They were hunting trophies as well as horror samples. However, nowadays, they have been interpreted to create modern art works and they look completely different!
The animals head you see in the picture above have nothing to do with the old classic ones. They can look really good even in the most modern decorations.
Ceramic pieces with author signature
Source: Krasznai
Krasznai's ceramic pieces are created by the artist Roger Coll and they are absolutely surprising. We already saw it in the last edition of Casa Decor 2015 and we love it since then. Specially, the collection Arms&Crafts, that even if it can seem a bit disturbing, it's also truly original and fun. They are pieces that will catch anyone attention regardless of where you place them.
A combination of vases for flowers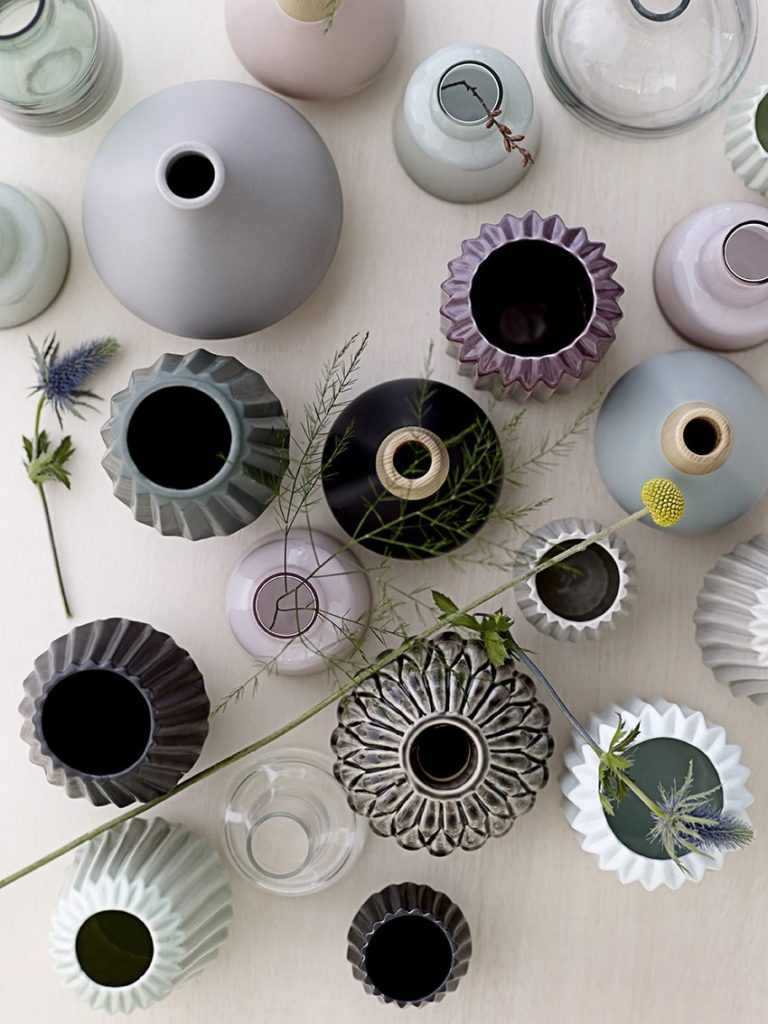 Source: Bloomingville
One vase can be insignificant, but combining many vases for flowers as in the image above can be a very original idea for decorating your living room. Vases are perfect for creating a special space at home. The ones in the picture, for example, are from the brand Bloomingville and they remind us a bit to the Nordic style. So, if you love the Scandinavian decoration, you may like trying this original decorative idea and leaving your imagination fly.
Astonishing lamps
Source: Car Möbel
Lighting is an important chapter of decorating a space and some lamps are real pieces of decoration. There are many lamp designs that can attract all the attention and, specially in kids rooms, they provide a really creative and fun style. Any space is good for exhibiting an original and beautiful lamp. The one in the picture has been designed by Car Möbel.
Vintage objects in the 21st century
Source: Maisons du Monde
Vintage is a trend as you may know. For introducing this style in your home, you don't know to fill your house with old objects from the past like if you were filming an old film. You just need to incorporate some decorative pieces that reminds you to old times and combine them with other elements.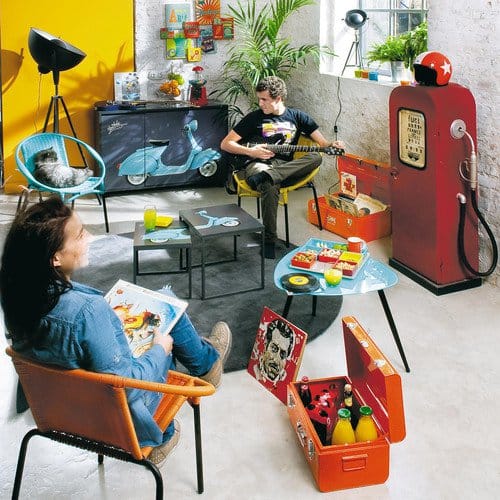 Source: Maisons du Monde
What do you think about that retro petrol pump? It looks amazing in living rooms with industrial style decorations! This one is from Maisons du Monde and it couldn't be more original.
Bright colours pieces for decorating
Source: H&M
It doesn't matter how the objects are, the important thing is creating a cheerful composition with a common feature: the colour. Fucsia, yellow, blue, green… You can liven up any space of your house by combining different pieces with bright colours. They can be candles, frames, pieces of furniture, cushions or any small ornament. You just have to create superb contrasts!
Creative origami figures
Source: Okudart
Origami is a Japanese art that consist of folding paper to create figures without using scissors or glue. You can create infinity of figures and objects with this technique and they provide a wonderful effect for decorating walls. A great example is this bear head that seems to be made with the origami art, by Okudart.
Basket made with metallic ribs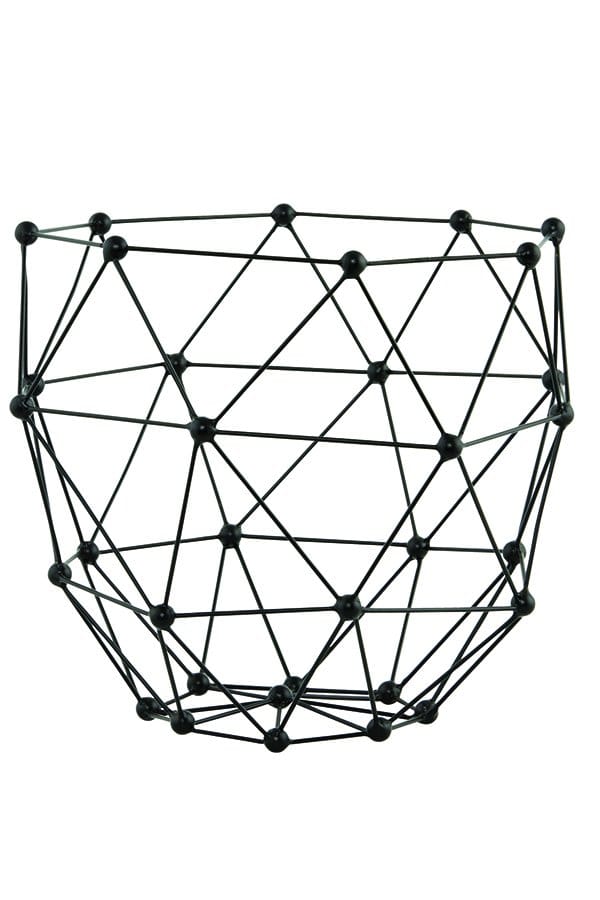 Source: House Doctor
This structure is more than a simple basket, made with the brand House Doctor. It's made with small and thin metallic ribs that remind us to the molecules we studied in Science classes.
After seeing these original decorative objects, which one would you choose for your home decoration? We hope they served you as an inspiration for transforming your home decoration!
Via decoración 2.0