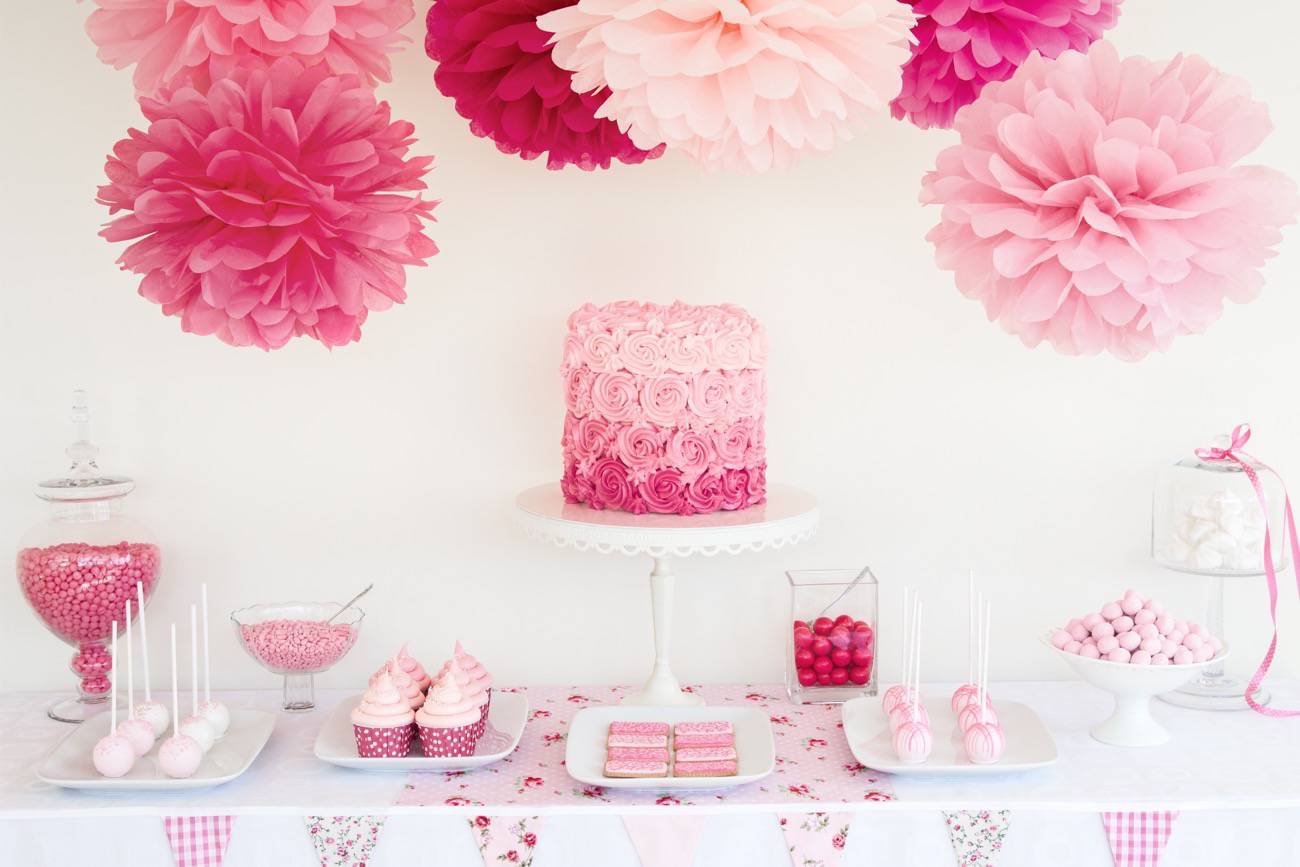 Organizing a girl baby shower takes time. You should have everything organized. You have to choose the colors you are going to use in your decoration. If it is a girl, then white and pink combination would look awesome. If you want other colors you can choose red or light green.
Pink decoration
You can use this color in different tonalities. Pastel pink will look amazing for girls decor. If you combine it with white your space will look less overloaded. Using the same color, you can look for textiles, garlands, flowers and even sweet things. Don't forget about balloons and posters. Even you can dress yourself in this color!
One idea is using the same tonality of pink in all the decoration, but in my opinion it can look much better if you use different tonalities. Creating this kind of party can be a funny project if you know how to do it.
Pink invitations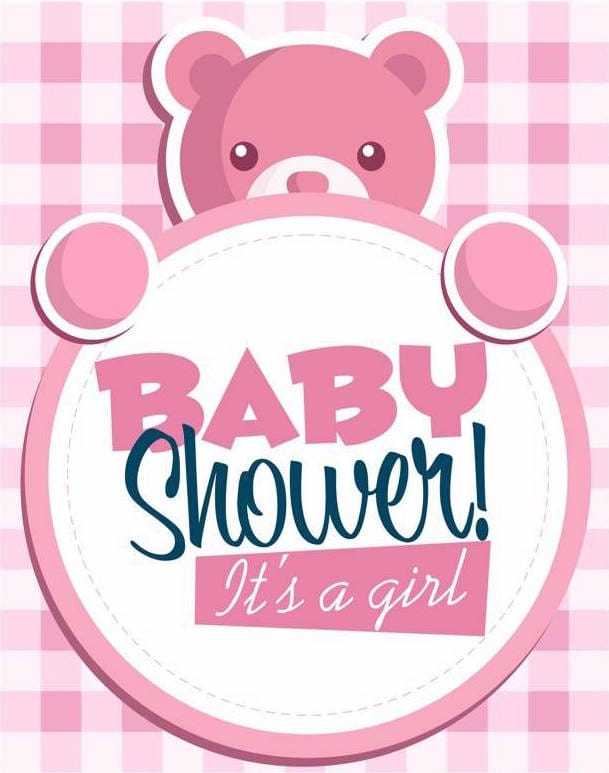 Do you want to invite your family, friends and your loved ones? For that, there's nothing better than giving them a beautiful and cute invitation. It is a good idea creating your own invitations. But if you don't have time, here you have a printable invitation to make your project easier.
Candy bar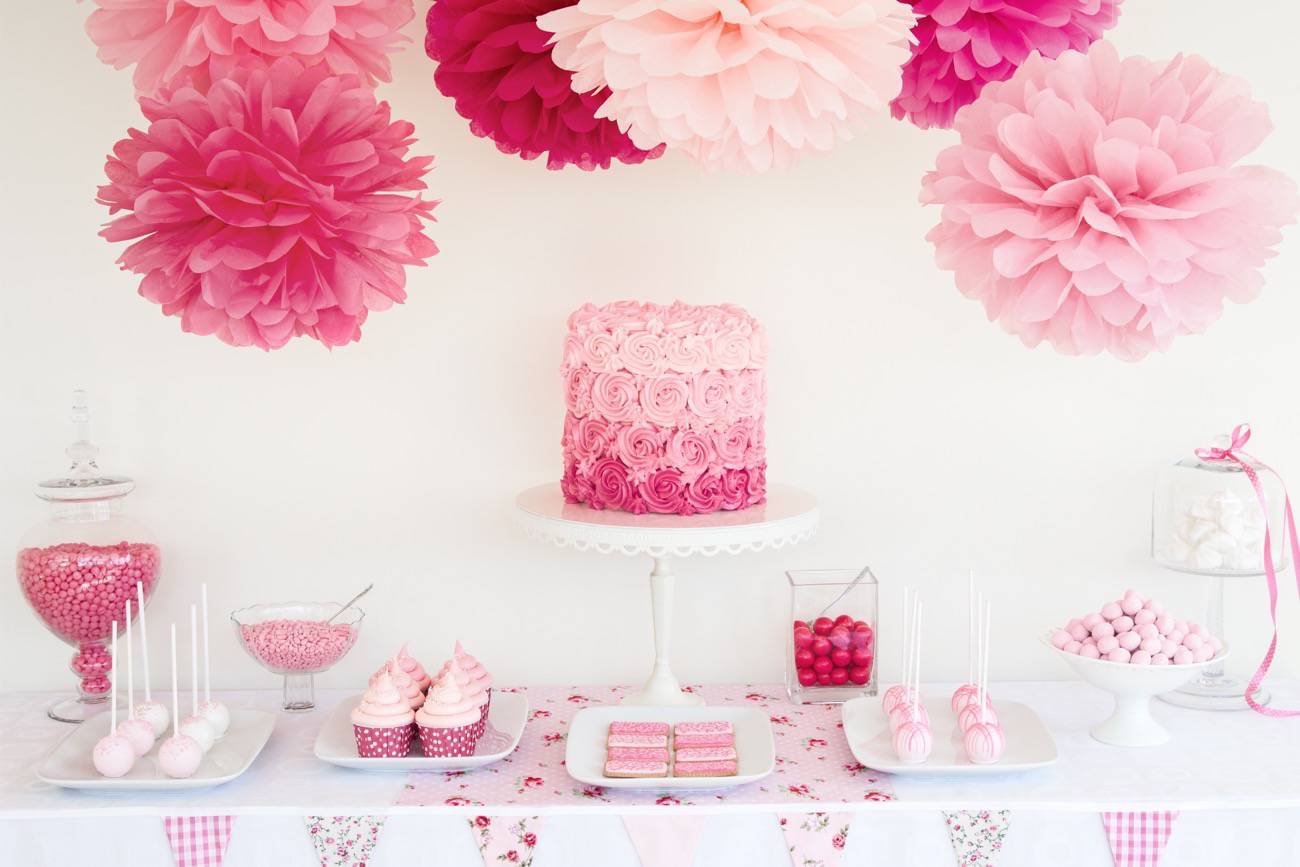 Don't forget about the sweet things! Cupcakes, sweets, cookies and whatever you want.  If you put all these things in a candy bar, the result can be amazing.
If you decide to make your own cupcakes, even better. You can find pink colorant in any supermarket and therefore you can put it in your favorite recipes.
Do you like this kind of parties? Have you even prepared one?
Via: Decoración 2.0