Homedecor
Industrial decoration for your bedroom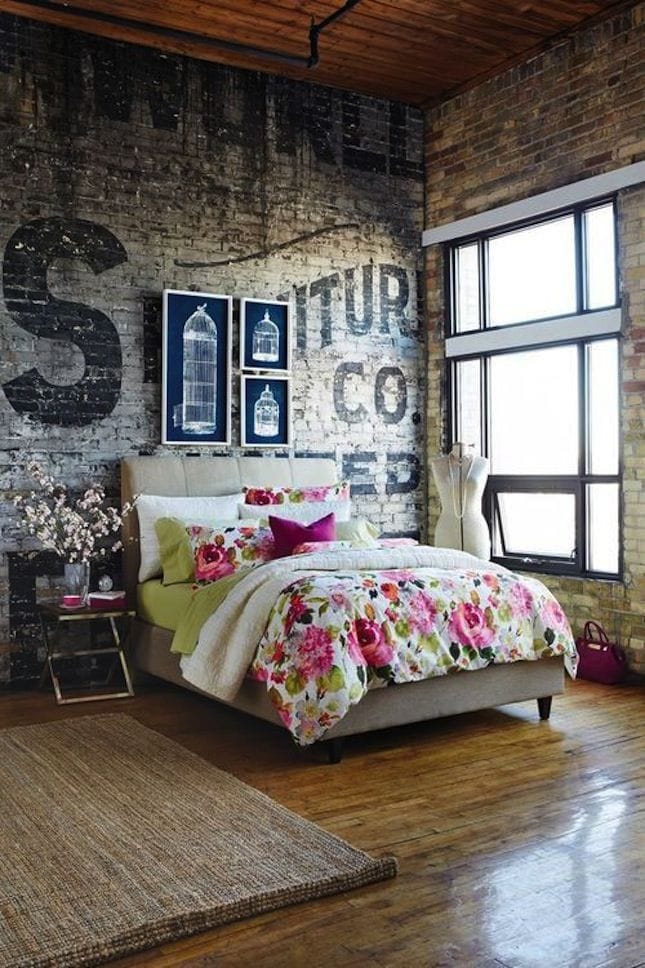 I love lofts and apartments with industrial look composed by open spaces in which all the rooms are connected with the same style.
Nowadays it is really cool to live I a loft, especially for young people as this kind of places tend to be cheaper than normal apartments. Another reason why they like them is because this look is associated with New York cool people because artists on the 50s tend to transform factories in really cool spaces, customized in a very creative way.
But you don't need to have a loft to decorate it with an industrial style. We can make our place have an industrial look following some tips.
One of the things that characterized this style are exposed brick walls. You can transform your wall into an exposed brick wall or buy some wallpaper that simulates this texture.
This industrial style uses different materials in its decoration, from iron to brick. Try to use this kind of materials, making your room look like a factory. This about the elements you can find there and try to implement it in your decoration
You can also add different textures, patterns and colors. If you want your room to look more colorful, then use bright colored fabrics.
There are also lamps that fit really well this kind of style. Think about an old bar or a film production, that kind of lamps fit really well this style. If you want to make your room look more feminine, use a more romantic lamp.
You also need to think about the wall art. It is very important to put some pictures, frames and mirrors to decorate your walls. They can be vintage or more modern and minimalistic. These kinds of things are the ones that give your place more character and personality.
Do you like this style? Would you implement it in your bedroom?
Via: Decoración 2.0
Pictures: Pinterest