Recycle
Recycled tyres for your flowers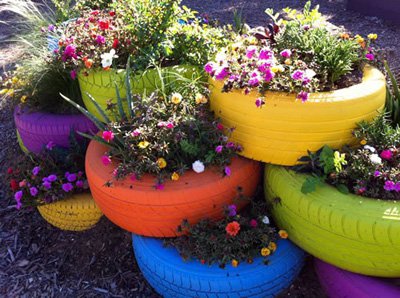 Decorating with recycled objects is in fashion. It's a trend that even some interior designers have used in their creations. Today, following this recycling trend, we want to share with you an idea for using recycled tyres for your flowers in the garden.
Decorating with recycled objects is a great idea for saving some money at the same time that we collaborate with the environment. In this case, old tyres are a great option for creating gorgeous flowerpots for your garden. With a good paint that hold on well raining and sunlight, they'll last for a longer time.
Recycled tyres for your flowers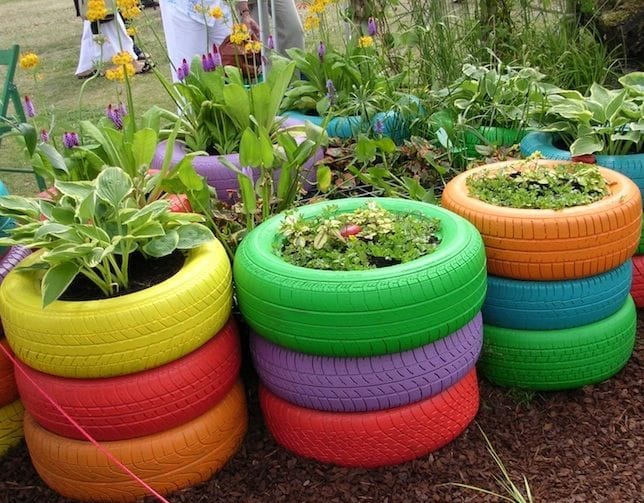 Source: worldamazingcreativity
Today, we would like to suggest you to become the artist of gorgeous recycled tyres. You can create unique and colourful spaces in your garden with this beautiful DIY project. Like that, the design of your garden will be entirely yours.
The idea lies on recycling tyres in order to create your own flowerpots.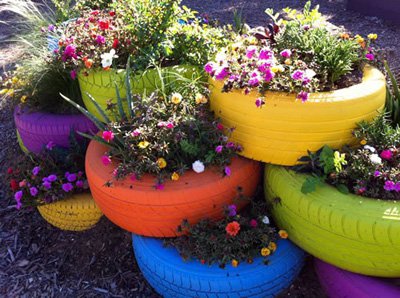 Sooner or later, tyres must be changed in order to guarantee safety. Then, this DIY decorative projects consists in giving them a second chance. For doing so, you can paint them and transform them into original flowerpots.
You can choose the colours according to your tastes and the style of your garden. You can choose fun and bright tones as in the pictures above or paler ones if you want to create a romantic and quiet decoration for your garden. The results can be spectacular!
Moreover, if you want to introduce recycled tyres in other spaces of your home, in a courtyard or a terrace, you can also opt for hanging them next to the wall.
Hanging recycled tyre for placing some flowers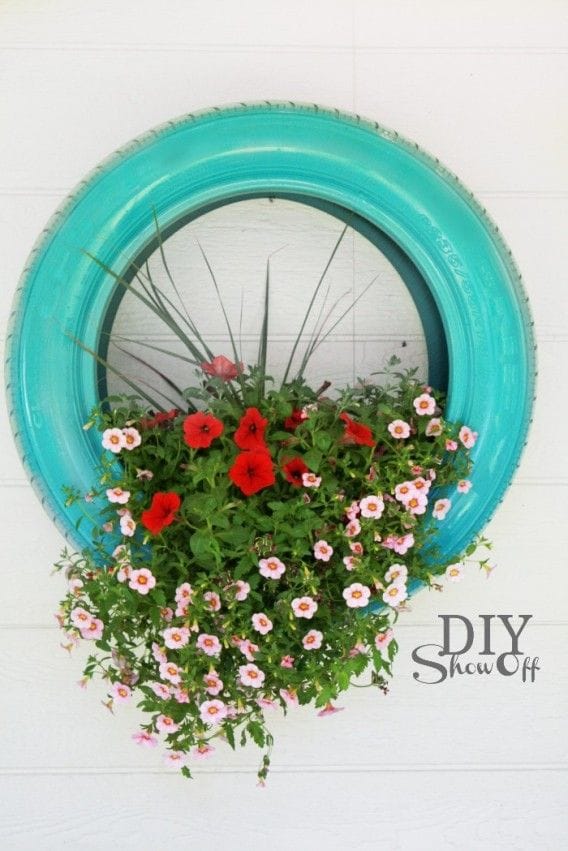 Source: diyshowoff.com
These ideas are simple, ecological, cheap and they provide a lot of options for decorating. As you can see, recycling can be a very entertaining activity and you can create wonderful objects with recycled tyres.
Via decoración 2.0