Romantic bathroom decoration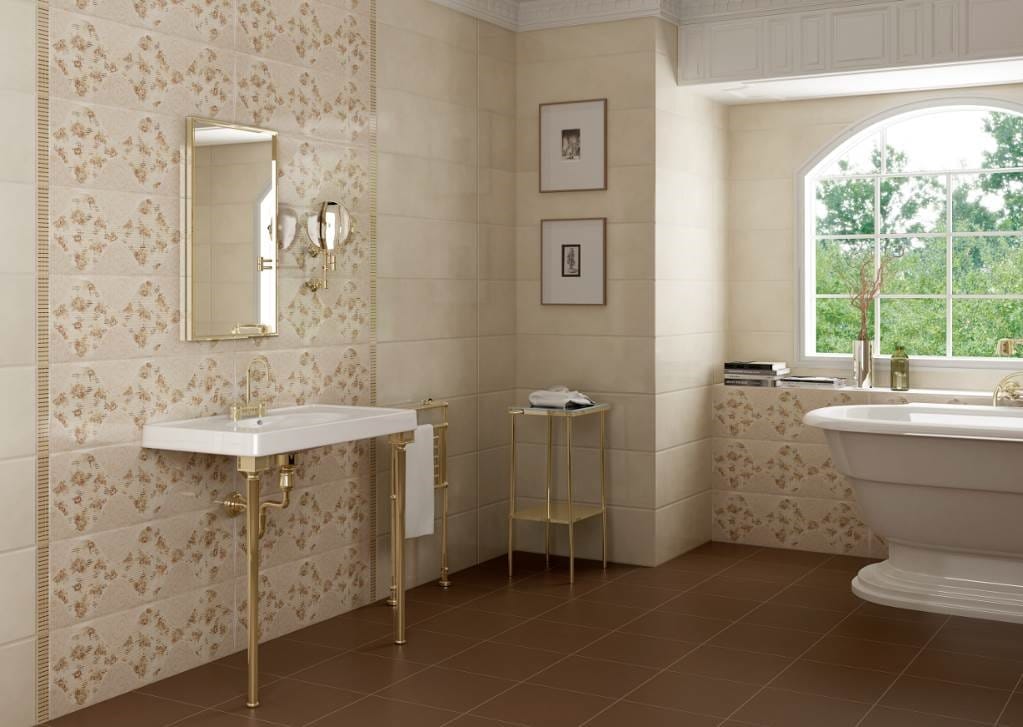 Did you ever dream of a sweet and princess bathroom? Here, we'll show you some tips that will help you start a project for decorating your bathroom with a romantic and feminine style. With some flowers, beige and pale pink tones, plaster… You'll get the coziest and most romantic bathroom ever! So keep reading if you want to know more…
The contrast of beige and brown tones with white and golden is superb. The golden water taps and furniture, the elegant plaster ceiling, the white bathtub and the mirrors transform this bathroom into the perfect combination of sweetness and femininity.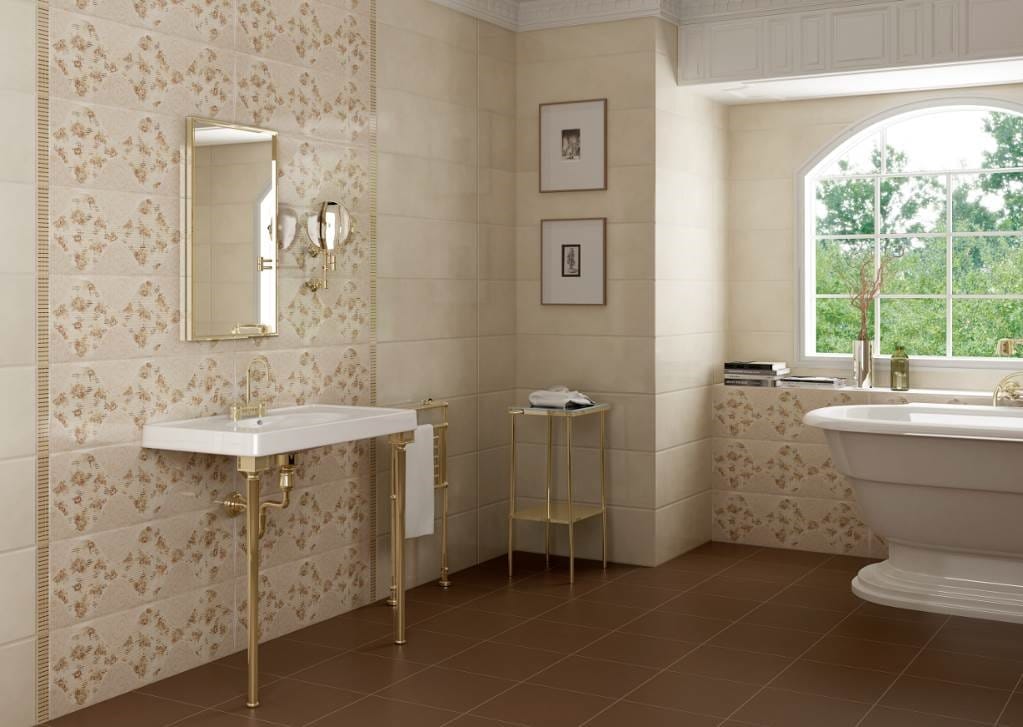 Beige and pale pink tiles decorated with vintage flowers are also a gorgeous idea. They remind to the French countryside and even the shabby chic style that is so in style. The combination of tiles and other spaces like the mirror or the bathtub makes that the space looks much more cozy and inviting.
Plaster crown moldings stand out among the tiles and provides the bathroom with a lot of personality and originality. Other elements like the draws, the window or the vase with flowers create a very fresh and well-illuminated environment. But, above all, we can't forget to mention the wonderful hand drier with golden tones and classic style or the make-up mirror. They are the most feminine and cutest details of this romantic bathroom.
What do you think? Would you like to have a cozy romantic bathroom like this one? Remember that the main keys are warm tones such as beige or pale pink in contrast with white, golden tones, flowers and plaster!
Via decoración 2.0